Bryn's remarkable recovery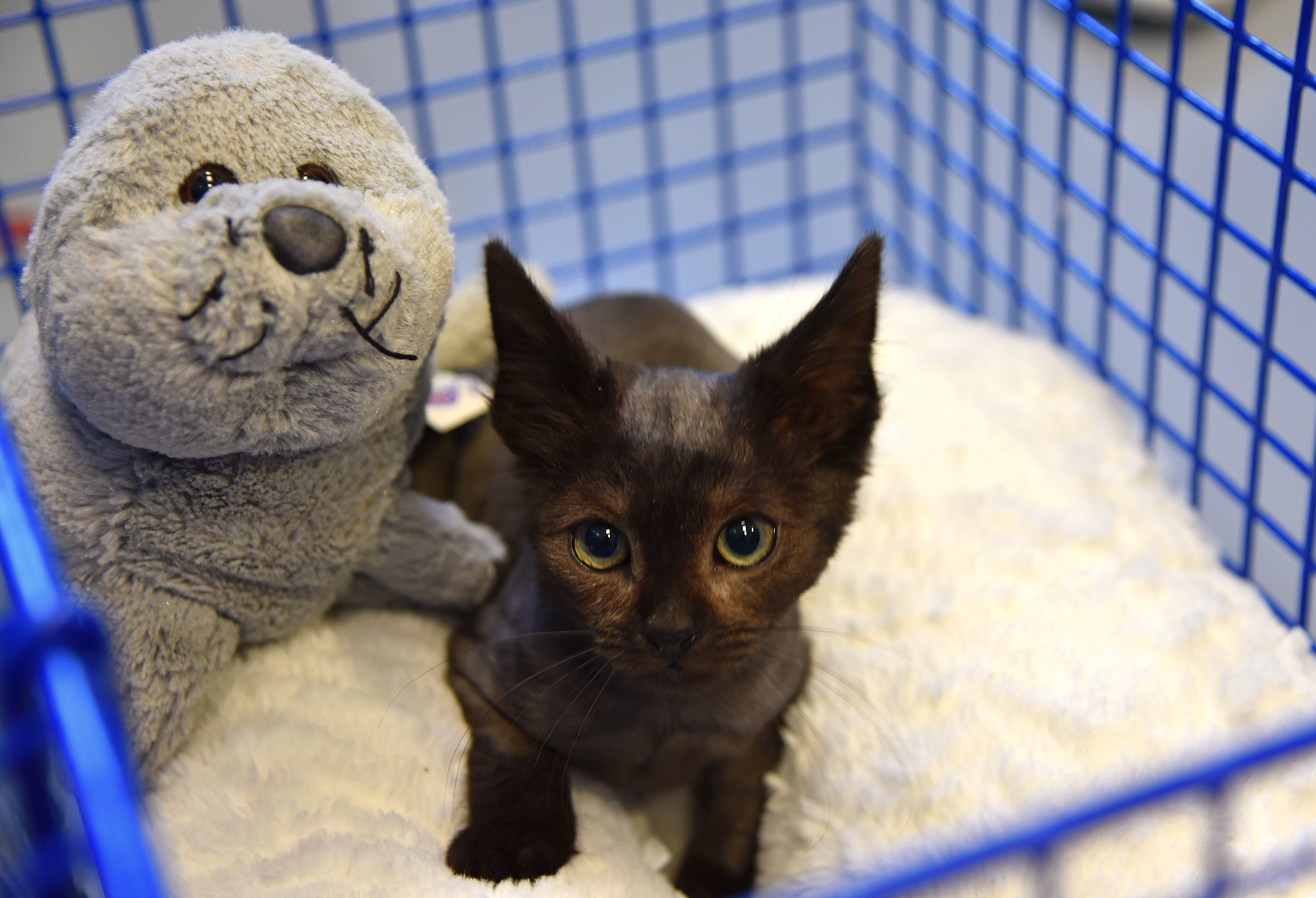 Staff at Battersea's Old Windsor centre were shocked when they took in Bryn, who had been discarded on a busy road in Slough. When he was found, the six-week-old was malnourished with a visibly protruding spine and was covered in fleas and lice, as well as suffering from cat flu. A member of the public discovered the tiny kitten by chance and took him to a nearby veterinary clinic, where he received medical treatment and had most of his fur shaved off before being taken to Battersea's centre to continue his recovery.
Fortunately, Bryn was rescued before it was too late. After weeks of loving care with one of Battersea's foster carers and lots of naps with his favourite toy, a cuddly seal twice his size, Bryn had transformed into a lively, affectionate kitten and was ready to go to a new home with a family in Kent.
Under current laws, the harshest punishment the person who caused harm to such a young animal would face is still only six months in jail, and most cases of alleged animal cruelty still don't even result in imprisonment. Animals like Bryn don't have a voice, so Battersea will always be there to speak up for them.