REAL LIFE RESCUE: TESS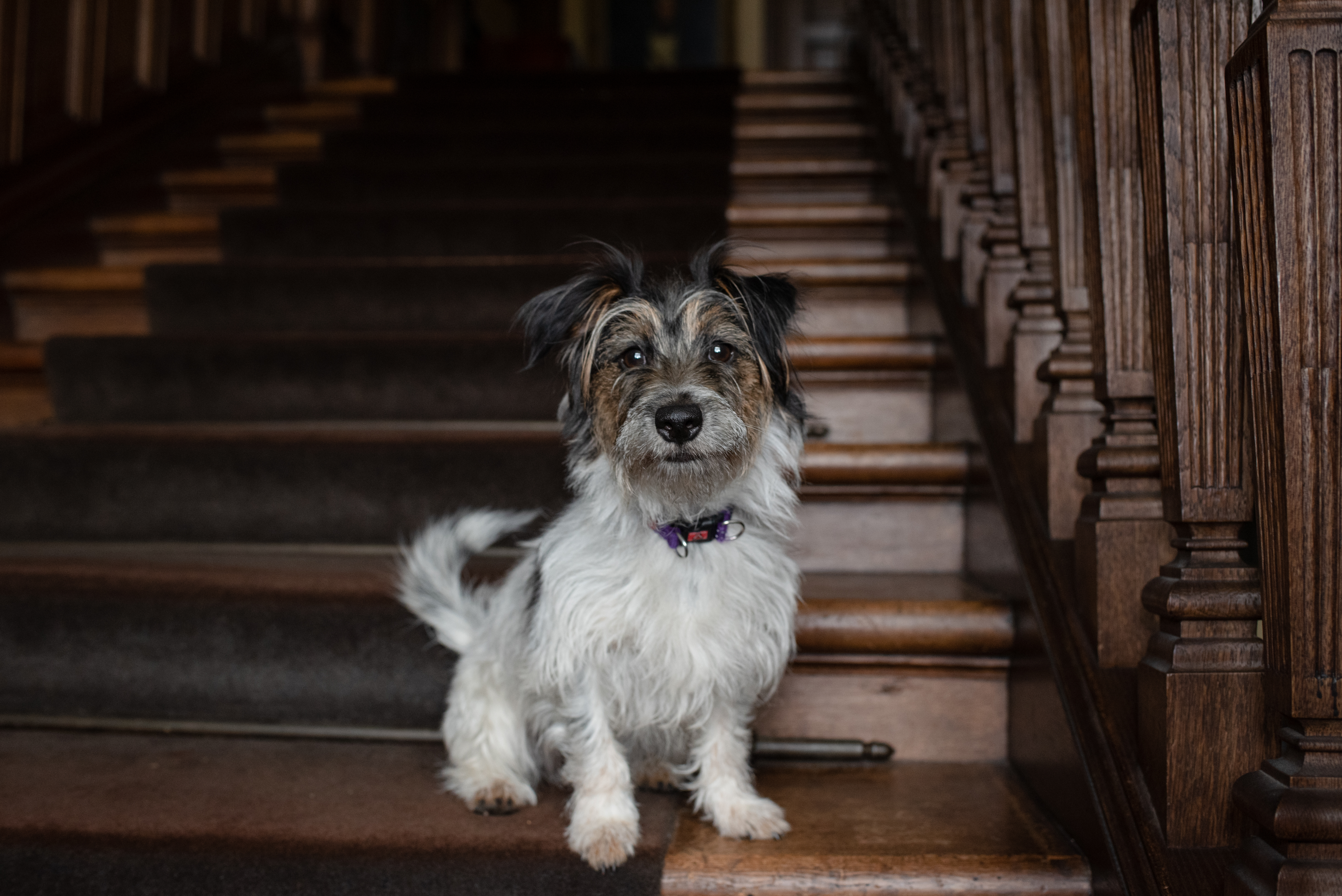 With a reputation that reaches well beyond the boundaries of South East England, many people will travel a long way to rehome a Battersea animal. But it's not every day that a Battersea dog or cat is rehomed to somewhere quite as grand as Hunterston House. The beautiful manor in rural Ayrshire, Scotland, is used as a filming location for programmes such as Outlander and Jonathan Creek, and has had many celebrity visitors grace its halls.
Fittingly, its newest resident, Tess the Jack Russell Terrier, is not short of star quality herself. Tess was handed in to Battersea Old Windsor when her previous owner's circumstances changed. The friendly and excitable young Terrier spent several weeks in kennels waiting for the perfect home. Little did she know that her new home would be a manor house more than 400 miles away.
Mary Ross works as a housekeeper at Hunterston House and had been searching for a dog for several months before deciding to try Battersea. After travelling to our Old Windsor centre to meet Tess, she quickly decided she was the dog for her, and it wasn't long before the pair were making the seven-hour car journey back to Scotland. Tess is just one of many dogs and cats that are rehomed by Battersea across the UK. Last year we rehomed 1,334 dogs and 926 cats to towns and cities outside London.
Tess has settled in wonderfully to her new home and enjoys daily walks to the local forest and nearby beach. It's thanks to our far-reaching and highly respected reputation that people such as Mary, are often willing to travel far and wide to visit Battersea when looking to rehome a rescue dog or cat.