A TRUE TEAM EFFORT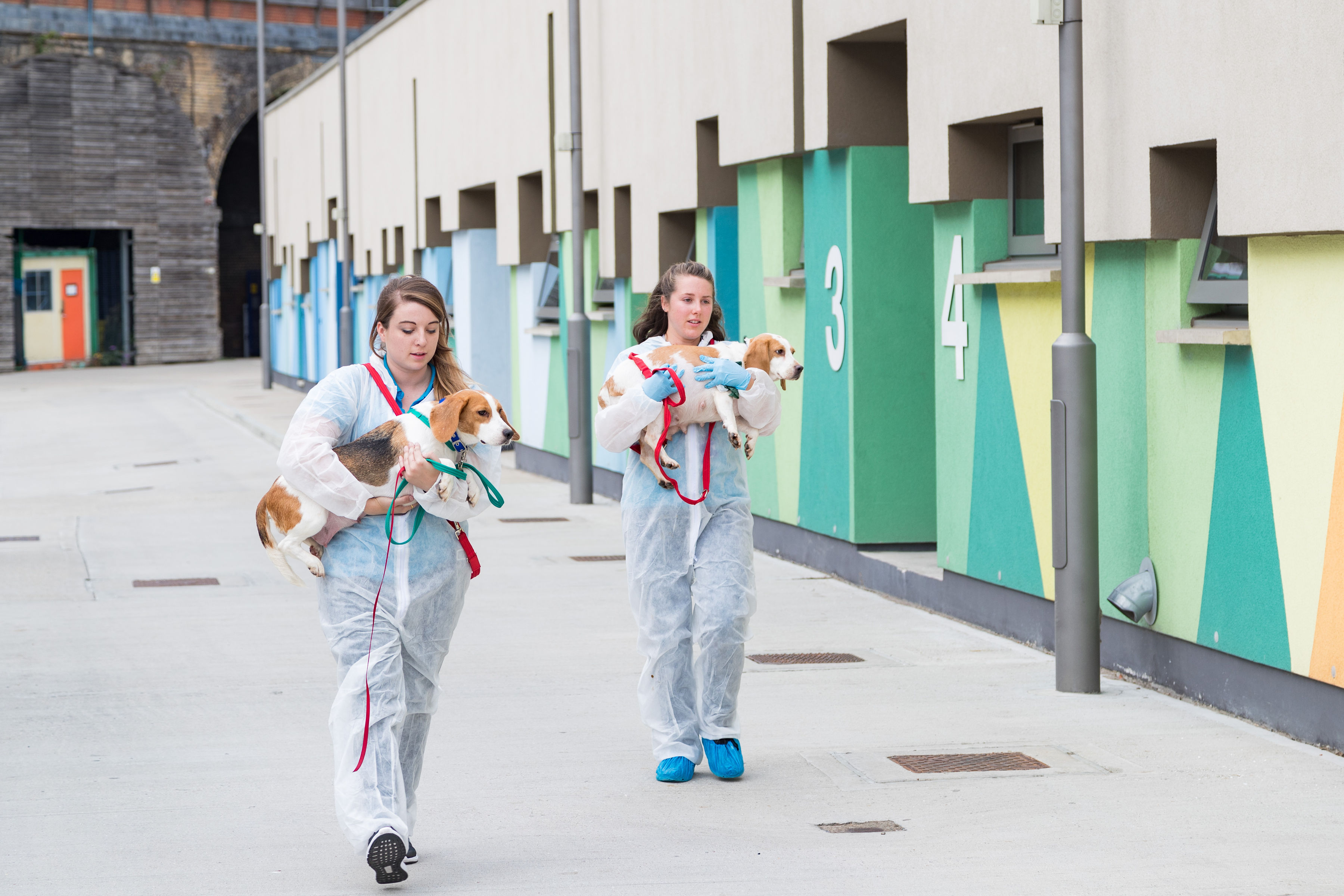 On 1 October 2018, new laws came into force banning licensed sellers from dealing in puppies and kittens less than eight weeks old. On 23 December the Government also confirmed it will ban the sale of puppies and kittens by pet shops and other commercial dealers.
This had an immediate, dramatic impact on puppy farm dealers across the country, who are now getting rid of breeding bitches and stud dogs that will be of no use to them once the ban comes in.
Responding to this urgent problem, Battersea – along with other UK rescue centres – has been doing all we can to help these abandoned animals, offering them a new life and an opportunity to experience their first ever loving home.
Puppy farm dogs don't know life beyond a tiny, filthy cage, they've never been on a lead before or even been allowed into the daylight for a walk. Battersea is providing them with specialist care, medical treatment, and essential training. And we are rewarded every day by seeing them make progress and eventually go home, where they will be loved and cared for.