To make a DIY Cat Wand Toy you will need:
A Pair of Scissors
Old T-shirt or Jumper (We recycle old Battersea uniforms but you can use any and as many colours as you like!)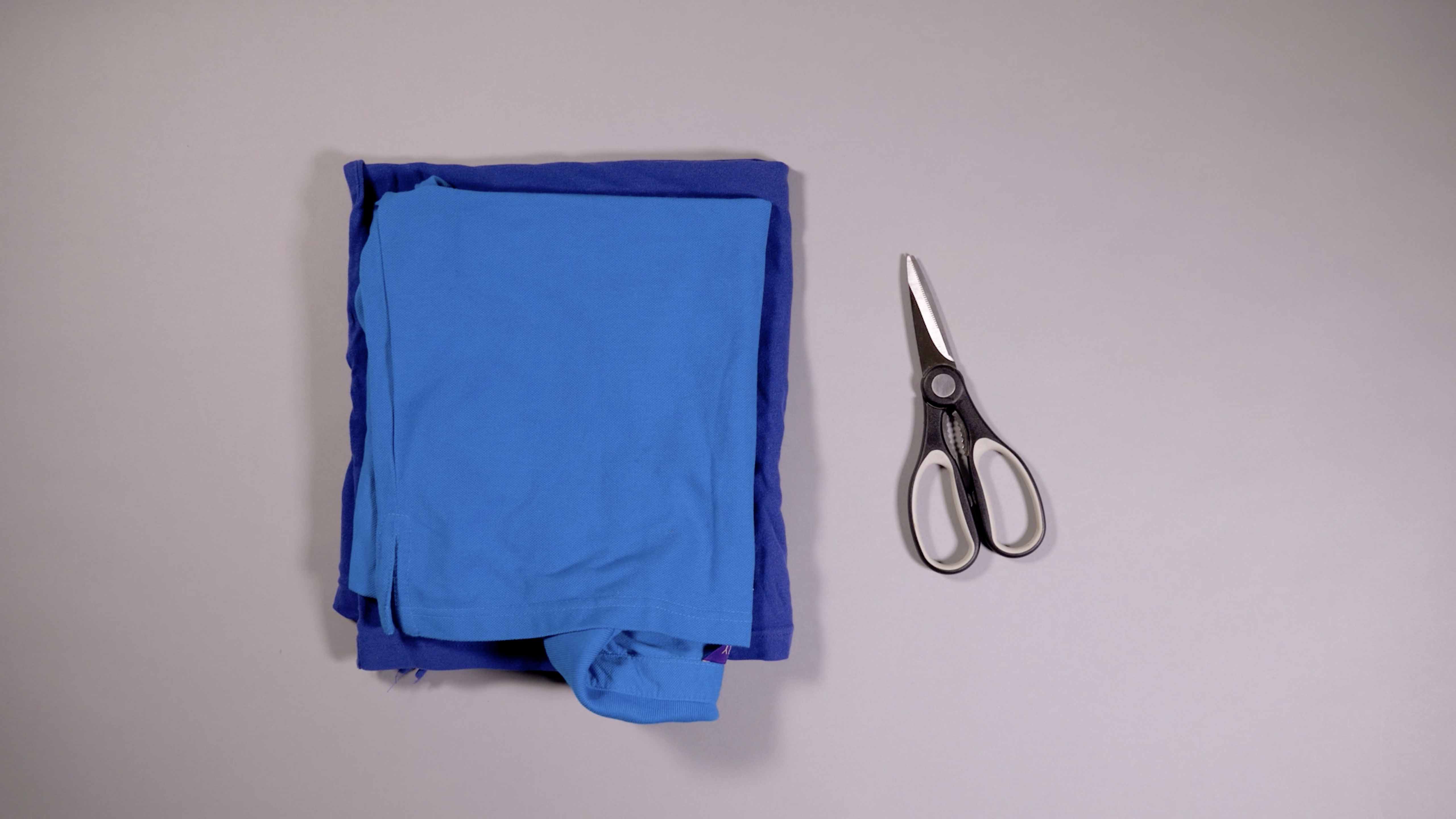 STEP 1
Start by cutting 4 long strips from your t-shirt, all of the same length. You can make them as long or wide as you like, depending on how big you want to make the toy. The longer and wider you make them, the bigger your cat wand toy will be.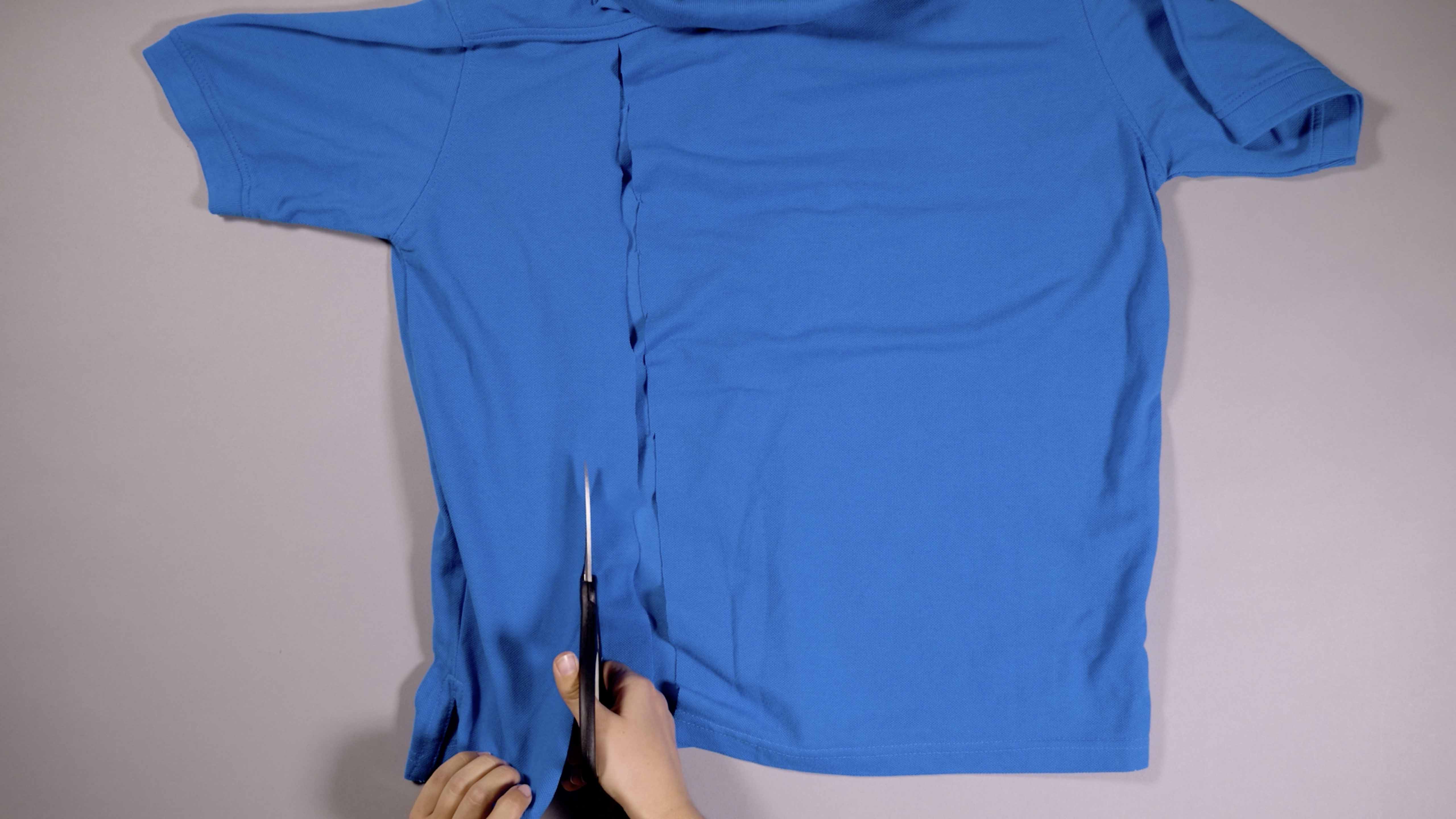 STEP 2
Gather the 4 strips together end to end. Use two of the strips to tie a knot to secure the 4 strips into place at one end.
STEP 3
Turn the knot upside down and make two loops, a left loop and a right loop, using the strips on the top and the bottom. Take the strip in the top right and loop it over the strip in the bottom right, holding it in place with your thumb. Then, loop your bottom left strip over the top left strip and hold in place with your index finger.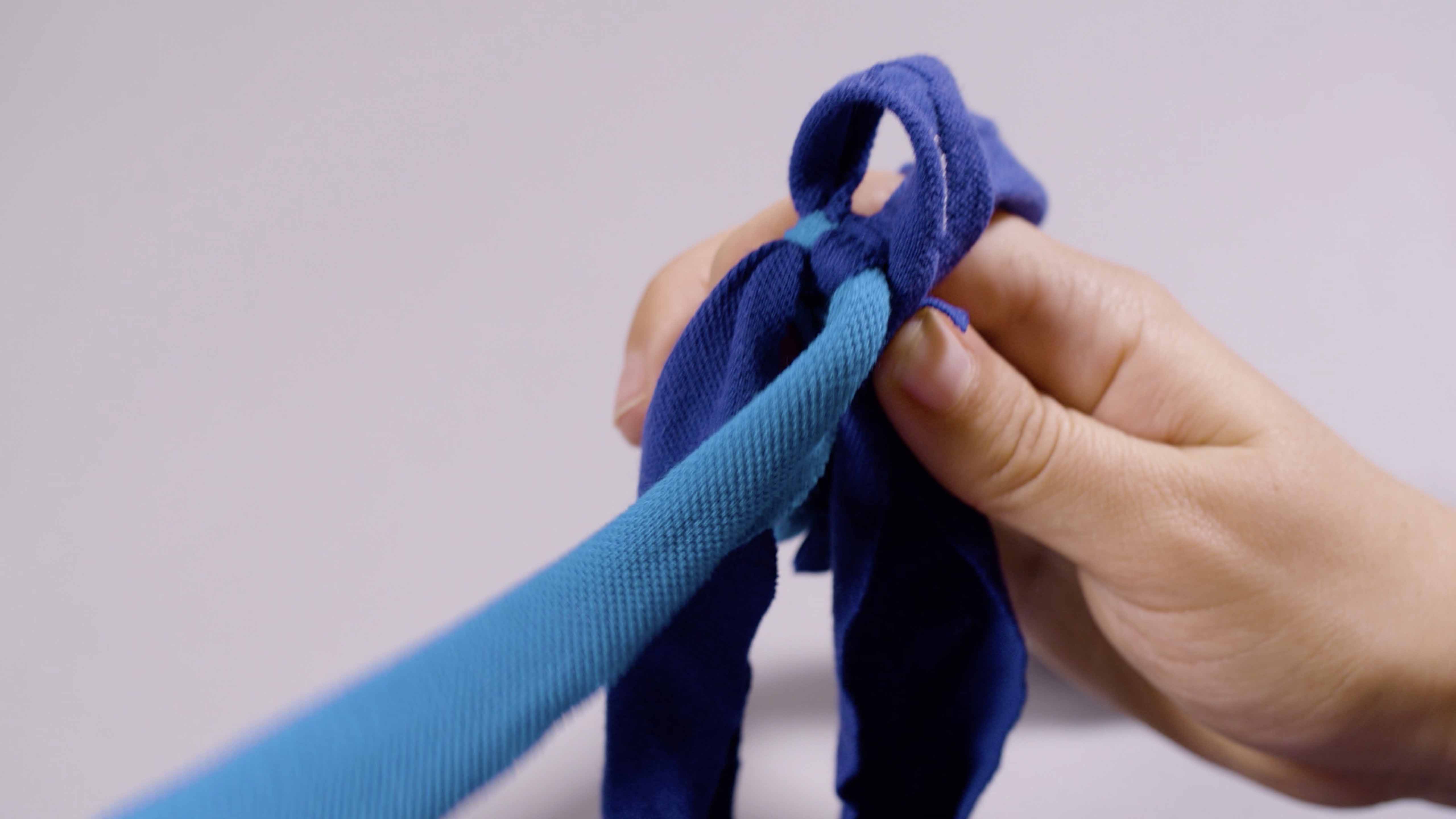 STEP 4
Still holding everything in place, pass your loose right strip around the front of the right loop and then through the left one. Then pass the left strip around the back of the left loop and through the right one. Pull all four strips to tighten the knot.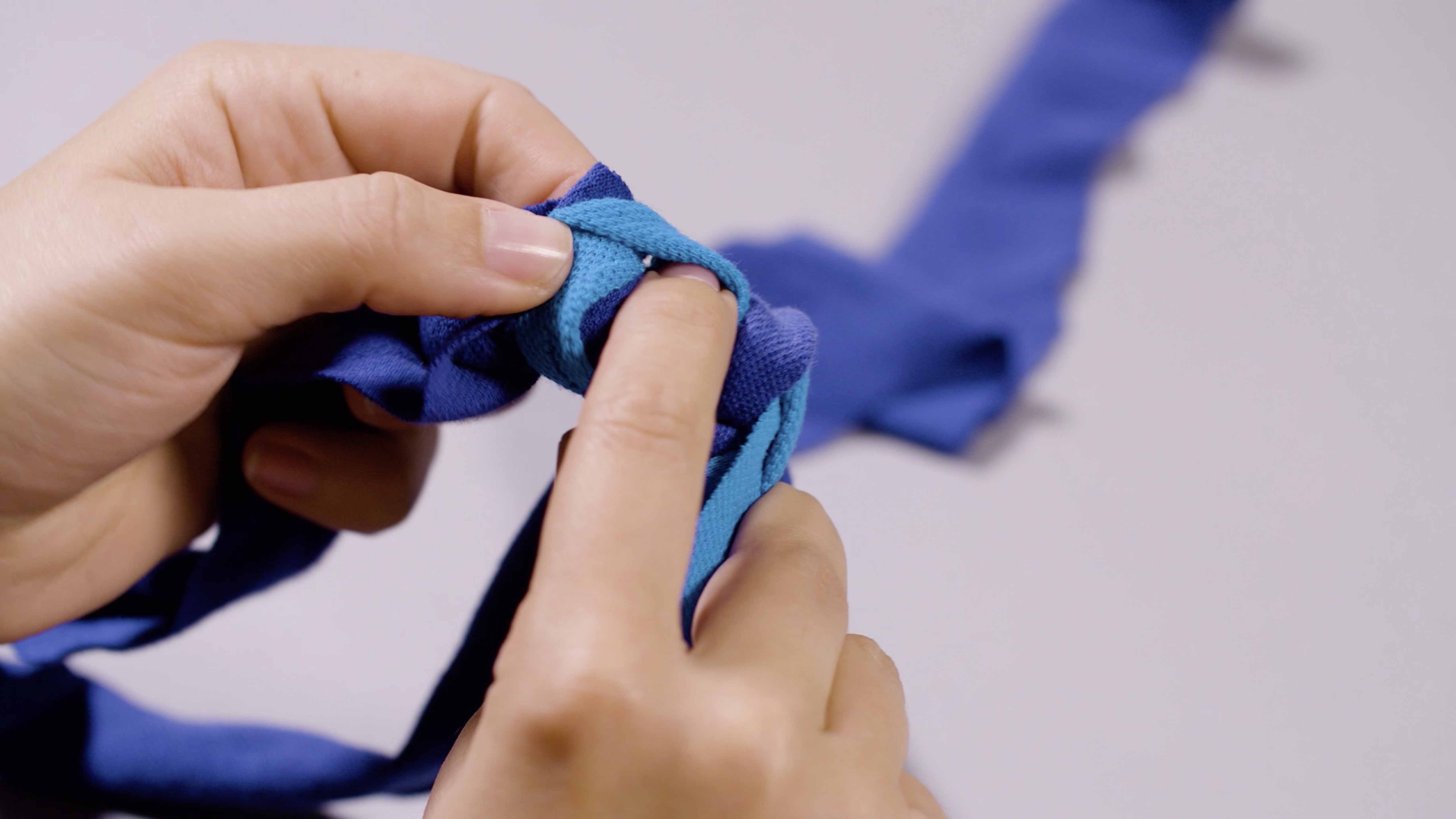 STEP 5
Repeat the whole process until you have almost run out of material, leaving yourself enough room to tie a knot in the end.
It's best not to leave your cat with this toy unsupervised as there's a risk they may get their claws stuck. Cats are naturally excited by new things, so by clearing toys away this means they will stay interested in them for longer too. When playing, watch out for any loose parts and make sure to remove them to prevent your cat from swallowing them.