Good News Roundup - Friday 22nd May
22 MAY 2020
These are turbulent times, so we're sharing some of the positive things happening at Battersea with all our dogs and cats in the hope it adds a bit of cheer to your day.
Here's our rundown of happy stories and fun things from the last seven days from across Battersea and beyond.
A gentle Breeze on a hot day!
With the temperature rising, we've all been trying to stay cool, and some of our cats and dogs have been showing us how. The wonderful Breeze is on foster and loving life in the shade, staying out of the heat with his homemade dog-friendly ice lollies! If you'd like to make your own, check out our easy pet-safe ice lolly recipes for cats and dogs.
Ex-Battersea boy Barney chases away the blues
This week we really enjoyed this interview with BBC Radio 1 DJ Greg James on life during lockdown and how his ex-Battersea dog Barney is helping him get through it! Greg said "It's nice to get out of the house and spend time with a creature that doesn't understand anything about a pandemic or any sort of sadness other than losing a ball, like in the bush. I think it's a very nice thing to do." We couldn't agree more Greg!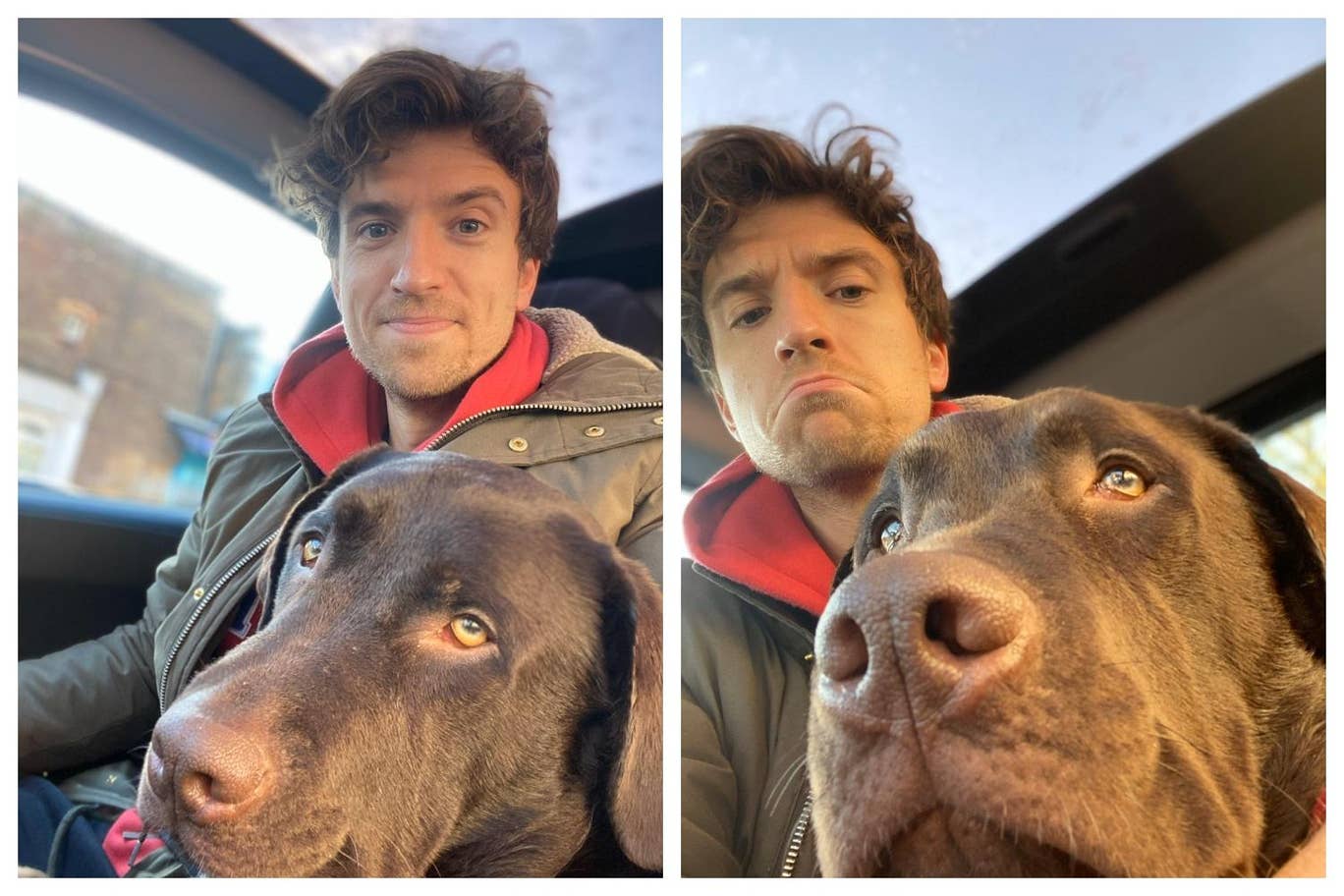 Copyright Instagram: @greg_james
Homeward Hound Part Two!
We are over the moon that the gorgeous Rufus will be off to his lovely new home very soon! His foster carer Clementine will be sad to see him go, but as you can see from some of her favourite pictures of him, they've managed to fit in plenty of fun and frolics together even while in lockdown. We wish Rufus and his new family all the very best as he heads off to his future adventures in pastures new.