To make a DIY Festive Wreath Ring Ragger Dog Toy you will need:
A Pair of Scissors
An Old Jumper in a festive colour - We recycle old Battersea uniforms to cut down on waste.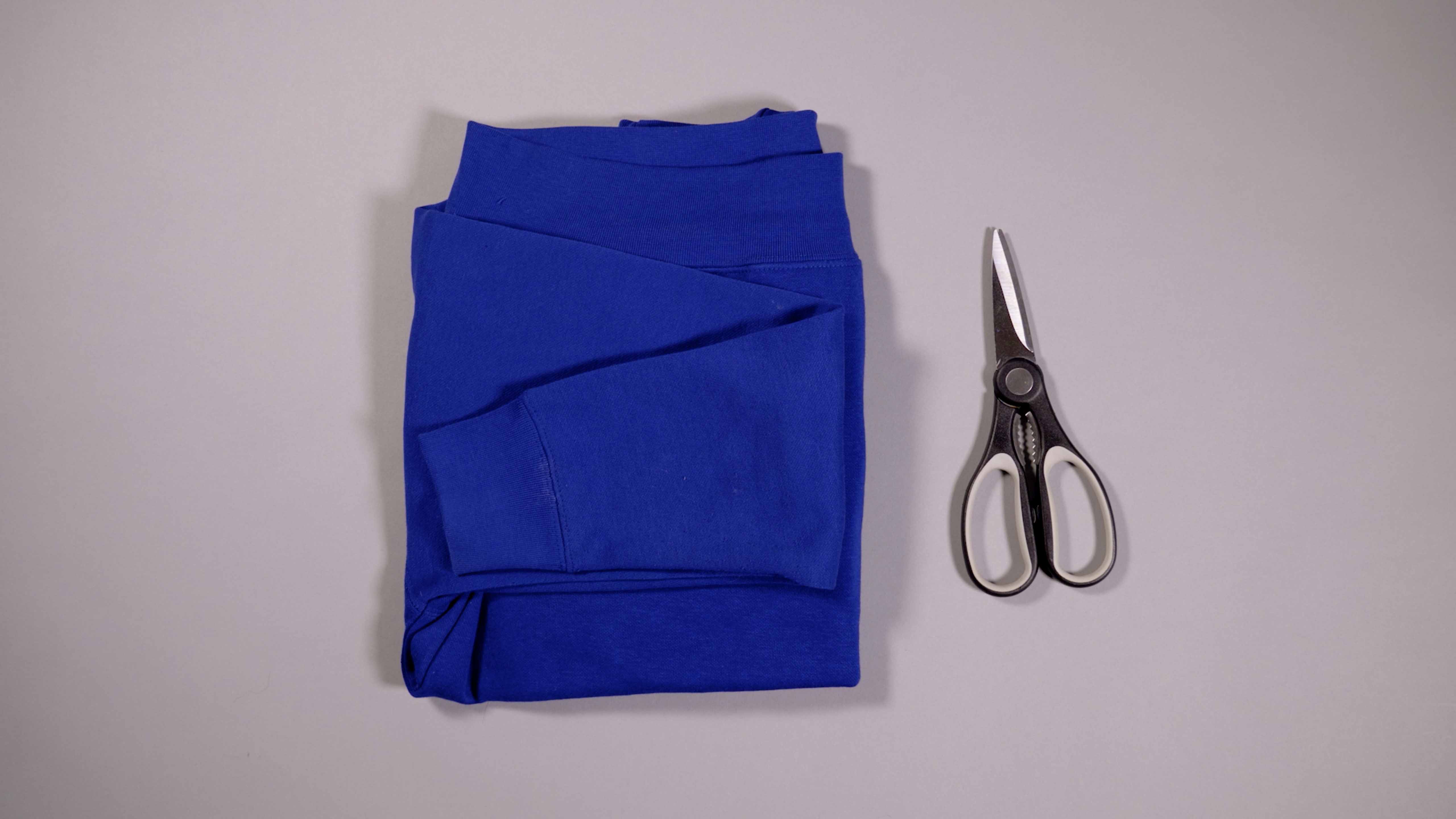 STEP 1
Start by cutting the cuff off the jumper. This will form the base of the toy. If you have a bigger dog, you can make the ring ragger bigger by using the neck or bottom of the jumper, instead of the sleeve cuff.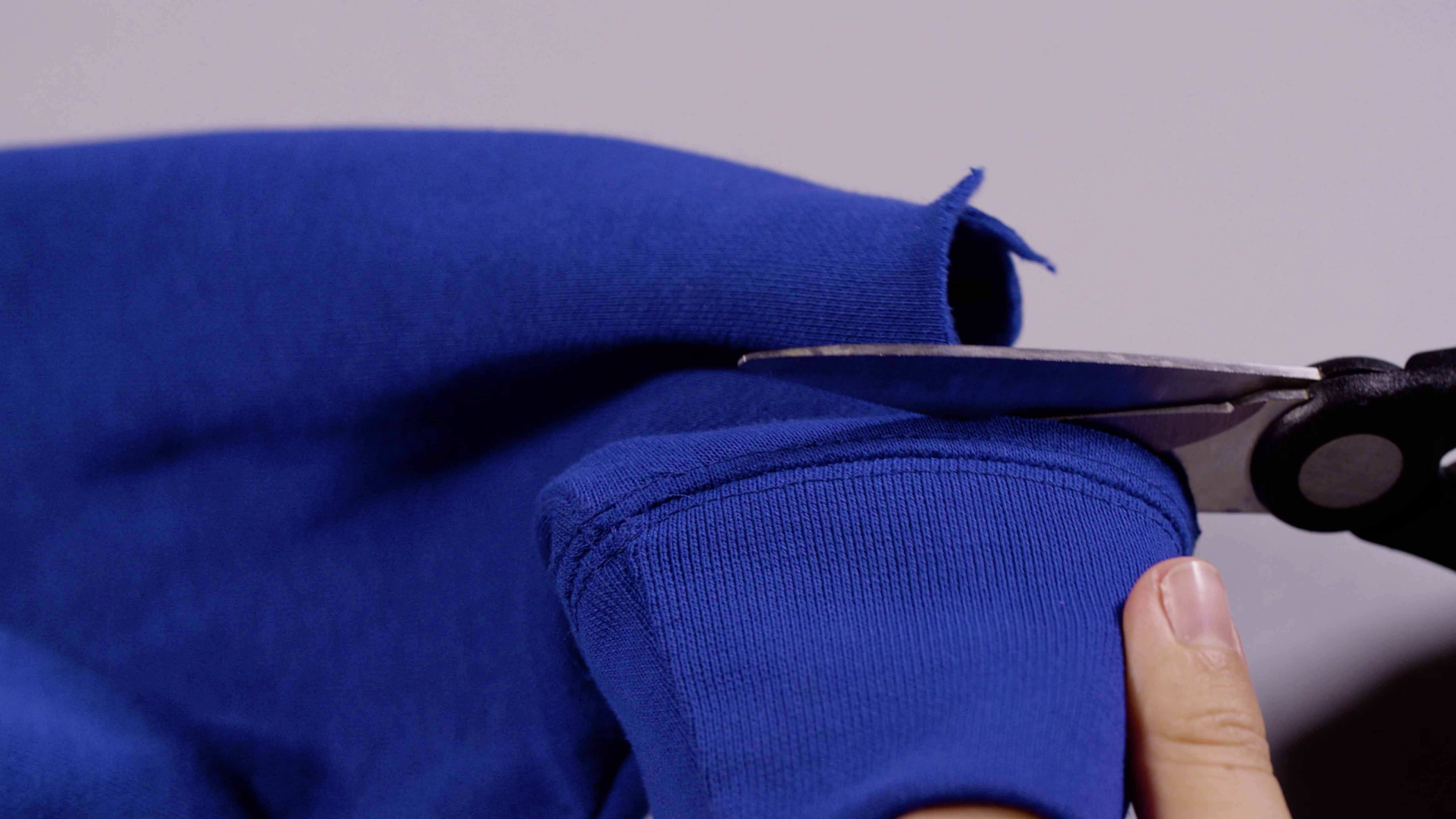 STEP 2
Next, cut one long strip of material from the rest of the jumper. Make this piece as long as you can to make sure it will go all the way around your jumper cuff.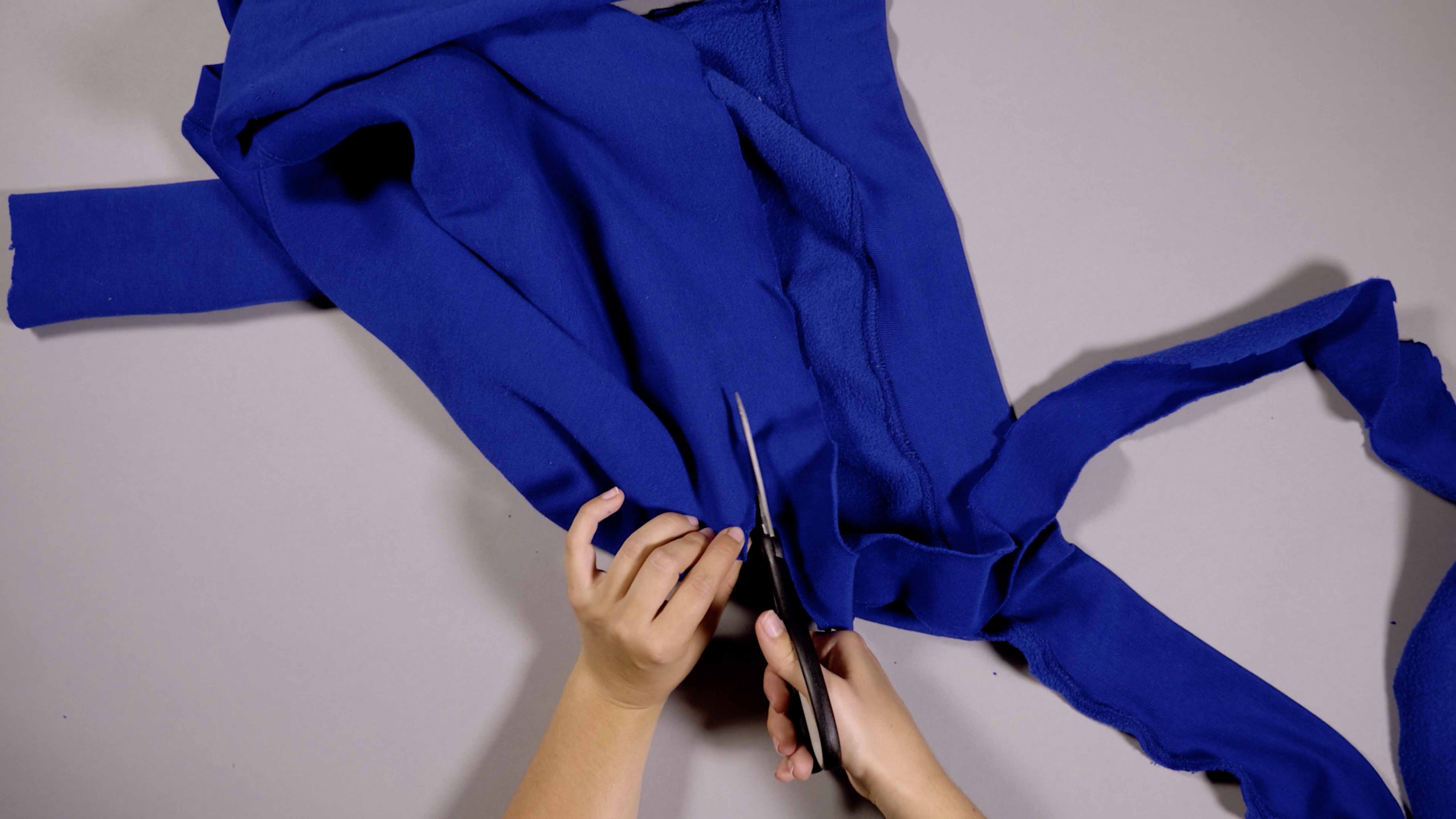 STEP 3
Tie the long strip onto the cuff, at the middle of the strip, making sure you have an even amount of material on each side of the knot.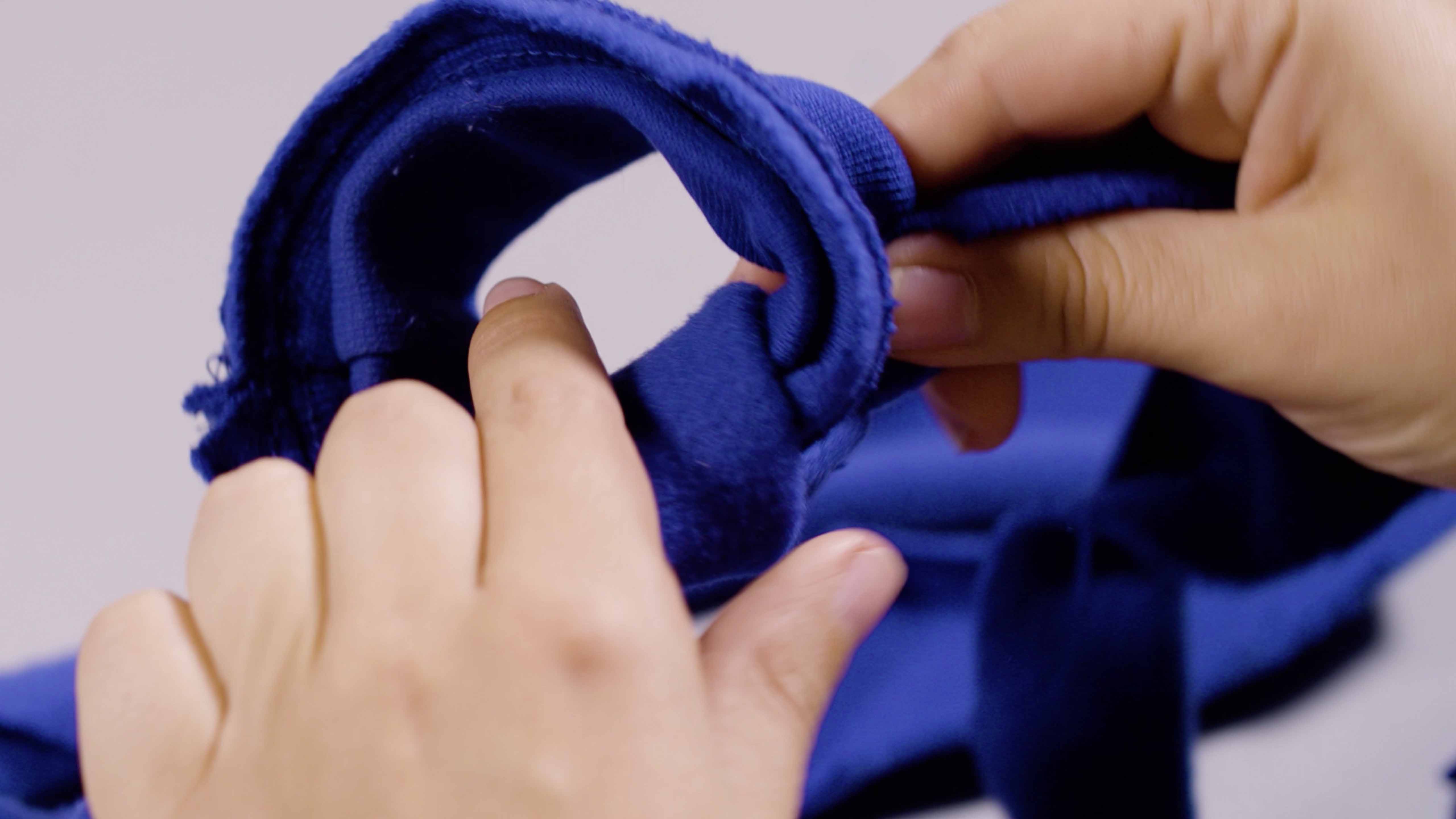 STEP 4
Take your strip on the left hand side and pass it around the front of your cuff and over to the other side to make an 'L' shape. Then take the strip on the opposite side and pass it over your first strip, and around the back of the cuff, passing it through the loop that you have made with the strip on the left (this part is a little tricky, so you way want to check out our video). Pull both strips as tight as you can, trying to cover the material underneath.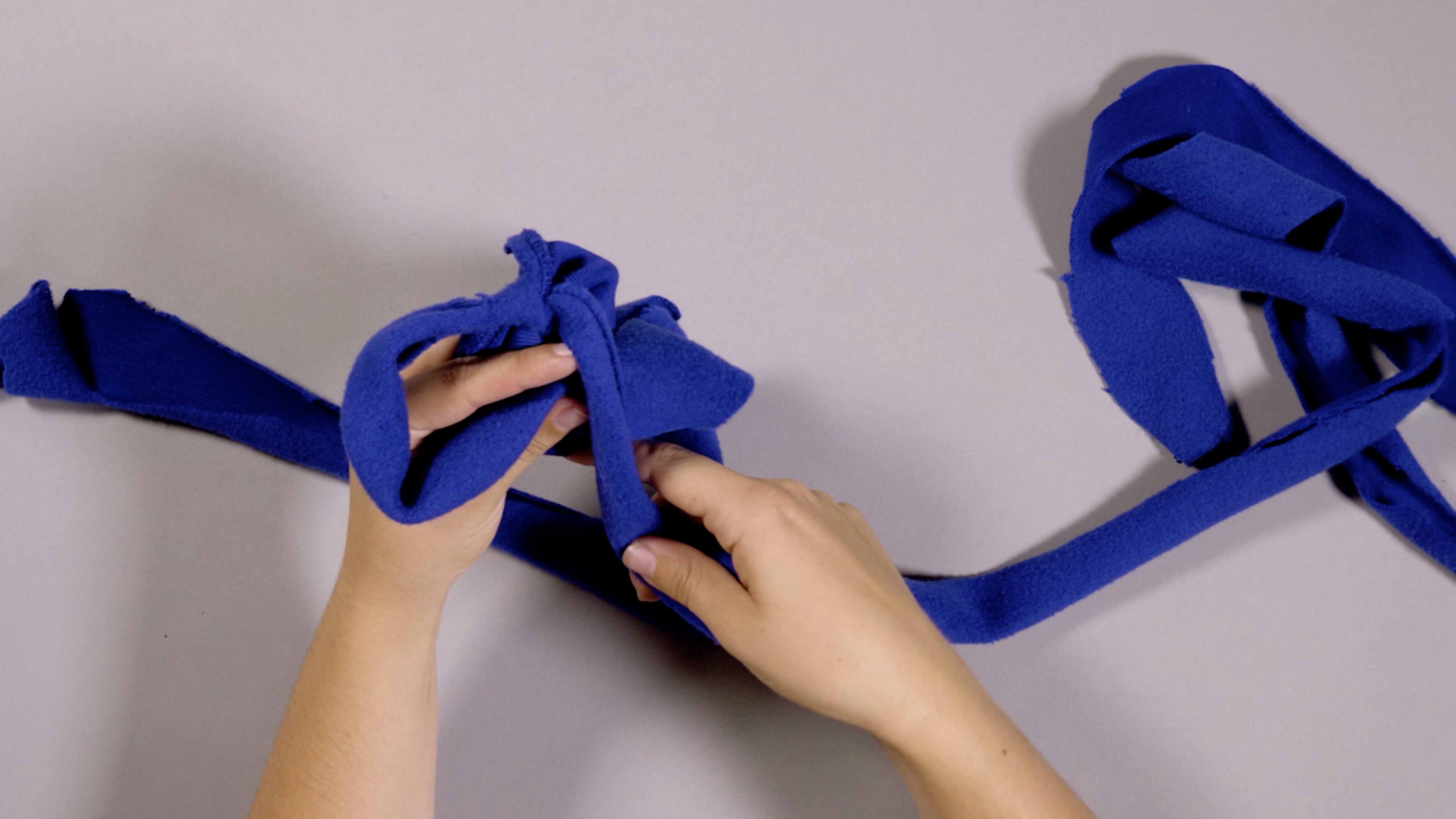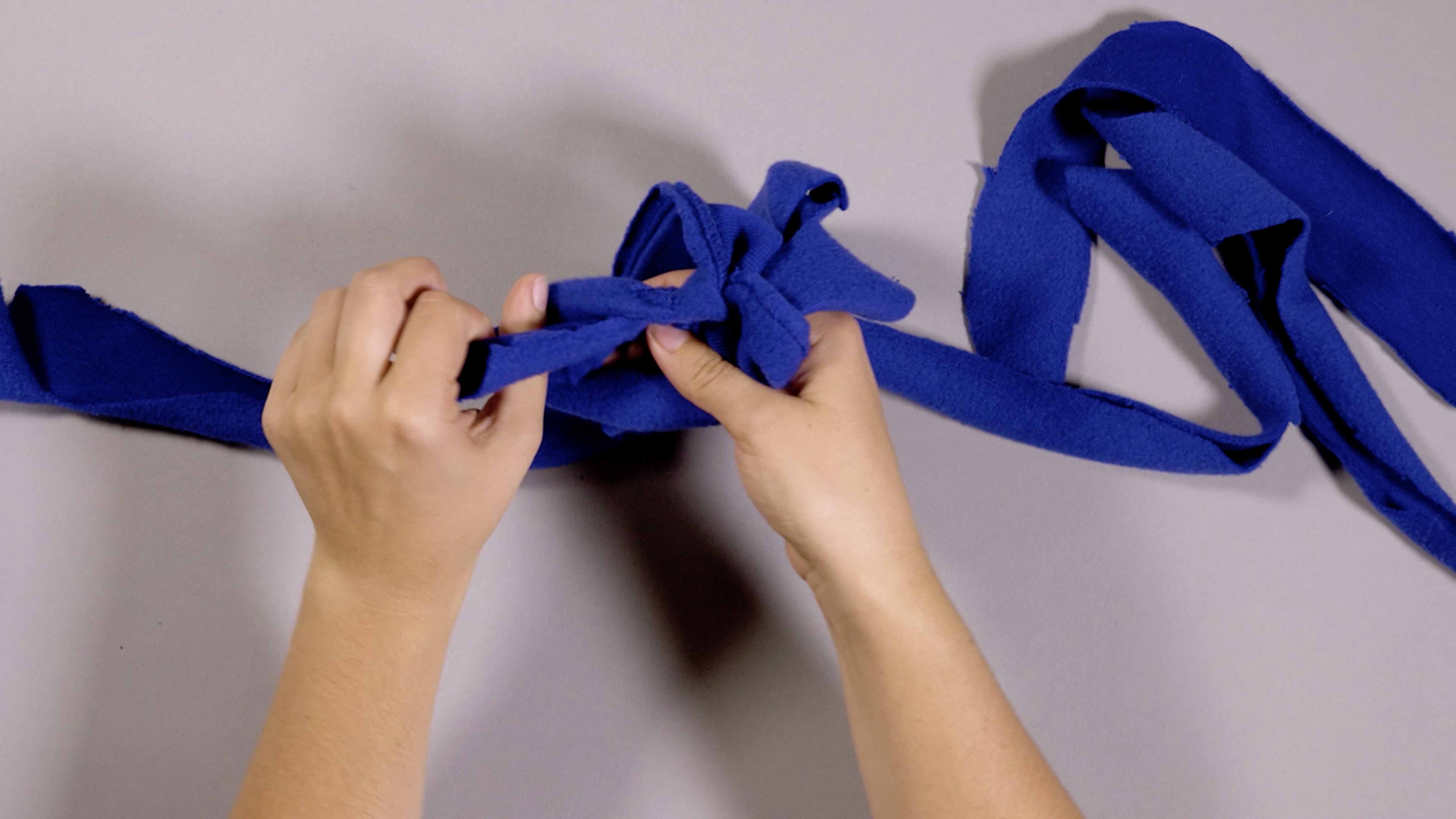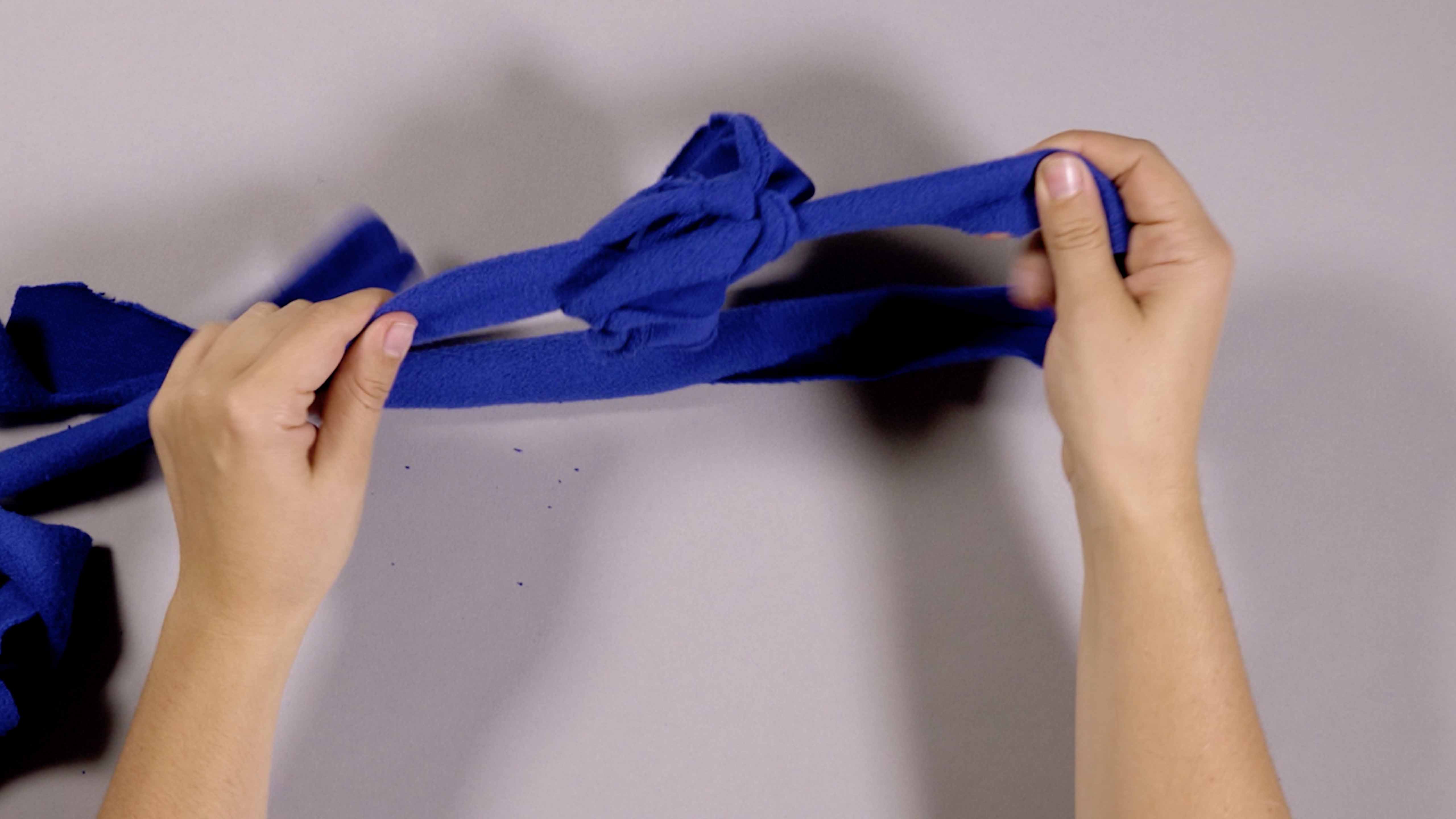 STEP 5
Repeat the last step, but this time start your knot on the opposite side. So this time, you will be making a backwards 'L' shape with the strip on the right hand side.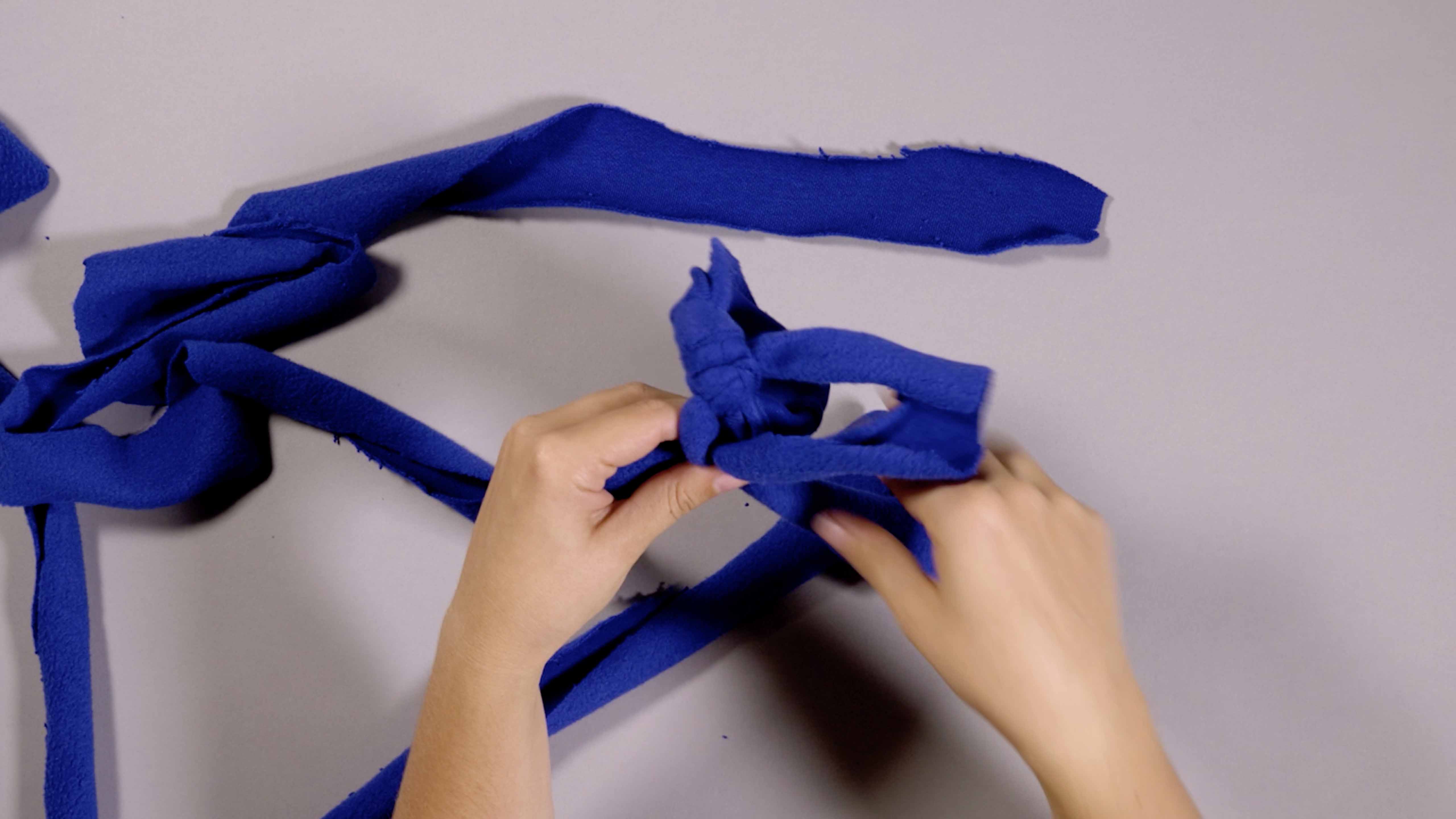 STEP 6
Keep repeating this process, alternating sides each time, until you have gone all the way around the cuff. You may sometimes need to shuffle the knot upwards to overlap with the previous knot and keep the material underneath covered. Tie to finish and then cut off any excess material.