PRESH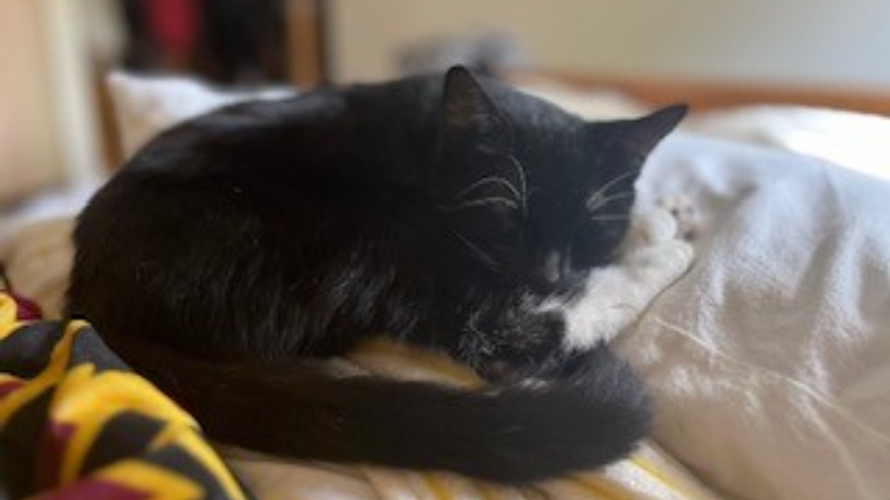 Age

8 years, 2 months

Living with children

Can live with 13-16

Breed

domestic short-hair

Living with dogs

Prefer To Live Alone

Sex

Female

Living with cats

Not To Live With

Size

Ideal home location

Any Location

Centre

Battersea

Reference

404332
More about PRESH
Presh is looking for a fresh start in life and hopes her dream family will sweep her away into a home with a garden she can call her own.

Presh isn't a fan of the cattery so currently has the luxury of staying in a foster home until she is lucky enough to find her permanent match.

Although she can be a little worried at first, given a few days to settle in at her own pace, she blossoms into a very loving and affectionate cat who will happily approach you for plenty of strokes and a cuddle on the sofa whilst you watch your favourite TV programmes.

When she is not on the sofa or in bed with you, Presh's next best pastime is play! She is very playful once she finds her feet and enjoys bunny kicking her kickeroo and chasing and pouching after her string toy.

Presh is hoping to attract the right family who are happy to allow her some time and space to waive her shy nature aside and bless them with plenty of love and attention.

Prospective new owners will need to speak with a Battersea vet prior to rehoming.

If you are interested in rehoming Presh, please contact Battersea London on 0207 627 9279 or email cat.rehoming@battersea.org.uk.

She is currently living at a foster home, so prospective owners would be able to meet her there rather than at our Battersea centre.

Please ensure you have registered online and completed the application form to rehome a cat prior to getting in touch.