Just like every animal that arrives at Battersea, they are given a thorough health check by our Veterinary team. As well as treating any medical conditions, we make sure all kittens are vaccinated, microchipped and neutered.
The kittens will then be settled into their temporary home, either at Battersea or with a dedicated foster carer, so they can receive the round-the-clock care they need until they are ready to be rehomed.
Our expert foster carers play a vital role in helping kittens get used to domestic life by ensuring they get all the food, cuddles and playtime they need. Then, at nine weeks old, if they're healthy and ready to move on, we'll spend time matching them up with the perfect family for their individual needs.
Whilst many pregnant mums will stay on-site in our special cattery maternity ward, pregnant mums will also sometimes stay in foster homes, to give them the quiet space they need to give birth and a social home environment to nurse their young. Newborn kittens are incredibly vulnerable, so our foster carers will always remain close at hand should anything not go to plan.
Socialisation
The socialisation of kittens is vital.
The close ancestors of the domestic cat are solitary living predators that don't have any need for social companionship (and in most cases will actively avoid it). If a domestic cat does not receive the right type of human interaction and handling during the cat's 'sensitive' period for socialisation (around two-seven/eight weeks of age), which is then also followed up with positive social experiences as the cat matures, a cat is unlikely to develop the capacity to be sociable towards people later in life.
In essence, cats are not born liking people but must learn to see them as something positive and non-threatening, and this can only happen if they are appropriately socialised at the right time.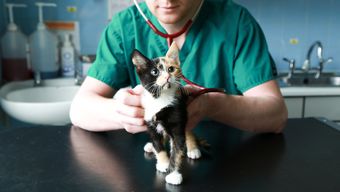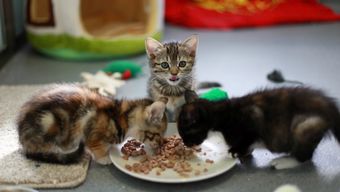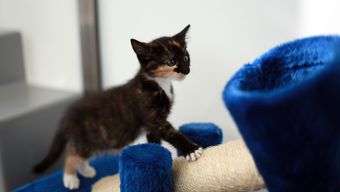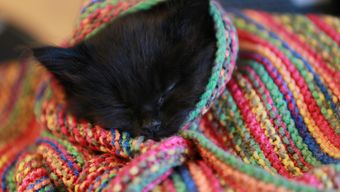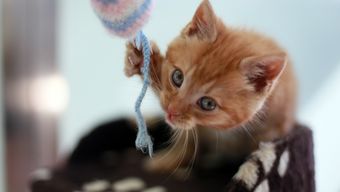 If kittens are exposed to more than one person and have positive experiences in terms of interactions and handling, they are more likely they are to become sociable adult cats that enjoy being around people. The more positive experiences a kitten has (with people, other animals and their physical environment) at the right time, the more likely they are to develop into a content, relaxed and confident cat around people.
Here at Battersea, we ensure all kittens in our care receive the positive socialisation they need before going to their new home.