GUY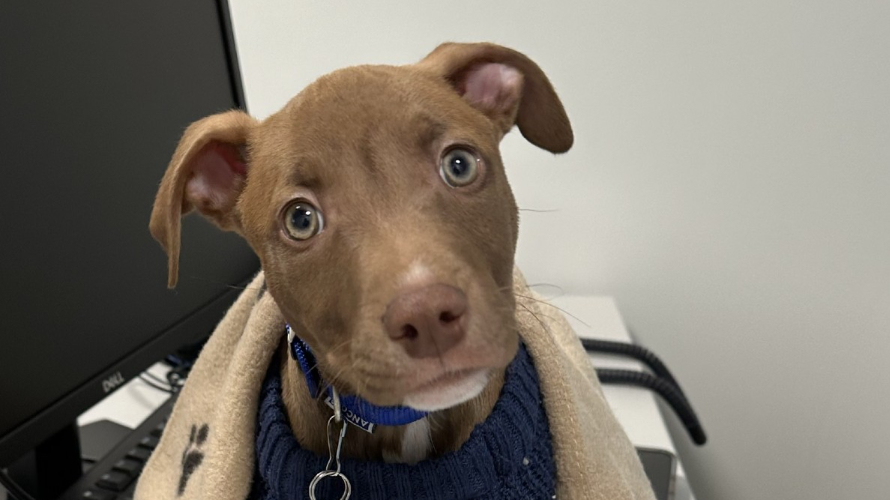 Age

3 months

Living with children

Can live with age 8-12

Breed

bulldog: american

Living with dogs

Can Live With

Sex

Male

Living with cats

Possibly Live With

Size

Small

Ideal home location

Any Location

Centre

Battersea

Reference

405116
More about GUY
Meet this sweet little Guy!

Lovely Guy came to us as a stray so we have no knowledge on his early days; however, he has been a lovely, excitable pup with our staff on-site, as well as within his foster home.

We are uncertain of Guy's breed mix but believe him to be a "bull breed" possibly an American Bulldog, which means he has the potential to grow to a large size. We would advise that new owners research bull breed traits prior to enquiring to ensure you feel you are a good match for Guy's training and stimulation needs. Owners will ideally have bull breed experience and be confident in handing a larger dog.

As Guy is still growing and learning, new owners should be prepared to continue his training and socialisation. He will need all his basic puppy training and plenty of ongoing socialisation to help him grow up into a well rounded dog. He has been on foster with another dog and really enjoys their company. He could live with a steady, role model dog, who can help teach him some good doggie manners!

If you feel you are up for this and can't resist the charm of this lovely pup, please contact ASAP our rehoming team in London at rehoming@battersea.org.uk providing an overview of your previous experience with dogs, current set up and how you can meet this pup's needs.

If you have not registered yet, please do so on the Battersea website https://www.battersea.org.uk/rehoming before getting in touch.

Please note due to the volume of enquires we will receive, we will ONLY respond to homes that we feel best fit this pup's needs.