JELLY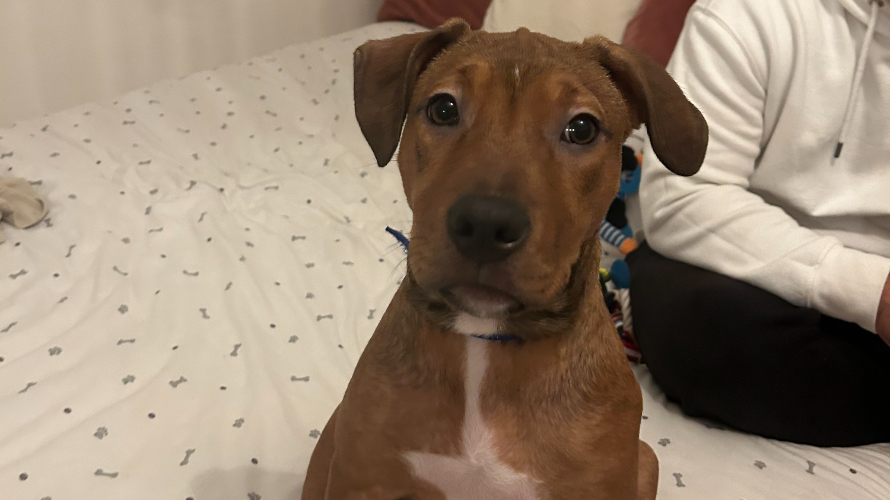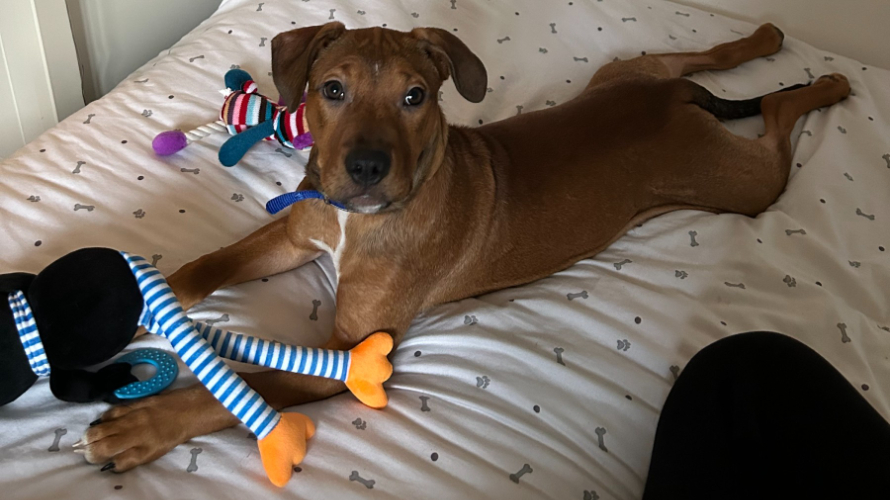 Age

4 months

Living with children

Can live with age 8-12

Breed

mongrel

Living with dogs

Can Live With

Sex

Female

Living with cats

Possibly Live With

Size

Medium

Ideal home location

Any Location

Centre

Battersea

Reference

404972
More about JELLY
Say hello to our sweet treat that is Jelly!

Jelly arrived as a stray with a few of her litter mates, so we have very limited information on her history. We think that Jelly is potentially a mastiff cross, so new owners will need to be aware that she could still grow to be a large breed size and must be confident and able to manage her.

She is also still very young and will need all the required training and socialisation any puppy would need to mature into an all-rounded adult

Jelly has been spending some time on foster, and she's been doing really well. She is a very sweet girl who loves nothing more to play with her toys and to be fussed over!

If you are interested in Jelly, please contact the Rehoming team in London at: rehoming@battersea.org.uk providing an overview of your previous experience with dogs, current set up and how you can meet her needs.

If you have not yet registered, please do so on the Battersea website https://www.battersea.org.uk/rehoming before getting in touch.

Please note due to volume of enquiries we may have at any time, we will be able to respond to homes that we feel best meet all of Jelly's needs.