Have you heard about Missy - the cat with no ears?
27 APRIL 2020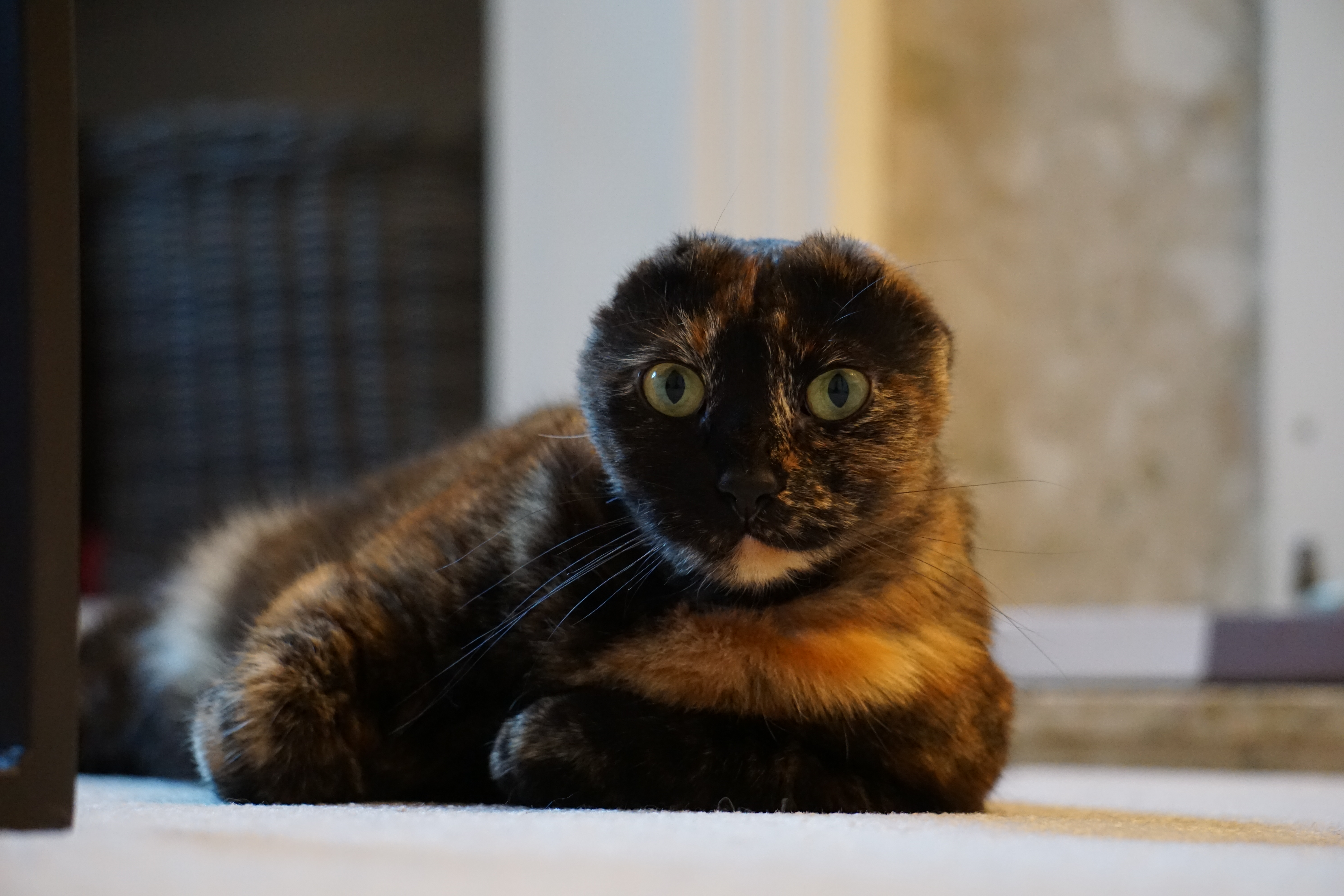 As a leading animal charity and the creators of the 'Rescue Is Our Favourite Breed' campaign, Battersea have always believed that every animal is unique. However, it appears one Battersea cat is more unusual than most. Meet Missy, the rescue cat with no ears. She also happens to be the first Battersea animal to go to a new home after the charity resumed rehoming its dogs and cats.
Missy, a beautiful tortoiseshell, was brought to the charity's London centre at the start of February when her owner's circumstances changed. Shortly after arriving, staff noticed that the three-year-old cat often seemed unhappy and was frequently shaking her head. Battersea's team of vets ran tests and discovered both her ears contained polyp masses and were severely infected. After exploring all options, vets made the decision to operate on Missy's ear canals and remove the outside of her ears.
Battersea has now started to rehome some of its dogs and cats following Government approved guidance, and Missy was finally able to go to her new home in Lambeth last week.
Cattery Team Leader Michelle Henry-Clement said: "Beautiful Missy is truly one of a kind. Although she may appear 'earless', she can still hear perfectly well and quickly became a much happier cat following her treatment.
"We've thoroughly enjoyed getting to know this sweet girl during her time with us, when we haven't been cuddling or playing together with her favourite string toys, she's kept us entertained with her funny, seal-like belly flops. We were sad to say goodbye to our unique cat but very excited for her to start the next chapter of her life."
Battersea staff are working hard to respond to rehoming enquiries and to rehome dogs and cats following Government approved guidelines. The charity is currently prioritising existing applications and customers who live a short distance from its three centres.
If you would like to help Battersea care for cats in need like Missy during this time of crisis, please consider donating donate.battersea.org.uk. To find out why rescue animals make the best pets, visit the Battersea website, or join the rescue movement by using #RescueIsMyFavouriteBreed.
ENDS
Photos of Missy before and after her transformation can be downloaded here.
For further information please email press@battersea.org.uk.
Notes to Editors
Battersea has issued advice to pet owners for what they should do if they are social distancing, self-isolating or have indeed tested positive for COVID-19. Full information can be found at the following link, which you have permission to use with credit to Battersea:www.battersea.org.uk/pet-advice/how-care-your-pets-if-youre-ill-or-have-self-isolate-due-coronavirus.
The animal rescue centre has also been inundated with offers to foster animals, and while the charity is very grateful, new applications have now been suspended as they focus on working with existing staff and volunteers to provide ongoing care for the dogs and cats during the Covid-19 outbreak.
Since Battersea was founded 160 years ago, we've been committed to helping every dog and cat that needs us - championing their rights, loving their imperfections and expertly caring for them. And for as long as we're needed, we'll be here. Because rescue is our favourite breed.
Battersea directly helps over 5,000 dogs and cats across its three centres and uses its expertise, influence, and voice to help thousands more animals all over the country and across the world.
Battersea cares for an average of 240 dogs and 145 cats across its three centres at any one time.
There is no time limit on how long an animal can stay at Battersea, but the average stay for a dog is 34 days and 25 days for a cat.
In addition to the site in South West London, Battersea also has two other centres based at Old Windsor, Berkshire and Brands Hatch, Kent.
For further information on Battersea, please visit www.battersea.org.uk.