Meet the stars of our campaign
From underdogs to top cats, the stars of our 'Rescue Is Our Favourite Breed' campaign have certainly come a long way. Some call it history but we know it's character, and these brilliant animals really do prove that rescue is best. Let's meet them.
Tazzie
Meet Tazzie. Before arriving at Battersea, Tazzie had lost his leg after being thrown from the window of a top floor flat. A kind neighbour took him in and helped him recover, but they were unable to keep him due to the terms of their tenancy agreement. After charming the staff at Battersea, Tazzie soon found a loving home with his new owners, Diana and Alex. He adapted quickly to his new life, and currently shares the house with his brother, Scamp. He may be missing a leg, but there's certainly nothing missing from Tazzie's spirit, or his boundless enthusiasm and lust for life.
Polly
This is Polly. Polly started out life as a stray, living on the streets near a veterinary practice. After managing to befriend her, staff soon realised she wasn't alone; she was in fact pregnant. Taken in by a kind soul, Polly saw out the last bit of her pregnancy with some long-awaited home comforts and gave birth to three healthy kittens before settling into her new life as a much-loved lap cat.
Louis
And then of course, there's Louis. Louis was left outside our Battersea London centre in 2017 without a microchip, collar or any identifying information. Ravin was working at Battersea at the time, and when the lovely Louis came to stay in the kennel block where he was stationed, it was love at first sight. Now, thanks to his brilliant personality, Louis is well-known and well-loved at Battersea and beyond. His journey from abandoned pup to ad superstar is one that Ravin especially is very proud of, and he has an even brighter future ahead.
CREATE YOUR OWN MEME
Spread the rescue love by making your own meme with your pet and uploading it to your social channels using #RescueIsMyFavouriteBreed
Create Your Own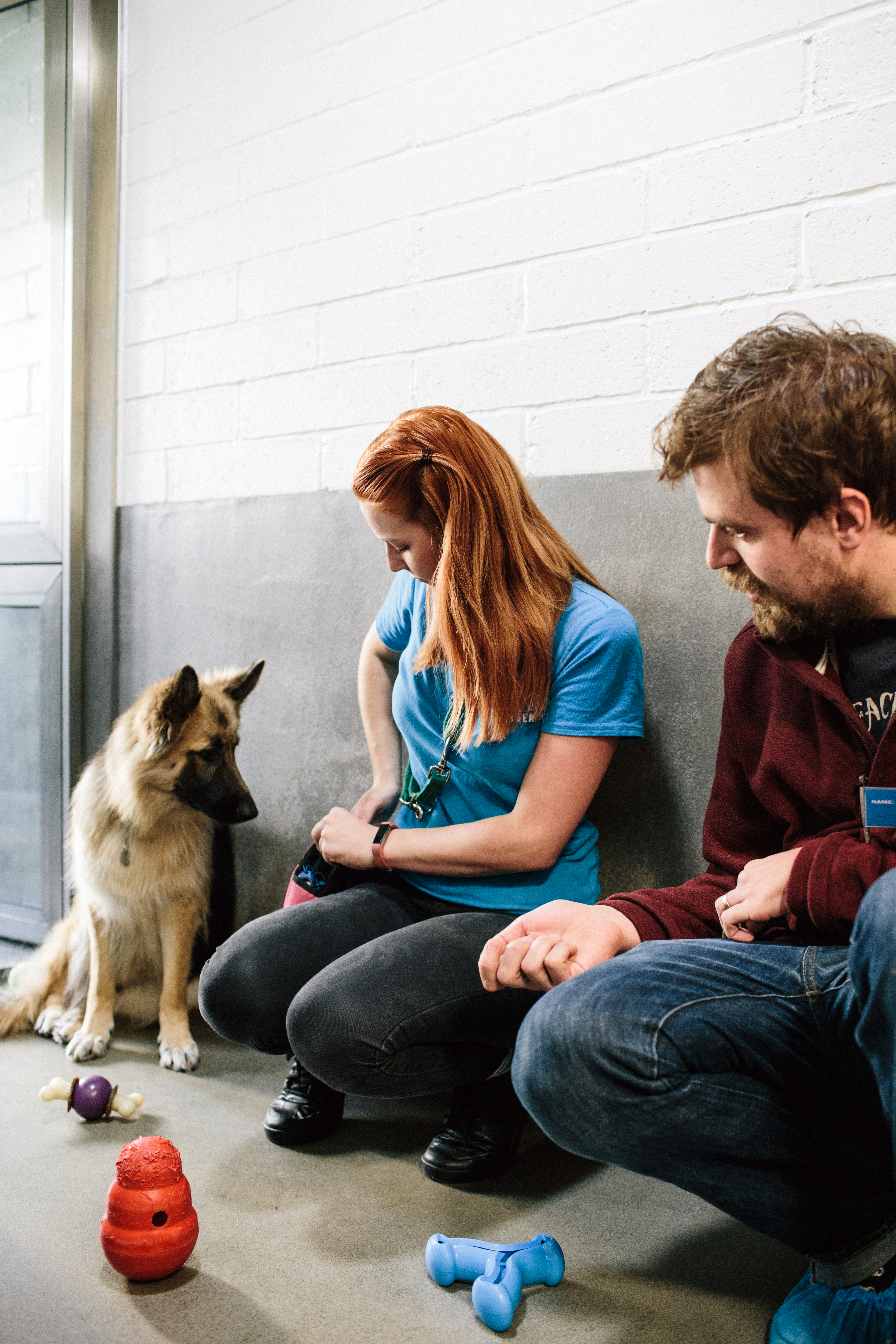 DOING EVEN MORE FOR RESCUES
We're here for each and every rescue animal that needs us — even those that might never find their way to our centres. It's why we've set up the Battersea Academy, to share our knowledge and help rescue centres across the UK and the world, so they can do the best for their animals.