Rescue pet rehoming figures soar during unprecedented times
25 MARCH 2020
26 March 2020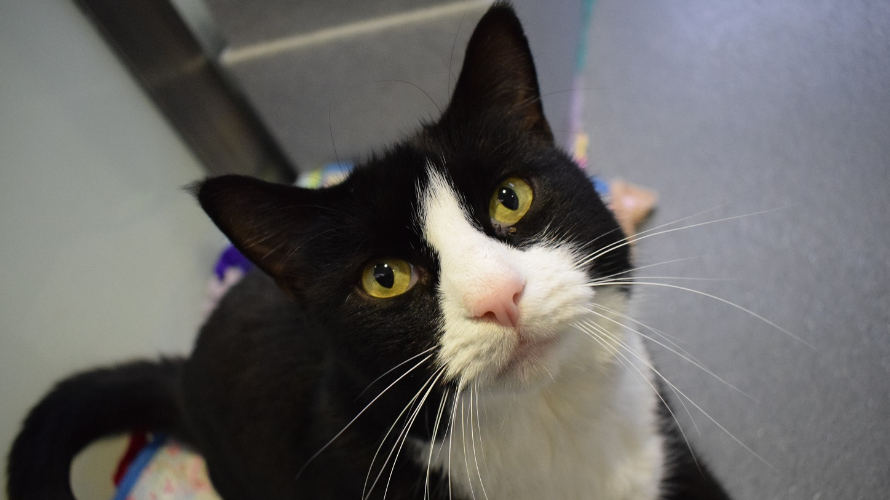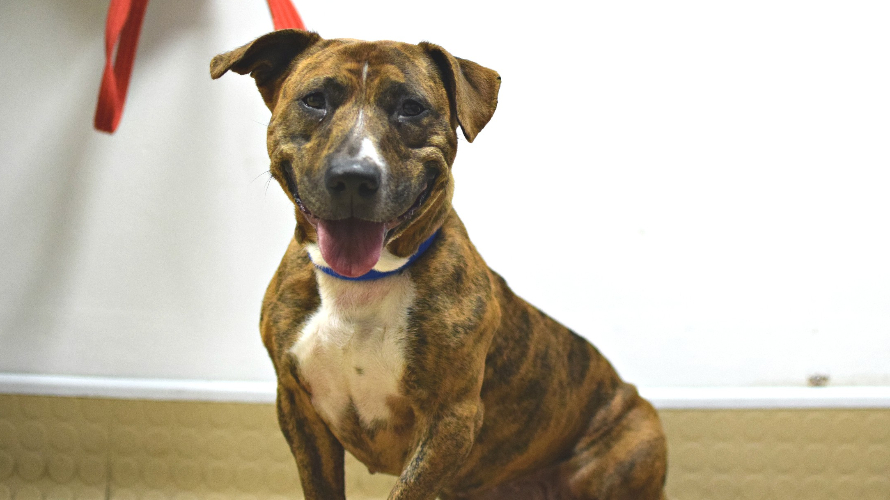 More than 150 Battersea dogs and cats found loving new homes last week as the British public opened their doors and hearts to rescue pets amid this unprecedented health crisis.
At such a challenging time, Battersea saw a small ray of hope as its staff managed to rehome a great number of animals – more than double the figures for the same week in 2019.
Last week (Monday 16 - Sunday 22 March), 86 dogs and 69 cats left Battersea for a new life with their owners. During the same week last year, 42 dogs and 29 cats found new homes.
Battersea's Head of Operations, Rob Young, said: "We want to thank all these new owners for thinking of rescue pets at such a challenging time.
"All three of our Battersea centres are now closed to the public, but many of our animals are now in loving homes or out on temporary foster with our staff and volunteers. Battersea are still caring for around 100 animals at our three centres and working hard to ensure each and every dog and cat continues to get the treatment, care, love, play and interaction they need.
"Those wishing to rehome a dog or cat are welcome to fill out a rehoming application on our website and, as soon as we're able, we'll be reopening and working to continue finding new homes for our wonderful animals.
"In the meantime, if you'd like to support Battersea, please consider making a donation towards the care of our dogs and cats by visiting donate.battersea.org.uk."
One of the lucky ones included Tulip, a four-year-old mongrel, who had been at Battersea for 110 days. Tulip came in as a stray and had some anxieties that the team worked on with her, and her story came to a happy ending when she finally got the call up that there was a suitable home for her.
Smudge, a black and white Domestic Short-hair, is a 10-year-old gentle giant cat, who found a loving new home after spending two weeks at Battersea. He will now spend his days rolling around and giving his new human friends all his affection.
Adopting a dog or cat is a big commitment, regardless of the circumstances. Battersea offers ongoing advice and support to everyone who rehomes a pet from us. During these challenging times, we have established a dedicated dog and cat behaviour advice line on 020 3887 8347 (open Mon-Fri 8am-5pm). Our website also has a wealth of information on caring for and entertaining your pet, including while you are in isolation.
Advice on keeping your dog and cat mentally stimulated at home can also be found on the Battersea website – dog advice and cat advice. Battersea has DIY training videos and tutorials for recycling items to create toys for your pets here.
For more information or to donate to Battersea visit https://www.battersea.org.uk/
ENDS
NOTES TO EDITORS
Battersea has issued advice to pet owners for what they should do if they are social distancing, self-isolating or have indeed tested positive for COVID-19. Full information can be found at the following link, which you have permission to use with credit to Battersea: https://www.battersea.org.uk/pet-advice/how-care-your-pets-if-youre-ill-or-have-self-isolate-due-coronavirus.
The animal rescue centre has also been inundated with offers to foster animals, and while the charity is very grateful, new applications have now been suspended as they focus on working with existing staff and volunteers to provide ongoing care for the dogs and cats during the Covid-19 outbreak.
Since Battersea was founded 160 years ago, we've been committed to helping every dog and cat that needs us - championing their rights, loving their imperfections and expertly caring for them. And for as long as we're needed, we'll be here. Because rescue is our favourite breed.
Battersea directly helps over 5,000 dogs and cats across its three centres and uses its expertise, influence, and voice to help thousands more animals all over the country and across the world.
Battersea cares for an average of 240 dogs and 145 cats across its three centres at any one time.
There is no time limit on how long an animal can stay at Battersea, but the average stay for a dog is 34 days and 25 days for a cat.
In addition to the site in South West London, Battersea also has two other centres based at Old Windsor, Berkshire and Brands Hatch, Kent.
For further information on Battersea, please visit www.battersea.org.uk.