Stray Over 2019
Join us at your choice of Battersea London or Battersea Old Windsor for an unforgettable night under the stars as you challenge yourself and your colleagues to Stray Over.
Stray Over
Stray Over offers the chance for corporate teams to enjoy street food, movies, yoga by candlelight and games, while fundraising for the thousands of stray animals that come to Battersea each year.
Watch the video below to see what Stray Over has in store for you and your colleagues.
Register your place
Sign up to Stray Over and you'll get to meet some of our four-legged residents and tour our Battersea centres after hours.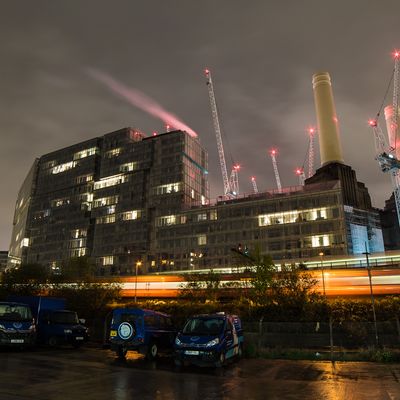 Stray Over London
Sign up to Stray Over Old London, taking place on Friday 5 April. Get involved and register your team now by emailing strayover@battersea.org.uk or clicking the button below:
Stray Over London Registration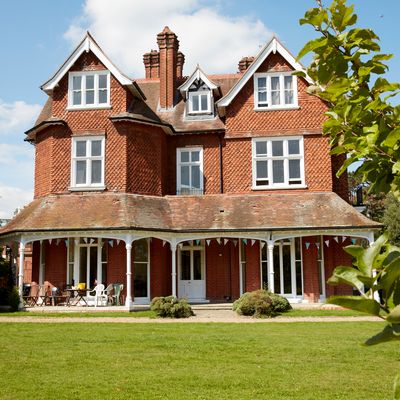 Stray Over Old Windsor
Sign up to Stray Over Old Windsor, taking place on Friday 29 March. Get involved and register your team now by clicking the button below:
Stray Over Old Windsor Registration
Your Team
Don't worry if you don't have your full team yet, register now and recruit later on!
Check out some of the brave teams participating this year:
Stray Over 2019 Teams
| | |
| --- | --- |
| Barrett & Thomson Solicitors | |
| Barringtons Property | |
| Cisco | |
| Hamilton Specialist Referrals | |
| The Hogarth Club | |
| Office Angels | |
| Red Bear Network | |
| Workday | |
The first team to reach their target will have the opportunity to invite a Battersea dog and member of staff to their office for a visit.
Your team can consist of five members, including your team leader and can be made up of people from your company or a combination from different organisations.
Battersea receives no government funding so all we ask is for your team of five to raise £2750 for Stray Over, that's £550 per person.
The money you raise through challenging your team to Stray Over will help us to continue to provide care for thousands of lost, abandoned and unwanted animals that arrive at our gates every year.
Why Stray Over
In 2017, 26% of dogs and 28% of cats that arrived at Battersea's three centres were strays. The money you raise by spending the night as a stray and swapping your bed for a sleeping bag will go towards the care of our abandoned dogs and cats. Select a picture below to read the stories of some of our stray dogs and cats.
Locations
Battersea London
Battersea London, 4 Battersea Park Road, Battersea, London, SW8 4AA
We've been based at our iconic centre in South West London, nestled in the shadow of Battersea Power Station, since 1871. We're open every day and welcome visitors to come and meet us and our animals in need of new homes.
Sign up to Stray Over London on Friday 5 April 2019
Battersea Old Windsor
Battersea Old Windsor, Priest Hill, Old Windsor, Englefield Green, Windsor, SL2 2JN
Our Old Windsor centre has been open since 1979 and cares for more than one thousand animals every year. It operates in the same way as the London centre but with even more outdoor green space for our dogs to stretch their legs in a quieter environment away from the city.
Sign up to Stray Over Old Windsor on Friday 29 March 2019
Stray Over 2018
Thank you to all our teams who took part in Stray Over 2018. Your support will make a huge difference to the dogs and cats at Battersea.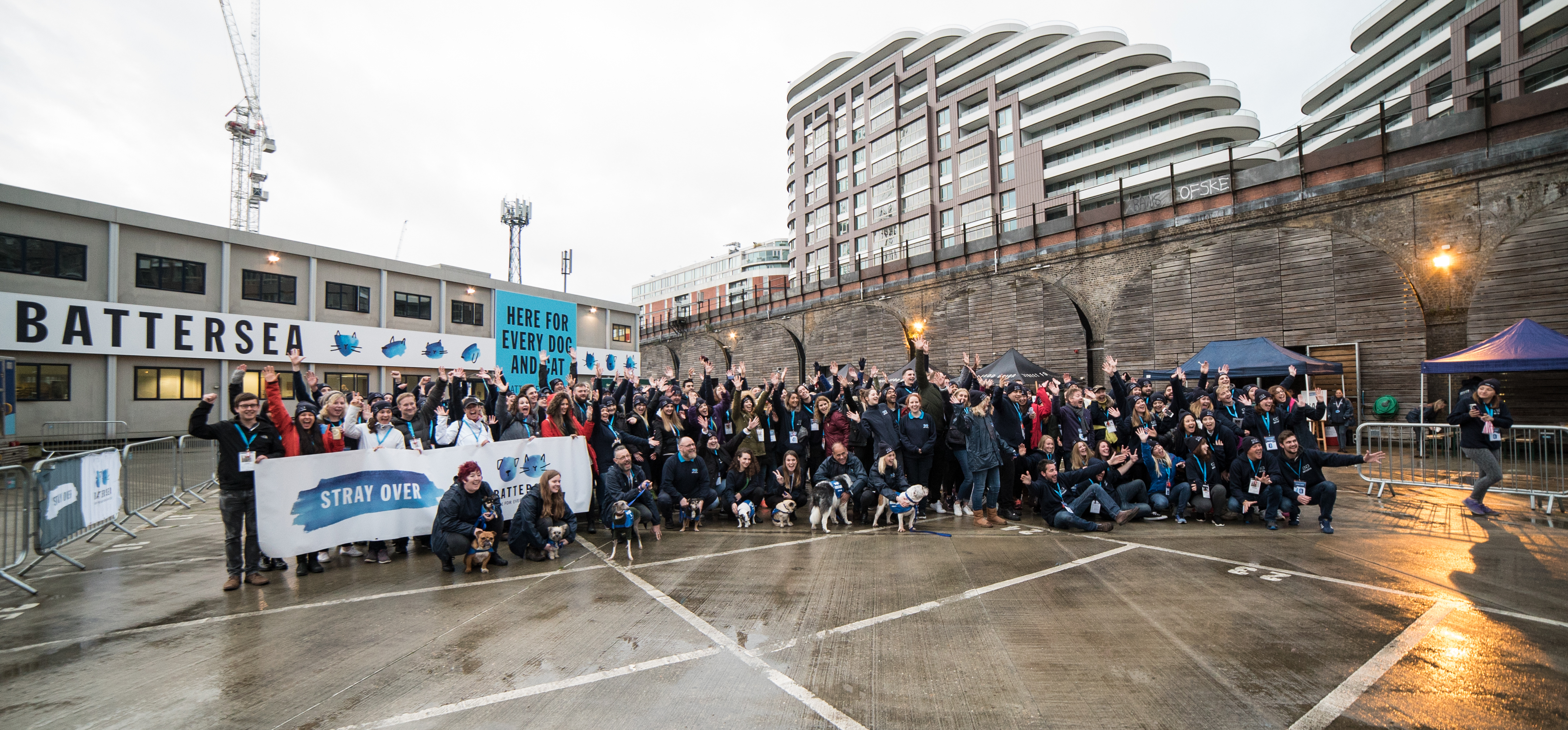 To speak to the team about Stray Over London 2019 please get in touch with us at strayover@battersea.org.uk
Stray Over London 2018 Teams
| Team name | Organisation |
| --- | --- |
| Team Co-op | |
| M & C Barky PR | |
| Pugs over Mugs | |
| Lady and The Tramps | |
| Ruffin' It | |
| ABF Grocery | |
| Muttley Crew | |
| Jurassic Bark | |
| Richmond Bow-Wowers | |
| Hot Diggity Dogs | |
| Way to Blue | |
| COREgis | |
| Canine Appreciation Authority | |
| EE | |
Contact us
If you have any questions regarding the Stray Over that are not answered in our FAQs, please email the Special Events Team at strayover@battersea.org.uk and a member of the team will be in touch.