Battersea is now working in Guildford, Ashford (Kent) and Basingstoke to spread our rescue is best message, rehome more rescue dogs and cats and put smiles on more faces.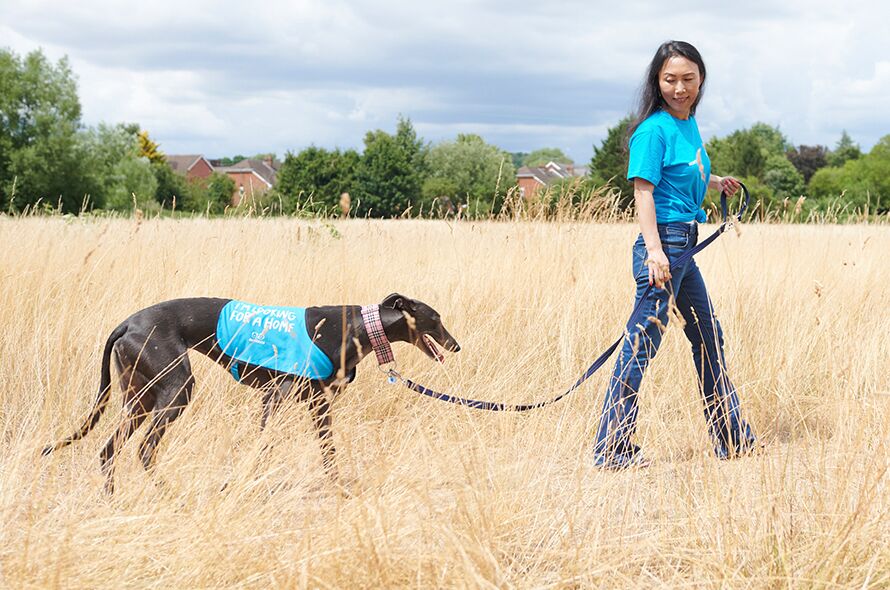 In order to help more dogs and cats, we've set up Battersea Communities so we can expand our reach and enable new audiences to interact with us and benefit from out services. In each Community, we'll be holding events, as well as fostering and rehoming dogs and cats - all with the help of our amazing volunteers who help us at events or care for dogs and cats within their homes, until they find a new family. There are two types of volunteering you can get involved with:
FOSTERING IN YOUR COMMUNITY
Animal lovers living in Guildford, Ashford (Kent) and Basingstoke or close surrounding areas can get involved by providing a temporary foster home for our dogs and cats until they find a loving family of their own. Applications are open now.
With costs taken care of; lots of guidance, support and training given; and a chance to improve the lives of deserving dogs and cats, fostering with Battersea is a wonderful way to enrich your life with the love of an animal.
We're looking for foster carers who live in or around of one of our Battersea Communities locations to apply to be community fosters carer which involves all of the usual foster caring requirements and you are able to help play a role in the rehoming process:
Ashford: TN23-30 & surrounding areas
Basingstoke: RG21-29 & surrounding areas
Guildford: GU1-12, 14-17 and 21-24 & surrounding areas
For more information on the responsibilities, eligibility requirements and experience of being a foster carer read our dog and cat fostering FAQs.
See all our fostering and volunteer vacancies
COMMUNITY EVENT VOLUNTEERING
Animal lovers who can offer some of their time to help us at events in the Guildford or Ashford (Kent) and Basingstoke areas, such as local shows and community events. Recruitment will begin in spring 2023.
Our upcoming events programme:
Guildford Farmers Market – first Tuesday of each month (10am-3pm), Guildford High Street
We will be at Guildford Farmers Market to promote Battersea's work in the local area, pet rehoming opportunities, our volunteering work and upcoming events.
Our Let's Get Together event – The Hive, Guildford
Please check the Guildford Borough Council Facebook page for details of the dates of this event.
Rehoming drop-in session – (details to be confirmed here).
An opportunity to 'drop in' and talk to our staff about animals that are available for rehoming in the local Community.
We will also be attending various local shows throughout each year in the Guildford and surrounding areas.
We will soon be commencing our programme of events in our Ashford (Kent) and Basingstoke Communities.
LET'S TALK BATTERSEA – EDUCATIONAL TALKS ABOUT BATTERSEA
If you are a group, organisation/business or educational establishment in the Guildford, Ashford (Kent) or Basingstoke area and would like a talk from Battersea, please email talks@battersea.org.uk and we can arrange this for you.