LUNA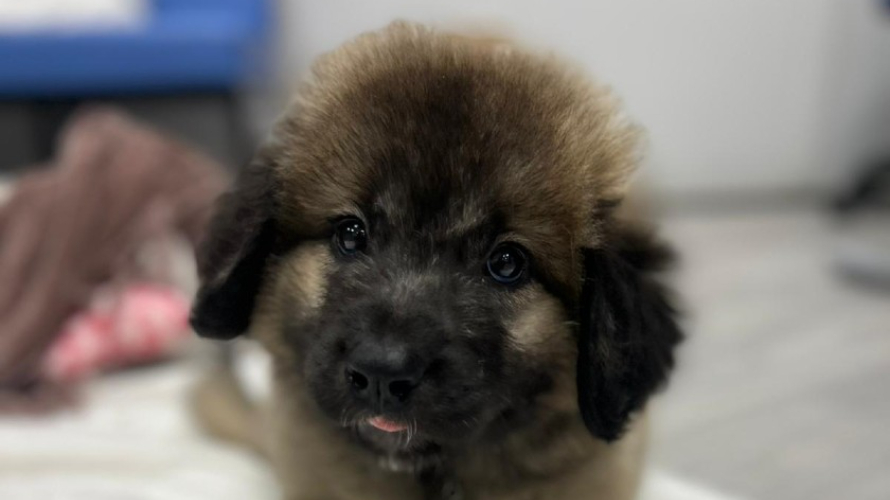 Age

4 months

Living with children

Adults only

Breed

caucasian shepherd

Living with dogs

Prefer To Live Alone

Sex

Female

Living with cats

Not To Live With

Size

Small

Ideal home location

Away From Inner City

Centre

Battersea

Reference

405194
More about LUNA
Meet our lovely Luna, ready to take those lucky enough to adopt her to the moon and back again.

Luna came to Battersea through no fault of her own. She is a fun loving puppy who loves nothing more than a game with her toys. After a day of fun, she enjoys cosying up into the laps of her nearest and dearest for a cuddle.

Luna will not be able to fit in a lap for long. New owners must do their breed research to ensure that they are comfortable with and can accommodate her expected size and breed traits as she grows up.

Luna will need owners experienced with non-confrontational handling and reward based training. New owners should be prepared to take her to puppy classes to help upskill her training and help constructively exposure to the world and all it entails.

If you are interested in Luna then please contact the Rehoming team in London at: rehoming@battersea.org.uk providing an overview of your previous experience with dogs, current set up and how you can meet her needs.

If you have not yet registered, please do so on the Battersea website https://www.battersea.org.uk/rehoming before getting in touch.

Please note due to volume of enquiries we may have at any time, we will be able to respond to homes that we feel best meet all of Luna's needs.