Battersea teamed up with Thailand street dog charity Jai Dog Rescue in an ambitious five-year project to transform the lives of street dogs in central Thailand.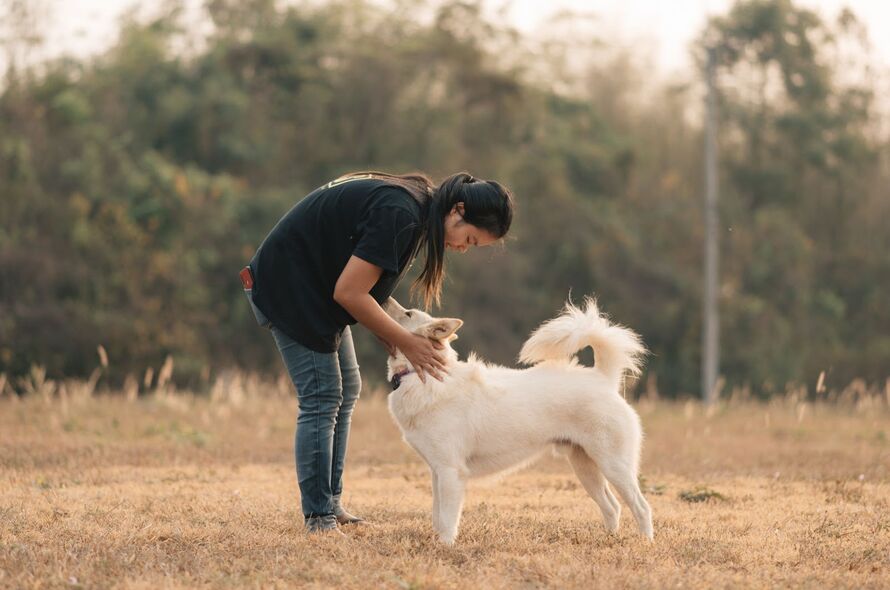 A new programme to neuter and vaccinate over 70,000 stray dogs
There are an estimated 6 to 10 million stray or semi-roaming dogs in Thailand, many suffering a lifetime of hunger and neglect, and until now, resource to combat the issue has been scarce.
Working together the two animal charities will establish a new programme to neuter and vaccinate over 70,000 stray dogs in central Thailand over five years, protecting these animals from disease and improving their life expectancy.
The project seeks to reach those dogs in greatest need of support, creating a life for stray dogs that allows them to experience a safe, stable, and pain-free existence, living harmoniously alongside the Thai community.
A mission to create lasting change for animals wherever they are
This ground-breaking global partnership between the two charities forms part of Battersea's mission to create lasting change for animals wherever they are. Paul Marvell, Executive Head of Global Programmes at Battersea says,
"Over 160 years, Battersea has helped millions of stray dogs, focusing our efforts on helping some of the most vulnerable animals in society. The knowledge we've gained is now helping us to improve the lives of the animals we'll never meet, through our work with other rescue organisations and charities at home and abroad. We're incredibly excited to embark on a new partnership with Jai Dog Rescue. Over the next five years our charities will seek to neuter and vaccinate over 70,000 stray dogs in Thailand, protecting these animals from suffering and giving them an opportunity to experience health and happiness."
Life is tough for Thailand's street dogs
The new partnership will help dogs like three-year old Mook. When she lived on the streets, she was injected with birth control hormones by locals desperate to help by any means possible. After all, more puppies would mean more mouths to feed, more scuffles and skirmishes, and more barking at night. Sadly, their efforts resulted in an infected uterus that nearly killed Mook. She was lucky to survive, but tragically 80% of stray dogs in Thailand won't live past adolescence.
Jai Dog Rescue has been working tirelessly to break the cycle of stray dog suffering in Thailand since 2017 but until now has not had the support to bring about large-scale change. Mike Dower, Co-Founder and Shelter Manager of Jai Dog Rescue says,
"Life is tough for Thailand's street dogs. Disease is rife, the climate is unforgiving, and competition for territory and food is fierce. To date, we have provided a vital lifeline for thousands of these dogs through our rescue and rehabilitation work and CNVR (Catch, Neuter, Vaccinate, Return) clinics; however, we know that there is still much more to be done. That's why we are delighted to be working alongside Battersea to deliver such a monumental programme: one which we are sure will bring about real and lasting change. By establishing a meticulous model of mobile clinics, we expect to reach around 80% of the stray dog population of Nakhon Nayok within five years, tackling the growing issues for decades to come and allowing both dogs and people to enjoy a more peaceful life together, whilst simultaneously transforming the lives of a staggering number of street dogs."
Just one litter of puppies born on the streets of Thailand can lead to 67,000 dogs in six years. Sterilisation offers hope to dogs already born to a life on the streets. Male dogs are less likely to become involved in ferocious and often lethal fights over a breeding female. They're also less inclined to roam which reduces the chance of them being killed or injured by traffic. Neutering also removes the risk of testicular cancer and the likelihood of developing problems such as prostate cancer disease. For female dogs, it means being freed from the cycle of uncontrolled breeding, birthing litter after litter, with many of the puppies unlikely to survive.
Sharing our expertise as well as financial support
As well as providing £1.8m funding to the project, Battersea will share its expertise in running trap, neuter, and release programmes to tackle stray dog and cat populations and setting up community engagement programmes to promote better relationships and safer interactions between people and dogs.
Paul Marvell, Executive Head of Global Programmes at Battersea adds,
"By providing financial support and sharing our expertise with Jai Dog Rescue, we are helping them deliver their work on the ground efficiently, sustainably, and to the highest possible welfare standards, helping to ensure that Battersea has a positive, lasting impact on even more dogs and cats, year after year." 
Categories :