Each week, we're introducing you to one of our amazing staff members and volunteers so you can find out more about their work and what a typical day is like for them here at Battersea. They'll even share stories and photos of their favourite Battersea animals.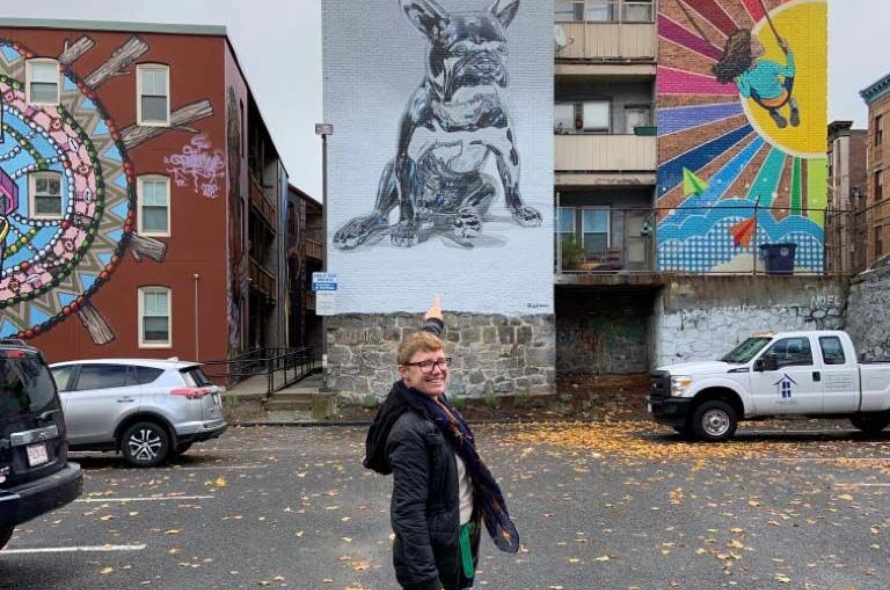 This week, we caught up (remotely) with Lily Klopsch, Canine Behaviourist and Training Advisor at our London Centre.
TELL US A BIT ABOUT WHAT YOU DO AT BATTERSEA
I'm one of the Canine Behaviourist and Training Advisors (CBTAs) for Battersea. Although I'm usually based at our London site, I am now working from home offering behavioural support via email to people who have adopted a Battersea dog or are fostering them while we're in lockdown.
As a Canine Behaviourist and Training Advisor, my role is a varied one. I assist with dogs who come in to us at Battersea, and work with individual dogs during their time with us.
I also design training for members of staff and help put together dog behaviour resources and advice for the public (such as our great dog behaviour training series 'The Battersea Way' and our 'Made In Battersea' videos) while also assisting with finding dogs their loving new homes.
The CBTA team is involved in almost every part of a dog's journey when they're at Battersea! In my role I also spend lots of time helping people outside of Battersea with support and advice about their dog's behaviour. The majority are those who have adopted dogs from Battersea and need a little help settling them in, but I also help owners who got their dogs elsewhere, as well as people who work with dogs within different Local Authorities. At the moment, it's actually been busier than usual. Lots of people have more time to train and play with their dogs, and because they're home more they are noticing more quirks in their behaviours which they're coming to us for advice about.
WHO IS YOUR MOST MEMORABLE BATTERSEA ANIMAL AND WHY?
My most memorable Battersea animal has to be Dino, the very vocal, very suspicious husky who when he came to us really didn't want to be touched. It took a lot of time, patience, and gentle work, but eventually I was the first person on site he actually allowed to touch him. Once you had his trust he was the sweetest dog, leaning in against his "chosen" people and giving sassy husky vocalisations if you didn't immediately give him the attention he so rightly deserved! He went on to an amazing new home, and I have kept in contact with his new owners offering advice, support and generally keeping up my membership as part of the Dino fan club!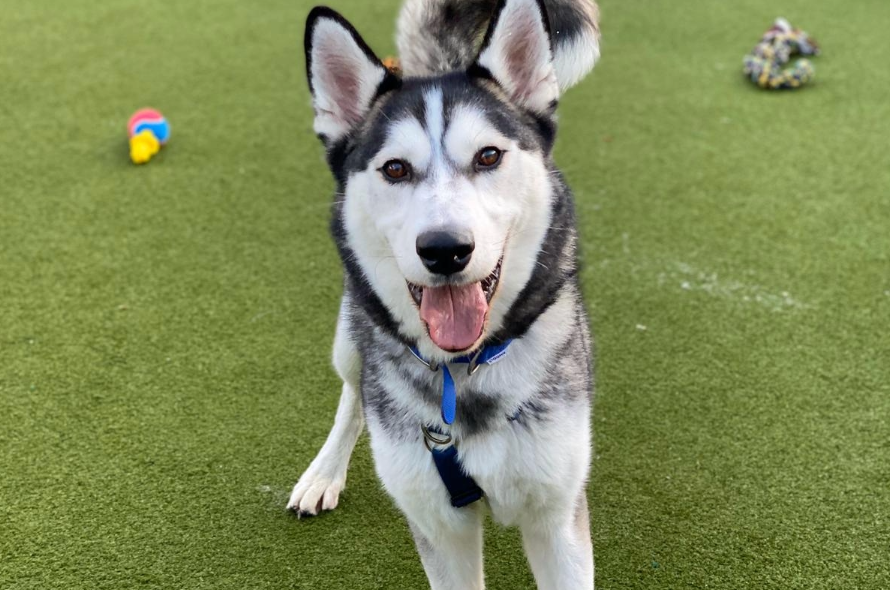 TELL US ABOUT AN ANIMAL YOU'VE CARED FOR THAT REALLY STOOD OUT
Jill definitely stood out! She was a senior black Greyhound who, despite having to have most of her teeth removed due to dental issues, was a complete food fiend. When she figured out that being vocal and trying to stick her nose in to treat pouches didn't work, she tried the alternative tactic of staring mournfully into your soul with her tongue delicately escaping out of her mouth through the gaps in her teeth. After a long stay with us, and meeting lots of celebrities she went to a lovely home where she now has a couch of her own on which to sprawl and be treated like the absolute royalty she is.
WHAT IS YOUR FAVOURITE THING ABOUT YOUR WORK?
My favourite thing has to be when I can talk to someone trying to figure something out with their dog and not only give them training tips to improve the situation, but also help them understand things from their dog's perspective. It's such a good feeling to see their relief! Knowing that I've contributed to improving that special bond and helping dogs settle and stay happy in their new homes is really rewarding.
SHOW US YOUR FAVOURITE EVER PHOTO OF A BATTERSEA ANIMAL
Sheba was an extremely stressed German Shepherd who really struggled in kennels. She really could not sit still! She struggled to focus on anything at all for more than a few seconds, and required an immense amount of work from the people working with her to channel all that energy. This photo is my favourite because it shows her looking relaxed and happy after a run in a field with her new owner, which was something that felt a very long way off when we started working with her!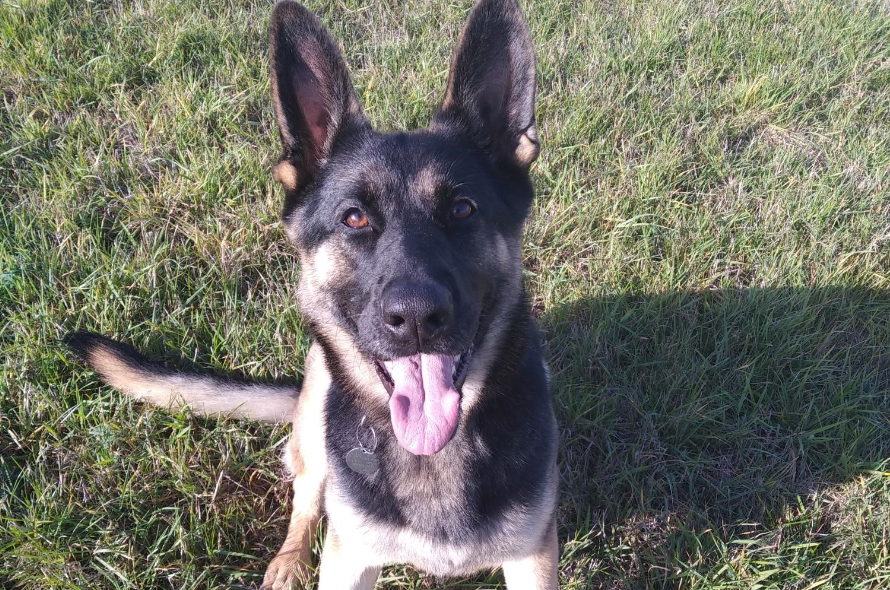 TOP TV, BOOK OR FILM RECOMMENDATION FOR LOCKDOWN?
In Defense of Dogs by John Bradshaw, it's a really interesting read!
Categories :