Fireworks: fun for the whole family?
29 OCTOBER 2021
When used responsibly, fireworks can be great fun for those celebrating a special occasion. They aren't, however, any fun at all for the majority of Britain's pets. Dogs and cats will often try to run away from fireworks, seeking out any hiding place they can find.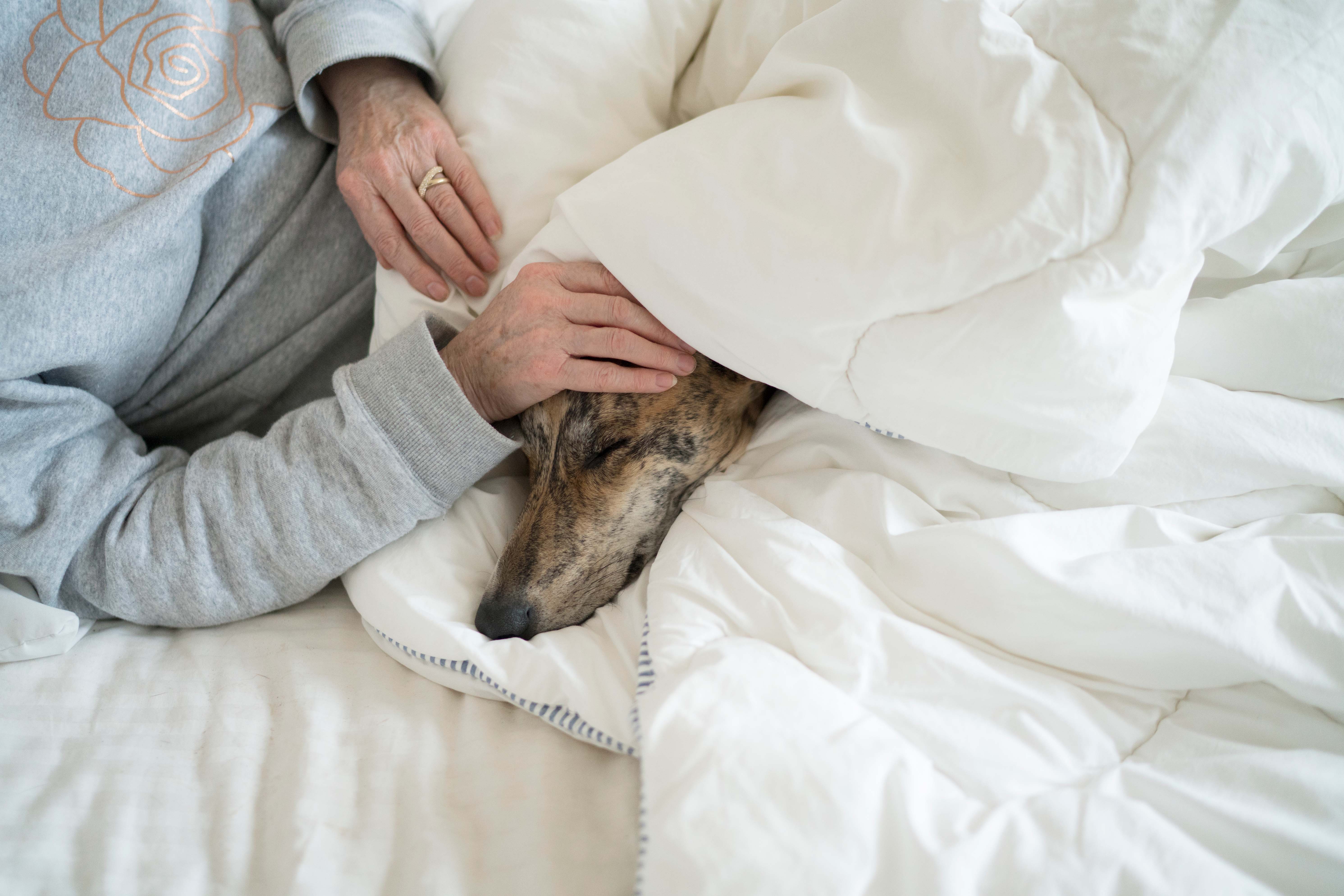 Here at Battersea we have lots of advice on how to support pet dogs and cats when fireworks are causing problems, including closing curtains, playing music, providing safe hiding spots and distractions such as long-lasting chews. We would also recommend getting your pet microchipped (and ensuring details are kept up to date) in case they run away from the sound of fireworks and manage to escape.
Instead of putting all the responsibility on pet owners, what else can be done by lawmakers to help our beloved animals around fireworks?
The current law on fireworks
Current fireworks legislation set out that fireworks can only be used between 7am and 11pm, except for:
5th November when they are allowed until midnight
New Years' Eve, Chinese New Year and Diwali when they are allowed until 1am.
Furthermore, fireworks are not allowed to be used in a street or public place and should only be used on private land or where the landowner has given permission. Most fireworks can only be bought by somebody 18 or over.
A light touch?
These laws, some of which date back to the 19th Century, are enforceable by the police and Local Authorities, but enforcement is rare. This means that very few offenders will ever find themselves facing penalties. Meanwhile, plenty of websites sell fireworks with no effective means of verifying the age of purchasers.
Battersea's view on what can be done
Battersea believes there needs to be a balance between the public desire to celebrate responsibly with fireworks and the welfare of millions of dogs and cats. We are calling on Parliament to review firework legislation, addressing inconsistencies such as the lack of licensing for fireworks vendors and the absence of age verification for the online sale of fireworks.
Public education is also needed. There are simple things that firework users can do to help pet owners keep their pets calm. For example, 'quiet' fireworks are widely available, both online and in specialised shops. There is also work to be done in improving the advice given where fireworks are sold, for example, by clearly stating the times when fireworks are permitted to be used. This would help to reduce the impact on animals while ensuring that responsible users can continue to safely enjoy fireworks.
Campaigning for change
The Scottish Government launched a consultation on firework law earlier in 2021, proposing four key changes to how fireworks can be sold and used in Scotland:
Requiring the public and community groups to meet certain conditions before they can buy fireworks.
Restricting the days fireworks can be set off by and sold to the public.
Introducing no-fireworks areas.
Making it a criminal offence to supply fireworks to under-18s.
Battersea submitted a comprehensive response to the consultation, supporting most recommendations and offering advice on how the law can be adapted to deliver the best deal for animals while still respecting special events.
Many countries, including Canada and the Netherlands, have specific rules about who may use fireworks and when they can be used. These examples of successful licensing regimes show that we can do right by our animals. Battersea is campaigning so that every dog and cat can live without fear of fireworks. Follow us on Twitter or sign up to our campaigner updates to find out more.