It's now nine months since the Government published its White Paper 'A fairer private rented sector', trailing new legislation to reform the rented housing sector in England.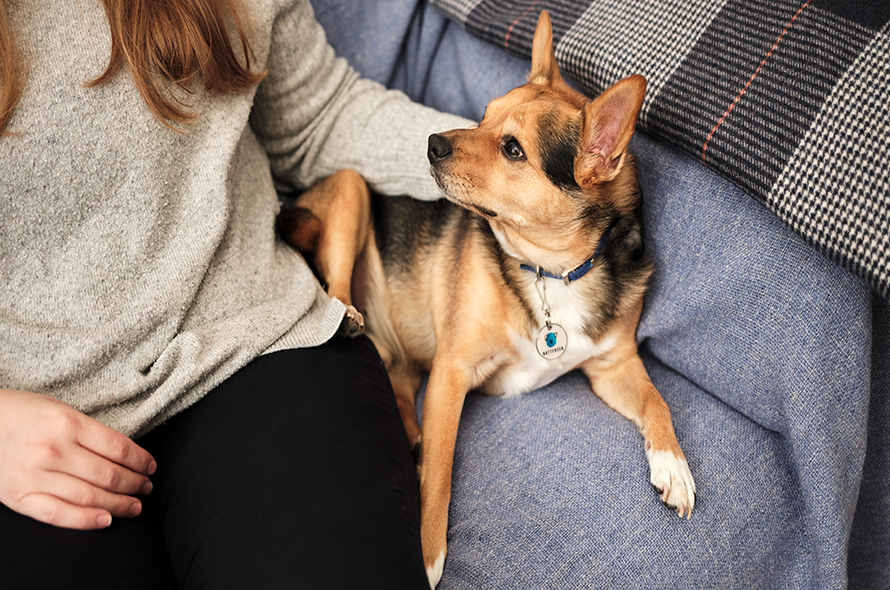 Amongst the proposals was a welcome commitment to review how renting with pets could be made easier for millions of people across the country.
Since the outbreak of the COVID-19 pandemic in particular, many households across the UK have recognised again the real importance of pets as a significant member of their home, providing companionship and support at often extremely challenging times.
Unfortunately for many renters, recent experiences have also highlighted the challenges of owning a pet dog or cat in properties with restrictive tenancy agreements.
In 2021, Rightmove found that there had been a 120% increase in searches for pet friendly properties on its site. And Battersea research has found that 76% of tenants either currently own a pet or aspire to take one on in the future. But Zoopla lists just 7% of properties as suitable for pets on its portal.
Battersea has worked alongside organisations such as Pets Lets, a pet friendly property portal with a specialist relocation service helping pet owners find their pet friendly home. They regularly see first-hand both the extent of the love and commitment that renting pet owners have for their pets, and the challenges they face in finding suitable houses to live in.
In January, Battersea joined up with Mars Petcare to organise a roundtable event in Parliament to highlight this. In the room were a mix of parliamentarians, representatives from letting agents, tenants' groups, voluntary organisations, and officials from the Department of Housing, Levelling Up and Communities, who will ultimately be responsible for writing the pets and housing policy.
It was an energised discussion and there was a clear shared desire to find collaborative solutions that could work for the benefit of tenants, landlords and the welfare of animals.
More concerningly however, a recent report by the Housing, Levelling Up and Communities Committee recommended the Government should abandon its plans to legislate to stop unreasonable behaviour from landlords regarding pet ownership.
It underlines that the argument is far from won.
What is still missing is the political momentum to bring the legislation to Parliament – so at least there can be a debate on the merits of different potential solutions. It's why Battersea has launched an action targeting our supporters to call on the Housing Secretary Michael Gove to present a Bill on rental reform in the current session of Parliament.
Thousands of Battersea supporters have already done so, helping send a clear message to the Government that the public want to see action. Furthermore, Labour has stated that it would work to introduce pet friendly housing legislation if the party wins power at the next election, so there's a huge political opportunity for any party that chooses to seize the agenda and help create more pet friendly housing.
With more people renting their homes than ever before, the demographics of renters changing, and a continued high demand for pet dogs and cats, it's also not an issue we can afford to ignore.
Categories :