Battersea has always been, and will always be, an inclusive, open and welcoming place. We make this promise every day to our animals, staff, volunteers and supporters. Some of our staff and volunteers from the LGBTQ+ community and their allies, have shared their feelings and experiences at Battersea and took part in a photoshoot featuring our beloved dogs and cats.
HARRY (HE/HIM) AND SQUID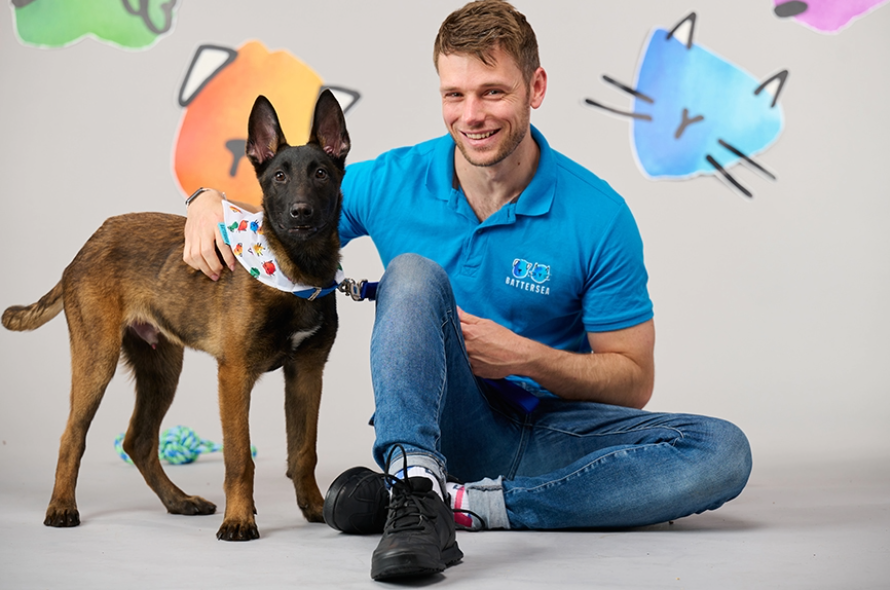 Moving to London really helped me because I found such a vibrant and welcoming community here. Battersea was just as welcoming. The charity's dedication to diversity and inclusion has gone from strength to strength, and I'm proud to see it do so. Despite feeling comfortable in myself now, I know there's still more to do. As well as being a celebration, Pride Month is about raising awareness of the challenges that the LGBTQ+ community still faces.
ROBYN (SHE/HER) AND MO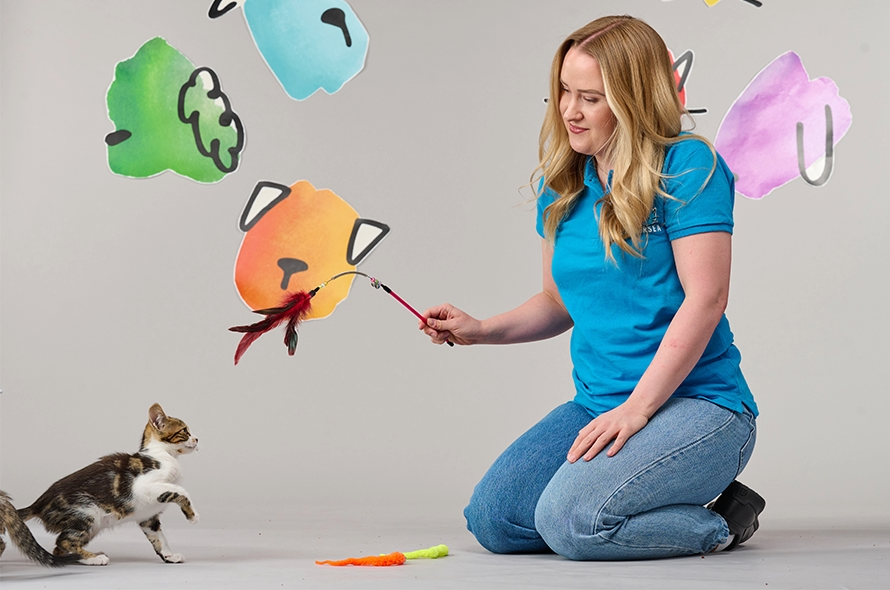 Pride at Battersea is about celebrating how far we have come but also acknowledging how far we still have to go. When I joined Battersea a year ago, I entered into an environment that values and promotes diversity and inclusivity and treats all employees equally regardless of their sexual orientation or gender identity. I feel so grateful to be part of an organisation that not only allows me to feel safe and supported, but celebrates who I am.
ANTOINE (HE/HIM) AND DANNY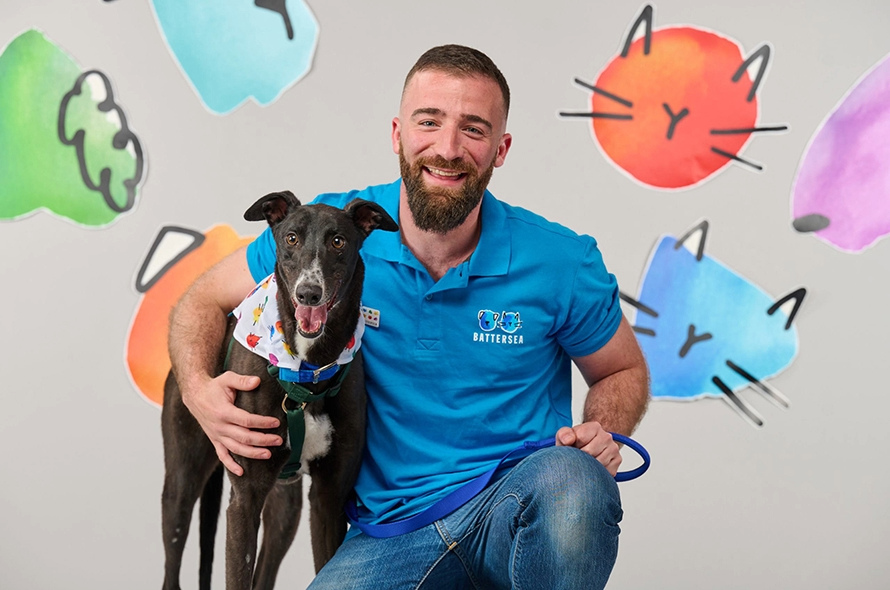 As an ally and cisgender heterosexual man, I've not had to endure any oppression related to my sexuality or gender identity. I can't pretend that I know or even understand what it must be like. Yet, I have the utmost admiration for those who fought back against unfair cruelty and continue to push on to achieve the equality they inherently deserve. The fight (because it is one!) must continue, and Pride needs to be celebrated far and wide, so that those who feel unable to be themselves, or are not safe to do so, can finally live the life they deserve and be celebrated as individuals.
ELLIOT (HE/HIM) AND MAVIS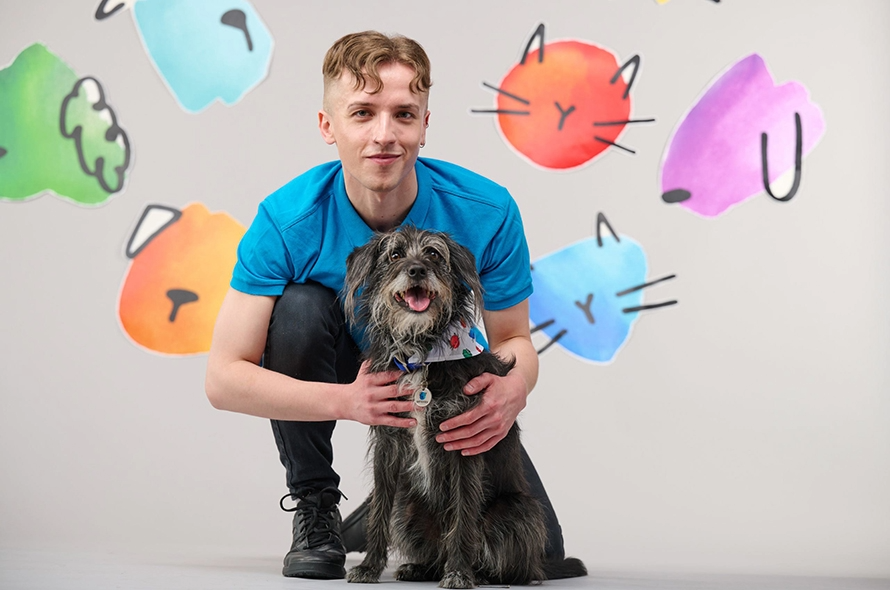 For me, Pride is every day. It's about acknowledging and celebrating how far I've come, being free and unapologetically me, loving myself more than I did yesterday, and living my life authentically. My colleagues at Battersea are so welcoming and supportive, and I'm grateful to be able to work for such an inclusive organisation that allows me to be who I am without judgement.
JULIA (SHE/HER) AND JACK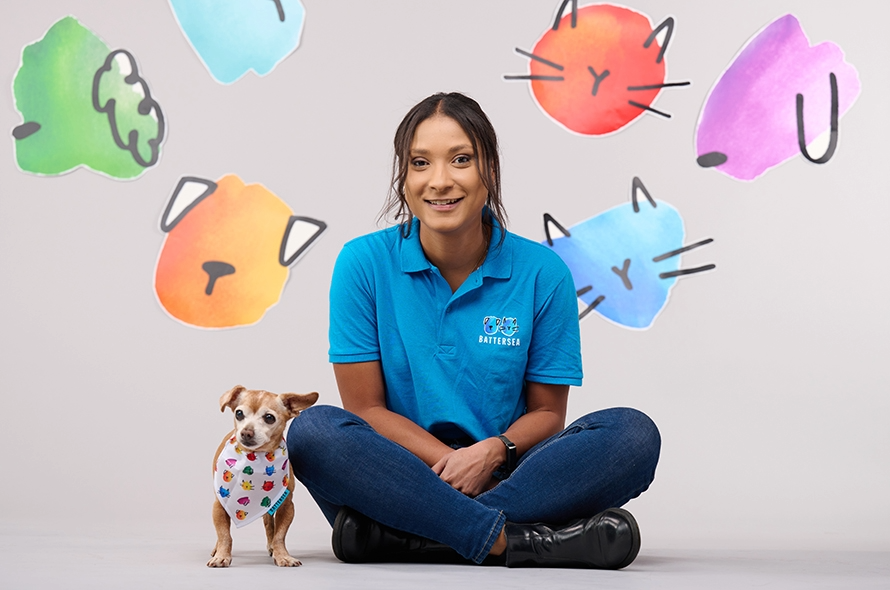 As an individual and as part of the LGBTQ+ and Allies Network, I am proud to fight for representation every day. I believe we all have a responsibility to fight discrimination and prejudice and to stand up for all individuals by creating a workplace culture where everyone feels they can be themselves. To me, Pride at Battersea is a journey, a series of milestones and an aspiration. It means being fierce yet humble, celebrating our achievements without shying away from our shortcomings. There are many more lessons to be learnt, stories to be shared, and voices to be heard.
ABBIE (SHE/HER) AND CADBURY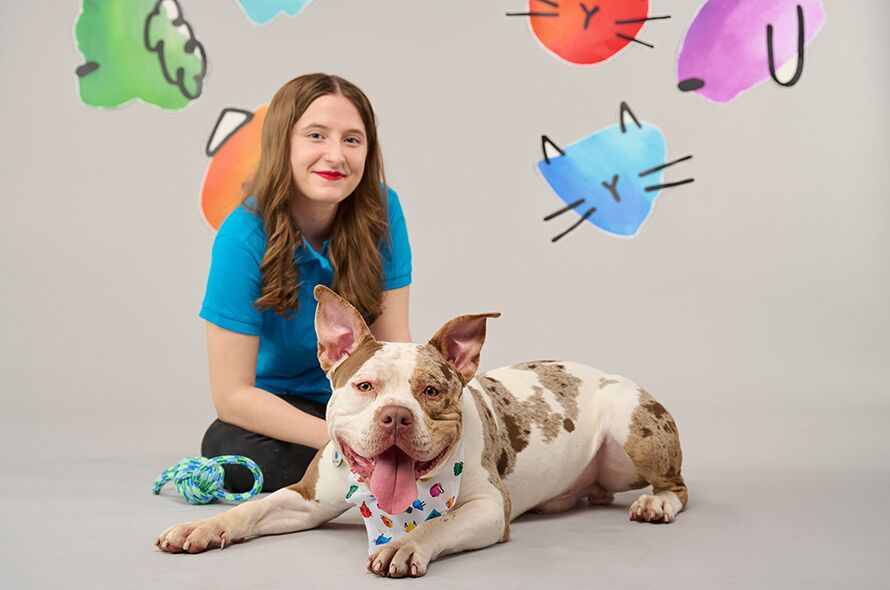 Battersea is the first place I've worked where I've felt comfortable speaking about myself openly as an LGBTQIA+ person. Battersea's approach to Pride is truly authentic and led by the community – something which is very special to see.
BILLIE (THEY/THEM) AND RADCLIFFE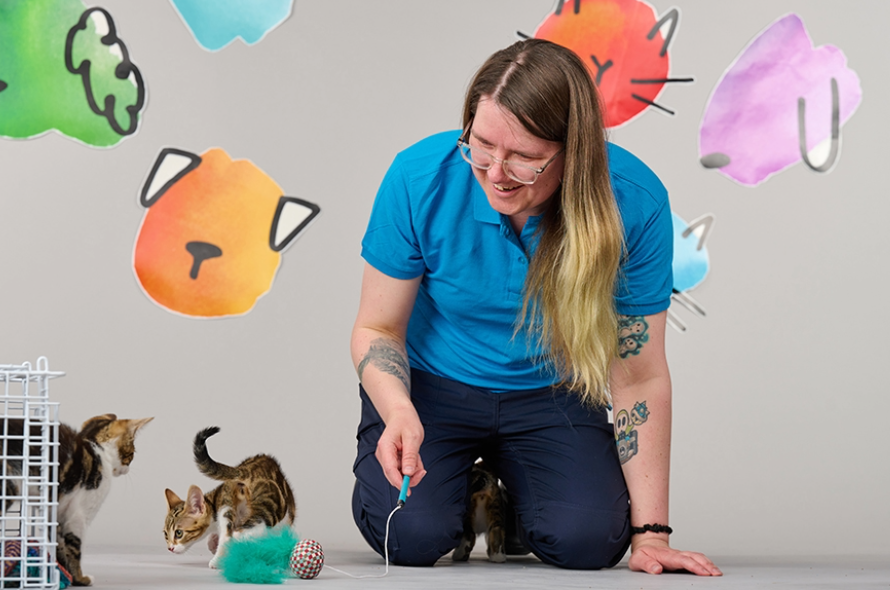 Pride feels especially relevant now as we in the LGBTQ+ community are under constant attack - particularly so in the last few years. That's why I think Pride needs to happen and it needs to happen LOUD. Our elders fought hard to get the rights that we enjoy now, and if we give up in little ways to those that scream out bigotry then we are doing them a disservice. It's only a small thing but something that meant a lot to me prior to transitioning was when I was at the pride parade in 2019. One of our Battersea signs had the trans flag and I had been eyeing it up for ages, eventually managing to trade my sign across to the volunteer holding it. It felt incredible to hold that up proudly before I had officially come out, like it was a joy meant only for me.
EFFY (SHE/HER) AND OLIVER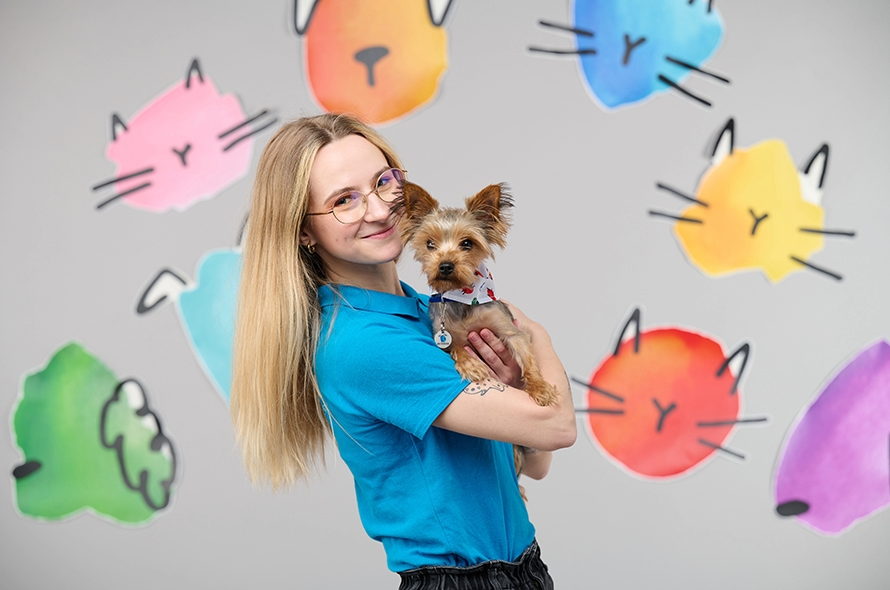 Celebrating Pride at Battersea is really important to me, just like for any other member of LGBTQIA+ community or an Ally. I am proud to work in a place where everyone is encouraged to be who they are, express it openly and not only be accepted, but celebrated. Our network is continuously working on new initiatives and it's wonderful to see so many staff members come together to support each other and to plan celebrations.
HADRIAN (HE/HIM) AND FLORENCE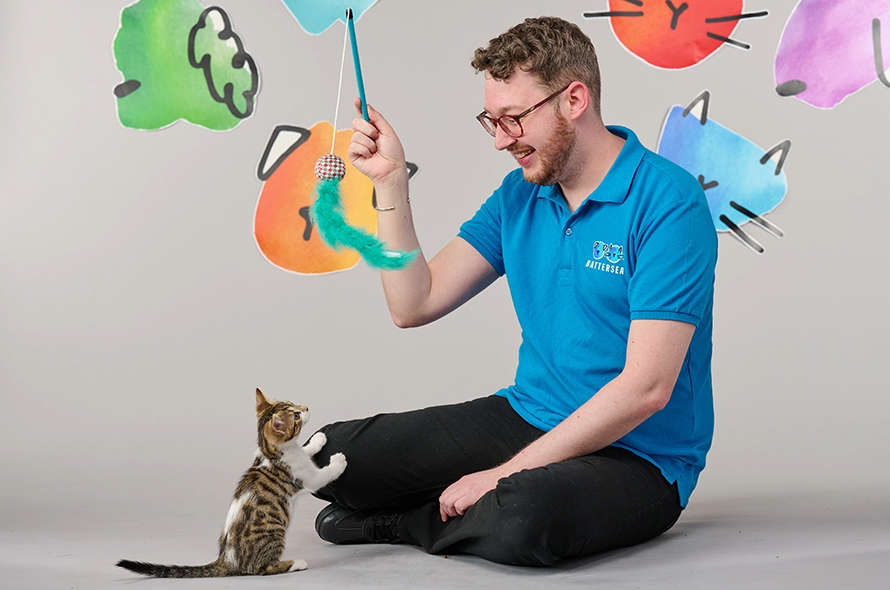 Pride might seem like just a big party, but it means far more than that to many of us. It is representative of the struggles and successes we live and work for daily. It is a moment in time where we can come together publicly and demand better. Pride is a practice we take into the rest of our lives, privately and within our community. It is hard work, made lighter by allies and our community. It is a celebration, yes. It is hopeful and bright. It is beautiful and alive. But its roots are in protest, and it will be necessary for as long as any one of us experiences any small amount of shame.
ZEHRA (SHE/HER) AND AHOY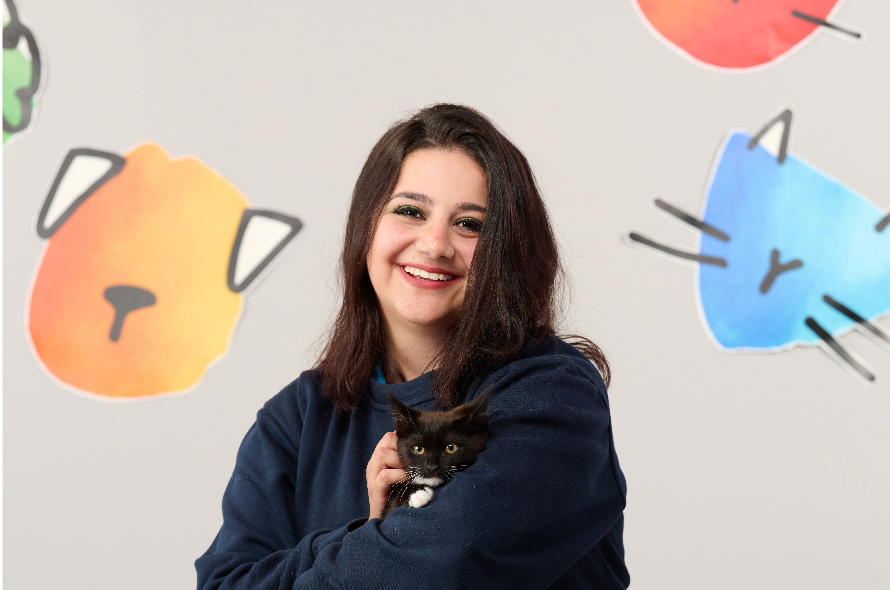 As an ally and someone with friends belonging to the LGBTQ+ community, it's important that we recognise and celebrate them. May we continue to spread love and positivity in our everyday lives. Happy Pride!
GRAEME (HE/HIM) AND RAGU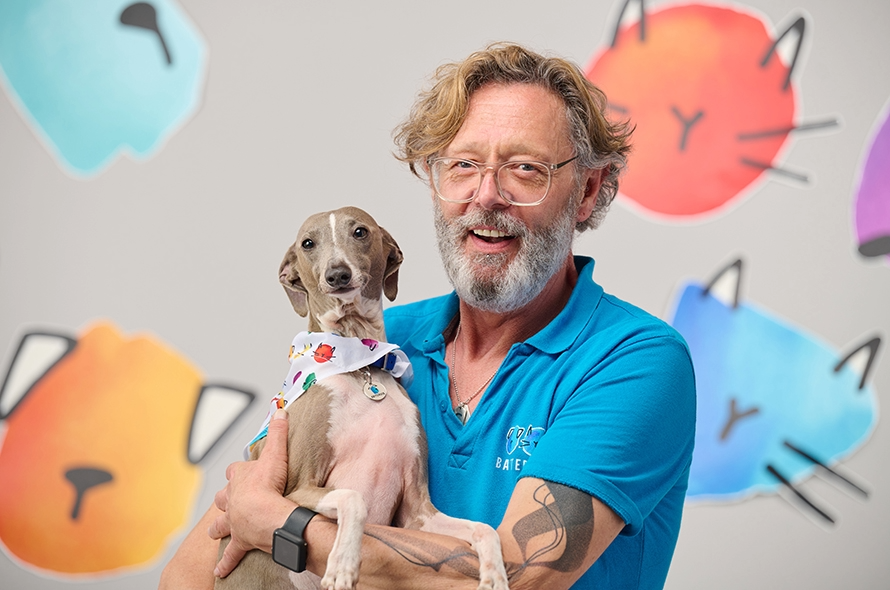 As a proud gay man, I've watched pride grow and grow over the many years I have lived in London and it's a wonderful thing to see. Myself and my colleagues here at Battersea are proud to be part of Pride each year and look forward to taking part in the celebrations. We've come a long way but still have a long way to go. Pride is as important today as it has been for the past 50 years. Happy Pride you fabulous people.
MICHELLE (SHE/HER) AND TUTU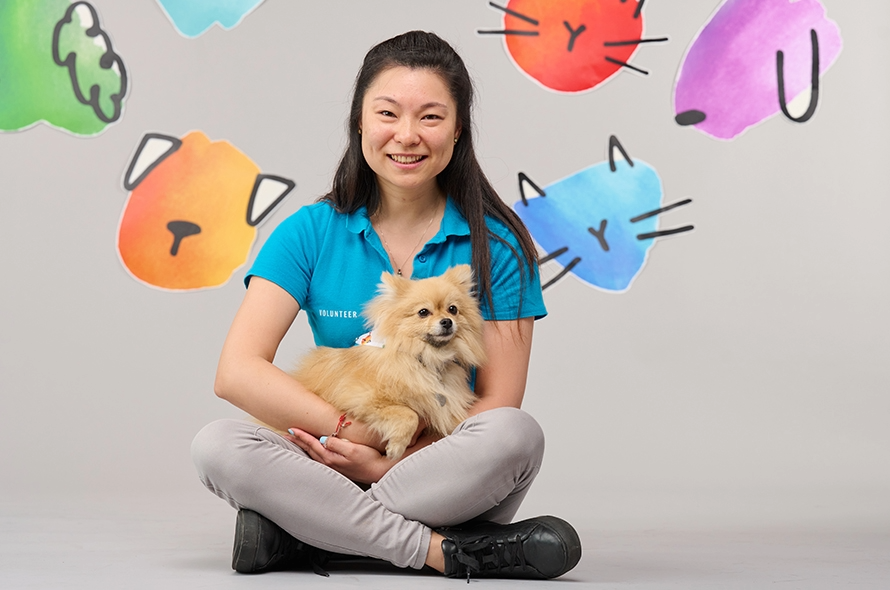 Pride is a celebration of how far we've come, not just in how we've become more open and accepting of our sexuality but the achievement of everyone that has overcome or is still overcoming being more confident in oneself. It is a time to show others who are struggling with themselves, hoping to give them the courage to express themselves however they want. Pride is love on all levels.
JANET (SHE/HER) AND TUTU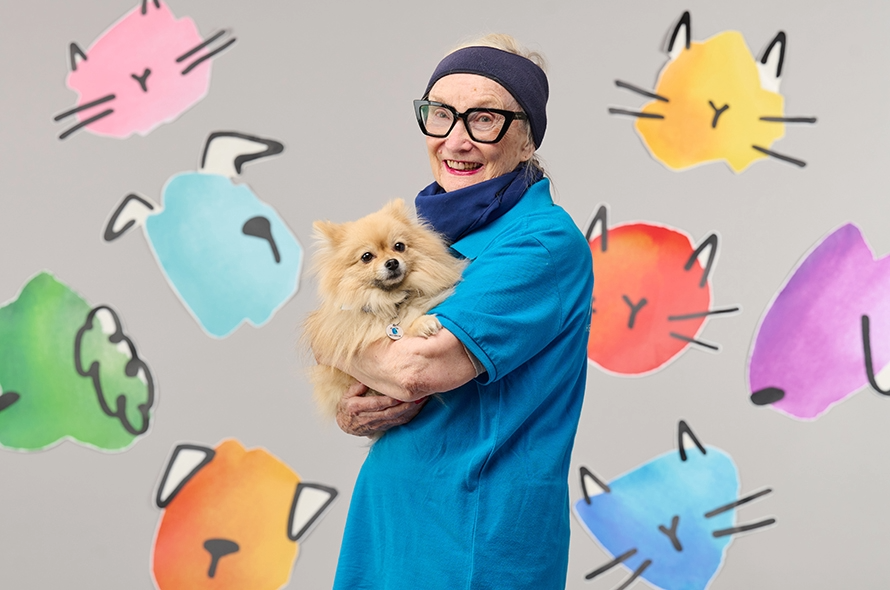 Categories :