There are lots of things our dogs and cats can use, so we're always on the lookout for donations of new or used items. If you're feeling creative there are also lots of things that you can make for our animals.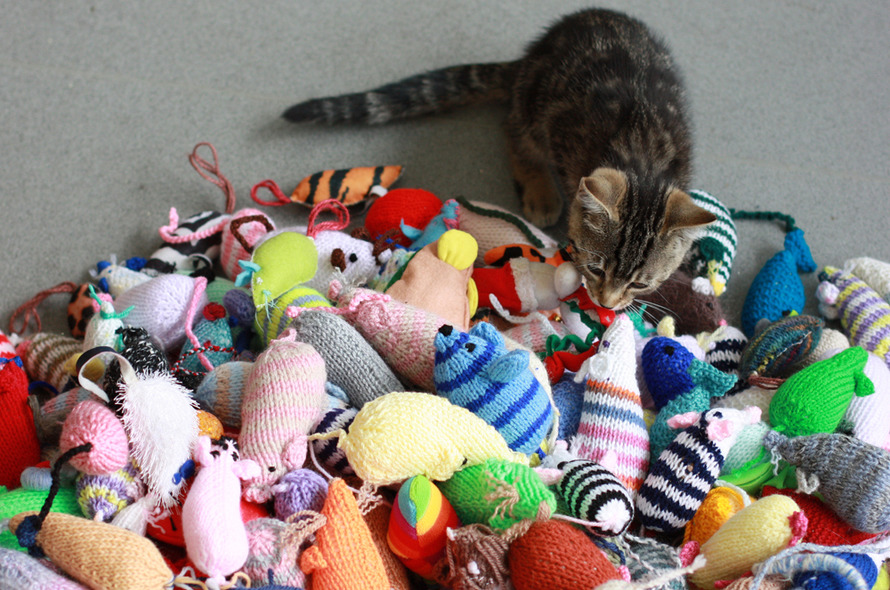 Please remember that there are some items we can't use, so before posting or dropping off your donation, we kindly ask that you check the lists below.
WE ALWAYS NEED
'Vetbed' and other clean/new pet bedding
Plastic or soft material dog and cat beds (no wicker please)
Gencons, head collars, or car harnesses
Dog and cat toys - tough, durable, easily cleanable, and in good condition
Dog coats without hoods (especially waterproof ones)
Food and water bowls (metal preferred)
Raised feeding stands
Food toys, mats, and puzzle feeders
Clean blankets, sheets, and towels
Pet safe plants to aid in on-site sensory garden enrichment (e.g. rosemary, lemon-balm, lavender, and wheatgrass)
Unused astro turf
Puppy pads
Good condition grooming brushes and combs
Cooling coats/mats
Sprinklers, plastic kiddie pools, and interactive water games
Indoor pens / crates
Good condition litter trays (including covered trays)
If you'd like to donate any of these items please post them or take them to one of our three centres.
Thank you, your donation is hugely appreciated by everyone at Battersea.
WE UNFORTUNATELY CANNOT USE
Dog or cat food - we feed all our residents a regular diet of premium food to keep them healthy - changing food can upset their stomachs
Newspapers
Pillows, cushions and duvets
Travel crates and pet carriers
Old computer equipment, as it is not compatible with our computer system
Dirty or soiled items as this costs us money to launder before our animals can use them.
Dog or cat fashion clothing (including knitted jumpers)
Medications of any kind
Leads or collars – we use specific branded ones at Battersea
Fabric muzzles
Poo bags
Footballs, basketballs, baseballs, etc
Pet shampoos, soaps, or perfumes
Water dispensers
Unfortunately we cannot accept the above items but we thank you for thinking of Battersea.
LARGE DONATIONS
For any large in-kind donations (e.g. several boxes or pallets), please contact facilities@battersea.org.uk prior to arranging a delivery or drop-off to ensure we have the required storage space on our site. Thank you for your consideration.
HANDMADE ITEMS
In our 'Made in Battersea' craft series you can learn how to make cheap, easy and enriching homemade toys for dogs and cats, just like our volunteers and staff do at Battersea.
In this episode you can learn how to make a wand toy for your cat, which is a great way to keep your cat entertained as they can play with you or by themselves.
In this episode you can learn how to make a ring ragger toy for your dog, which is great for a tug game with adult dogs or puppies, and all you need is an old jumper and some scissors.
If you would like to knit or crochet blankets or toys for our animals, please keep in mind that large gaps in material can be dangerous as little paws and claws can get stuck. Please look into pet-safe patterns first to ensure your thoughtful donation is fit for purpose.
Check back regularly for more ideas, inspiration and new ways to get creative in support of Battersea. Your donations help us to care for the thousands of animals who come into Battersea every year.