Phoebe was handed in by a warden after being found as a stray. Despite only being a year old, it was clear she had been used for breeding; in fact, we could tell she had only recently given birth. Phoebe was also severely underweight, and our clinic team was really concerned about her. During the medical examination that every animal at Battersea receives, they found that she also had anaemia and missing patches of fur, which she had chewed off due to stress.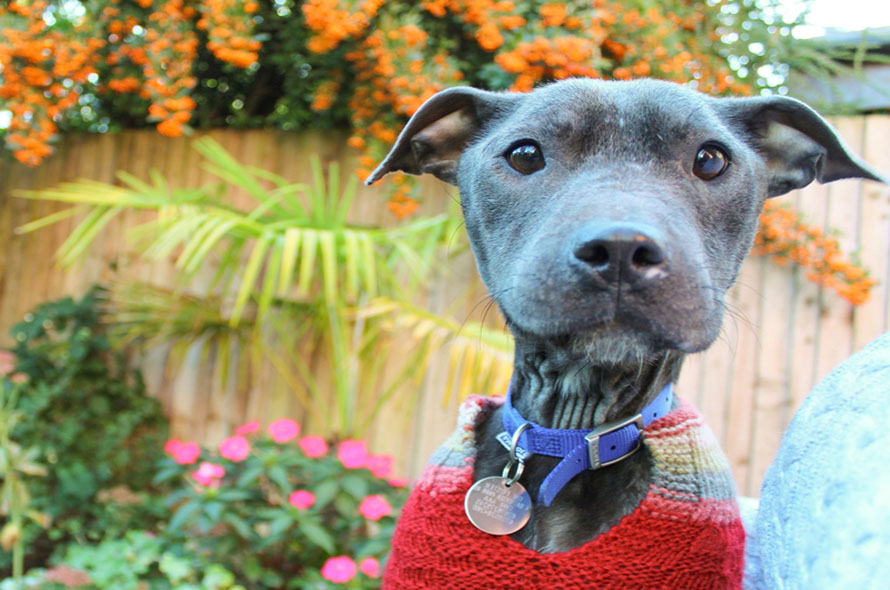 Thankfully, we were able to look after Phoebe and give her all the care and support she needed to help her recover. Phoebe got the full treatment; she received special oatmeal baths for her fur and skin issues, as well as ongoing blood tests to monitor her anaemia. We were so happy to see her weight increase due to her love of food, and her cheeky, friendly personality begin to shine through. She was a big hit with everyone she met at Battersea, and we knew we'd find her a new home very quickly.
After a month of recovery and loving care, Phoebe was well enough for us to rehome her to a wonderful family. Her favourite thing to do now is chase tennis balls in the garden and go on long country walks – she finds cows, sheep and horses fascinating!
YOU CAN HELP DOGS LIKE PHOEBE
By sponsoring a dog kennel at Battersea, you're ensuring that dogs in need have a safe and comfortable environment where they can learn to thrive before heading to their forever homes.
Sign up today
Categories :