Our Grants and Programmes team offers strategic funding and support opportunities to organisations within the animal welfare sector, to advance change, through empowering local partners, so that more dogs and cats can have a better future. We know that by working together with others, we can have greater impact.
Grantee partners are carefully selected through an application process, measured against criteria, including their potential to contribute to our strategic objectives and achieve their intended impact. As a funder, this helps us concentrate our efforts on making the biggest difference we can to the lives of dogs and cats around the world.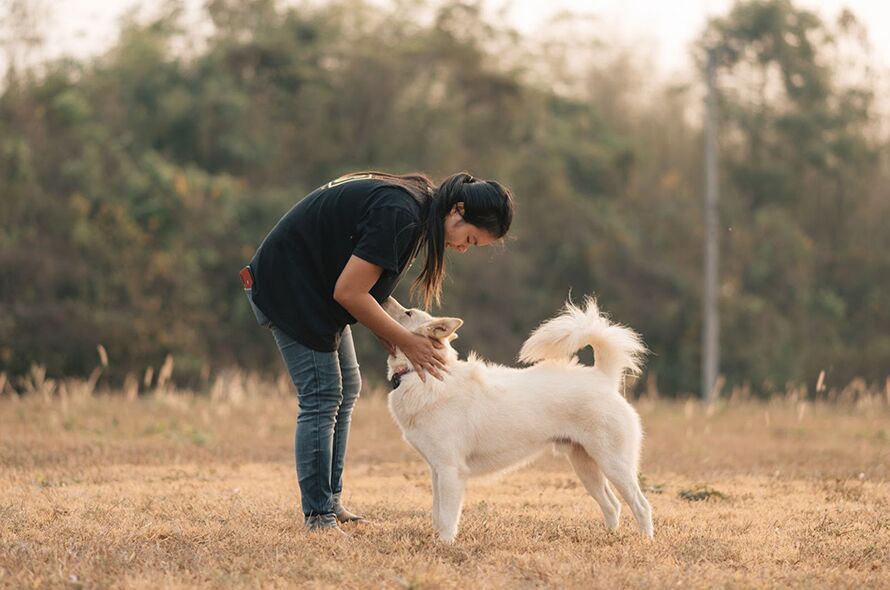 In addition to our grant funding, where appropriate Battersea offers:
Support to grantee partners to reflect on their areas of strength and weakness as part of our organisational assessment process;
Help to connect them with relevant Battersea staff to provide feedback on policies and practices;
Support for them to think through their strategy to increase their influence, impact, and the scale of their work;
Convening of our network of partners, providing a safe space for exchange and learning, and;
To connect them with the world class training offered by the Battersea Academy

Our grants programmes
Find out more information about our Grants Programmes, criteria for application, and how to apply.
After a busy year of grant making, we are not currently receiving any new grant applications for the Country or Global Enabler Programmes. We look forward to reopening our grant programmes in 2024.
Country grants programmes
The aim of this programme is to support organisations in each focus country who collaborate and work strategically together to deliver change for dogs and cats. Our focus countries are currently: United Kingdom, Greece, Cyprus, South Africa, Sri Lanka and Thailand.
Read about the Country Grants Programmes.

Special programmes
Our Special Programmes cover specific areas of funding and are open to all worldwide, including those outside of our focus areas. They include:

Global research programme
The aim of this grants programme is to produce, disseminate and enable the practical application of research that supports the strategic objectives of Global Programmes. This is for applicants based at recognised organisations, think tanks or academic institutions (for example, universities).
Read about the Global Research Programme.

Learning exchange programme
The aim of this grants programme is to advance change by encouraging collaboration and learning globally between rescues, government ministries, municipalities and other organisations that have a stake in dog and cat welfare.
Read about the Learning Exchange Programme.

Global enabler programme
The aim of this programme is to support organisations that work globally or regionally in the companion animal welfare sector, that are essential to building shared knowledge, standardised practice, networks, and infrastructure that drives systemic change for dogs and cats. Global enablers are organisations that strengthen the sector, by providing a service, product, or support to help other organisations have a greater impact for dogs and cats.
Read about the Global Enabler Programme.

Apply for a grants programme
In order to apply for the Country Grants, Global Research and Global Enabler Programmes, you must complete an expression of interest form.
To apply for the Learning Exchange Programme, please complete an application form.
If you require the form in a different format and/or language, please contact the Grants Team at grants@battersea.org.uk.
Read our instructions on how to complete an application form.

Useful information
You will need to register with our Blackbaud Grant Management System in order to apply.
We work collaboratively with our colleagues in the Academy to share knowledge and expertise within the sector to ensure we reach and empower as many organisations as possible and that we're able to offer holistic, impactful grants programmes. You can set up a Battersea Academy online account. Once you have created an account you will be able to sign up for a range of training courses which are free for organisations with an income of less than £5million, and gain access to our library of online rescue resources.
We want to share more about our approach to funding, please read our Funding Strategy.
Find out more about how to navigate our application process.
We are guided by ICAM and recommend you explore ICAM's guidance too.
We aim to be a transparent and accountable grant giver, and so will be publishing our data on 360Giving in 2024.
Diversity, Equity and Inclusion (DEI) is an important aspect of both our grant making and Battersea's work in general. In 2024, we aim to collect and share information related to this.
What we will not fund
Work where there is statutory responsibility to provide funding, although support to government authorities may be necessary where need is demonstrated and funding not available.
Organisations seeking funding to top up on under-priced contracts or retroactive activity.
Work where there is significant public funding available or where reserves level has not been justified within the broader context of the organisation and its reserves policy.
Work where job creation is the primary purpose, rather than the impact on animals.
Scholarships or tuition assistance for undergraduate or postgraduate studies.
Religious organisations for religious purposes.
Party political organisations or election activity, even where animal welfare is a priority of a campaign.

Funding level
We seek to support organisations to diversify their funding and improve their sustainability overtime. Our aim is to fund no more than 1/3 of an organisation's annual expenditure.

Staff salaries
Battersea is committed to paying the living wage and we have committed to paying the Living Wage Foundations rate. We advise applicants to consider paying these rates also. For organisations outside the UK, it is advisable to pay at least the national minimum wage outlined in law, all staff should be officially registered as workers and have access to social protection/social security.
Please note that we set our criteria to help us advance the strategic approach and professionalisation of organisations. Our team is on-hand to talk you through the process and provide advice on proposal development.
Our team can be reached at grants@battersea.org.uk.