GEORGIE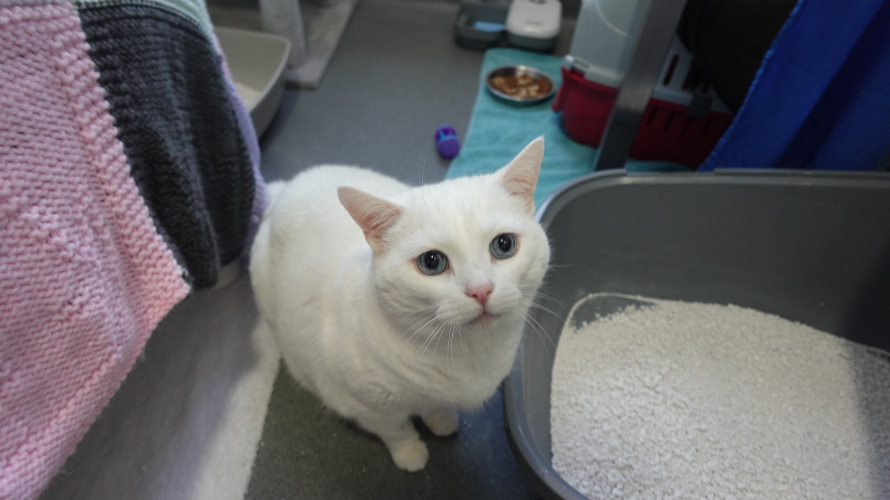 Age

10 years, 5 months

Living with children

Can live with 13-16

Breed

domestic short-hair

Living with dogs

Prefer To Live Alone

Sex

Female

Living with cats

Not To Live With

Size

Ideal home location

Any Location

Centre

Battersea

Reference

404383
More about GEORGIE
Meet our Gorgeous Georgie, This girl is a complete beauty with her piercing baby blue eyes!

Georgie can be a little shy when making new friends , but loves nothing but a fuss and attention once she opens up.

Georgie is a chatterbox and will meow and purr as a love language towards her favourite people

Georgie would need outside access to go on her adventures

If you are interested in giving Georgie the understanding home he is looking for, please contact Battersea London - cat.rehoming@battersea.org.uk or 020 7627 9279.

She is currently living at a foster home so prospective owners would be able to meet her there rather than at our Battersea centre.

Please ensure you have registered online and completed the application form to rehome a cat prior to getting in touch.