PHOEBE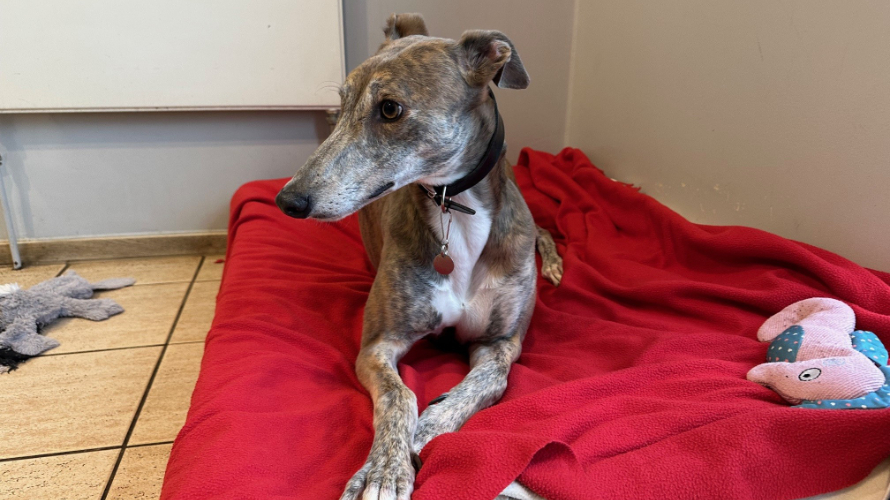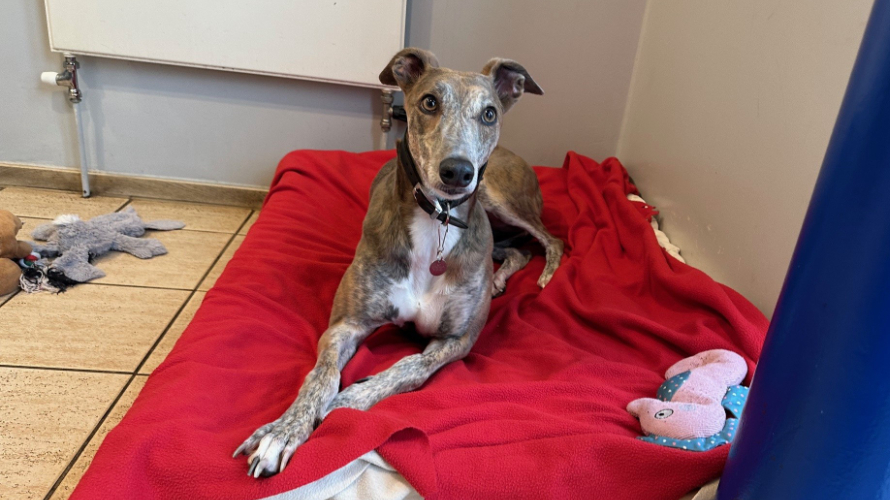 Age

2 years, 10 months

Living with children

Can live with 13-16

Breed

greyhound

Living with dogs

Can Live With

Sex

Female

Living with cats

Not To Live With

Size

Large

Ideal home location

Away From Inner City

Centre

Old Windsor

Reference

403711
More about PHOEBE
Phoebe is a sweet natured dog looking for patient owners that can help her personality shine through. She is a sensitive dog that can find new environments very overwhelming but has recently had her first zoomie run, she will just need time and reassurance to show her bubbly side.

Phoebe is looking for a quiet household away from inner city or urban areas. She will need a private garden as new walking routes will be daunting to start with, her own garden will be a sanctuary for her to begin with.

Phoebe may be able to live with another dog in her new home, another Greyhound to help her settle in and give her confidence would be ideal. Her new owners will need to concentrate on her settling in and growing her confidence. She has shown to be nervous of many dogs but does enjoy steady walking friends that aren't going to pester her on walks.

Phoebe will need to be kept on lead and muzzled when out in public due to her chase drive around wildlife.

Phoebe enjoys her food and makes friends with her favourite treat chicken. Phoebe is going to be worried when she first arrives in her new home and will need kind and patient owners who will allow her confidence to grow at her pace.
She will make such a rewarding companion once given the time and patience for her to come out of her shell.

If you are interested in Phoebe please email bow.rehomers@battersea.org.uk.

If you have not registered yet, please do so on the Battersea website https://www.battersea.org.uk/rehoming before getting in touch. Thank you.