Our dog treats recipes are the perfect way to treat your dog to something special. They contain no more than two ingredients, and are very simple to make!
The dried apple slices are a tasty and low-calorie treat for your dog, while the frozen treats are perfect to keep your dog cool in summer.
These should only be an occasional treat for your dog and should be given to them alongside a well-balanced diet that's appropriate for their age and lifestyle. They're not suitable for dogs with special dietary requirements.
DRIED APPLE SLICES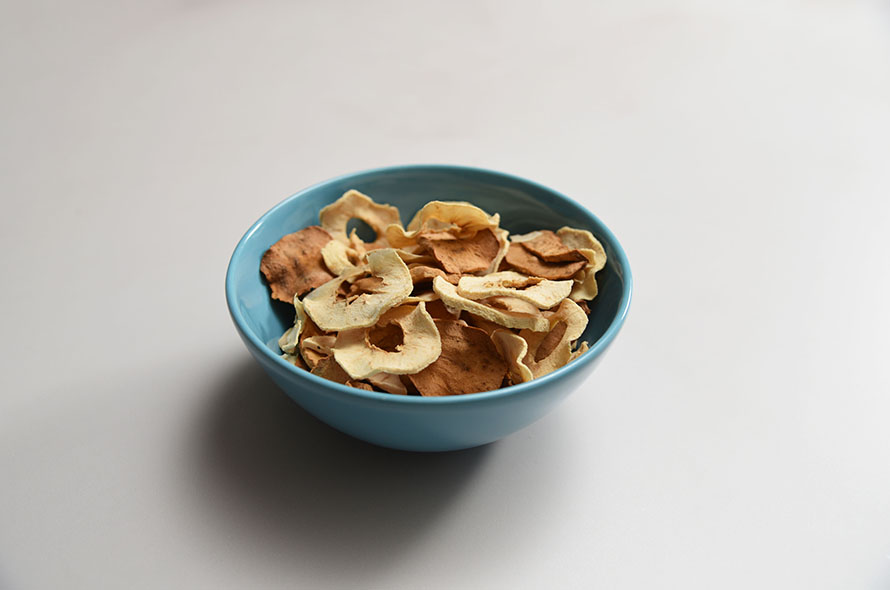 Preheat the oven to 100C fan. Peel an apple and remove the core and seeds as they are toxic to dogs.
Cut the apple into thin slices and bake for 2-4 hours on a baking paper lined oven rack.
Check for dryness and flip the apple slices after an hour. The apple slices are done when they are dry and have shrunk slightly.

Leave to cool before you treat your dog! Fully dried apple slices can be kept in an airtight container in a cool, dry place for a few weeks.
WATERMELON 'ICE-CREAM'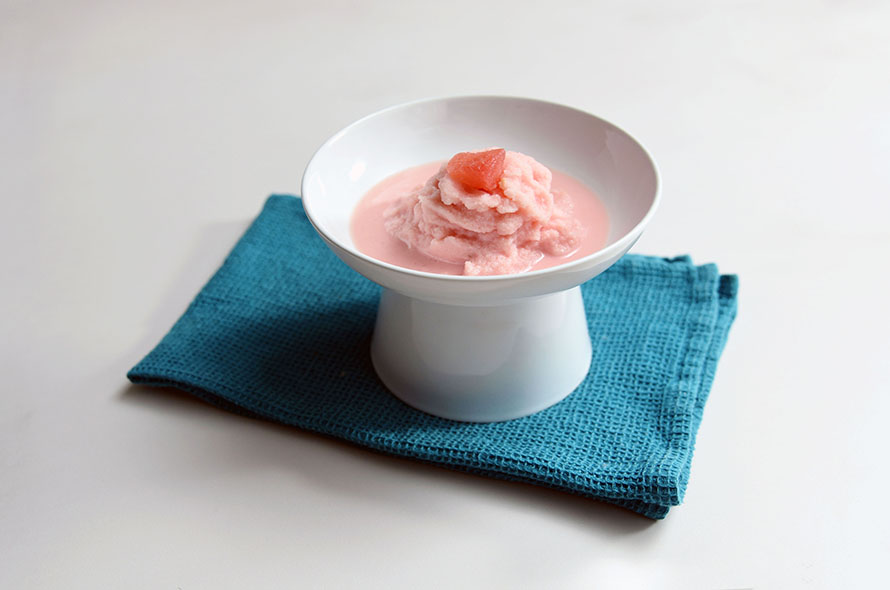 Cut 130g of watermelon into slices, making sure the rind and seeds are removed.
Freeze the watermelon for at least 6 hours or overnight.
Add the frozen watermelon and 60g of plain yoghurt to a food processor and mix until combined. Serve this to your dog before it melts!
FROZEN FRUIT CUBES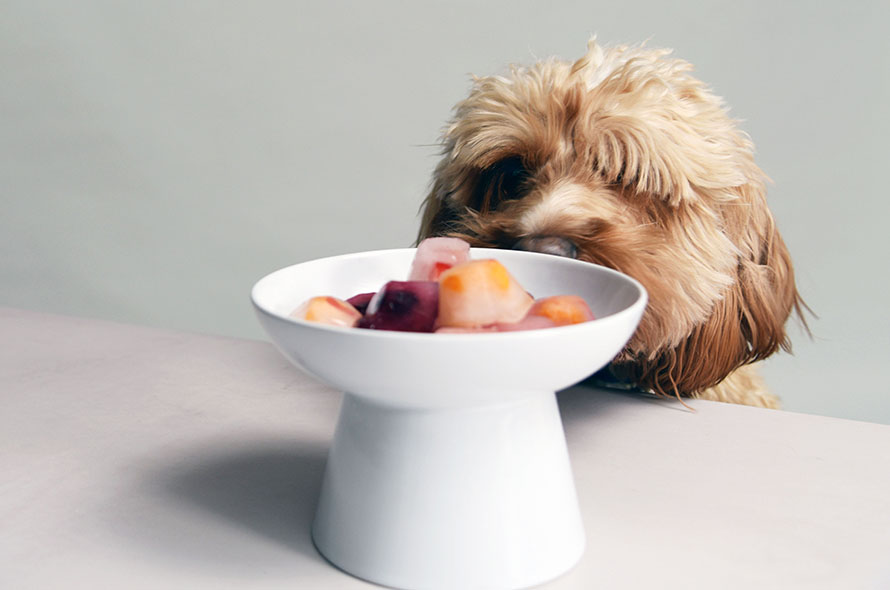 Cut a handful of dog-friendly fruits such as strawberries, blueberries, clementine and pear, removing any leaves, skin, seeds and core as relevant. Cut the fruit into small pieces and add to the ice cube tray.
Top it up with water. Freeze until set, ideally overnight.
The frozen treats can be stored in a freezer for 2-3 months. We recommend giving the treat to your dog outside (in a shaded area if it is a very hot day), in their bowl or on a floor which you can easily clean, so it doesn't melt into any rugs or carpet.
Check out our dog advice for more information on keeping your dog cool in the summer and to learn more about foods which are toxic to dogs.
Was this article helpful?