If you have recently submitted an application to rehome a working cat, but have not heard back please contact animalpartners@battersea.org.uk.
ABOUT WORKING CATS
Some cats are more independent than others and don't do well in a typical family home. At Battersea, these cats are referred to as 'working cats' and are rehomed to homes where they can live in a way that best suits them. Farms, garden centres, stables and rural homes with outbuildings are just some of the places we've already rehomed working cats to.
Battersea's working cats normally require less maintenance than pet cats and generally only need food, water, warm and enclosed shelter, someone to keep an eye on them and a sufficiently large and enriched area for them to explore. They usually prefer to come and go as they please.
WHAT IS OUR MATCHING PROCESS?
We aim to rehome a working cat to you that matches your expectations of what you would like from your working cats. If you are looking for a feral working cat, we would seek to rehome a cat that had little interest in interacting with people. Whereas, if you were interested in having a working cat that wanted to have some friendly interaction with people, we would ensure we rehomed you a cat that has previously showed interest in people.
HOW MUCH DOES A WORKING CAT COST?
Our rehoming fee is £65 per outlet.
We accept cash or debit/credit card as payment (we are unable to accept cheques).
Included in this fee are initial vaccinations, flea and worming treatment, neutering and all of this to help your cat settle in:
Three food bowls and a water bowl
An initial supply of food
A litter tray
An initial supply of cat litter
Blankets, towels and toys
An insulated cat bed (Mr Snugs)
A cat carrier, which will be used to transport them to their new home (and other hiding options such as cardboard boxes if needed).
A member of the Battersea team will call you to take payment 24-48 hours after you've taken your cat.
Although the fee doesn't cover the cost of the treatment and care your cat will have received at Battersea, it does go a long way towards helping the animals who are still here.
WHAT DO OWNERS NEED TO PROVIDE?
A secure, enclosed sheltered area for the cat. Suitable areas must be dry, warm and give the cat privacy, examples include a barn, stable or large shed area. We do not use crates when settling in our working cats.
At least half an acre of personal territory, including plenty of vegetation to provide an enriched environment.
A twice daily supply of food and water for adult cats (more regular feeds for kittens). To encourage them to stay in the area, it is vital to keep feeding them.
HOW DOES BATTERSEA DECIDE IF A CAT IS SUITED TO LIVING IN A WORKING HOME?
When a cat arrives at Battersea, staff gather as much information as possible about their history and behaviours. The cat is then put on a tailored stress management plan in order to give them the best chance to settle. Staff will carefully monitor how well the cat copes with cattery life as they settle, as well as how they behave around people.
If a cat has previously been known to enjoy the company of people but isn't coping well in the cattery environment, they will be placed in a foster home. If there's no history of the cat wanting to interact with people, or they don't respond to continued efforts to help them settle, it's highly likely that they're better suited to a working home environment.
The decision to place cats in a working cat home is made on a case-by-case basis, in consultation with a Battersea vet.
If you think you can provide a home for one our working cats, please complete an application form.
Meet George
George came into our care as he was very conflicted with his interactions around people. After careful consideration, our team decided that George would struggle living in a home as a pet cat, as there would be the expectation that he would enjoy being stroked. We were able to find George the perfect working home in Surrey, where he is well-loved, and even has his own cosy cat shed.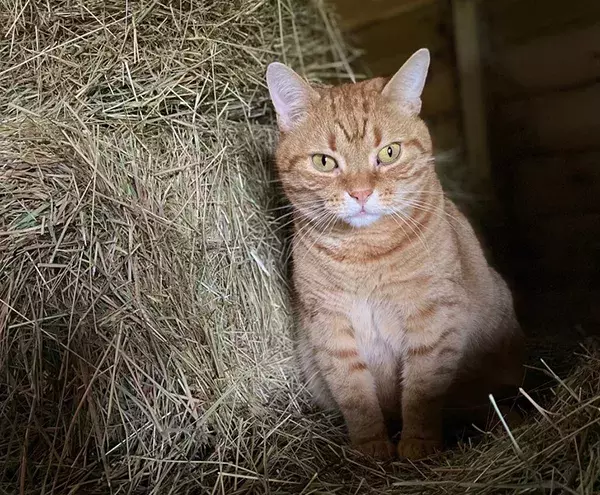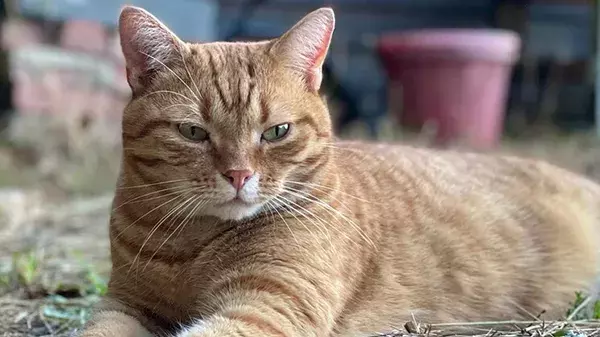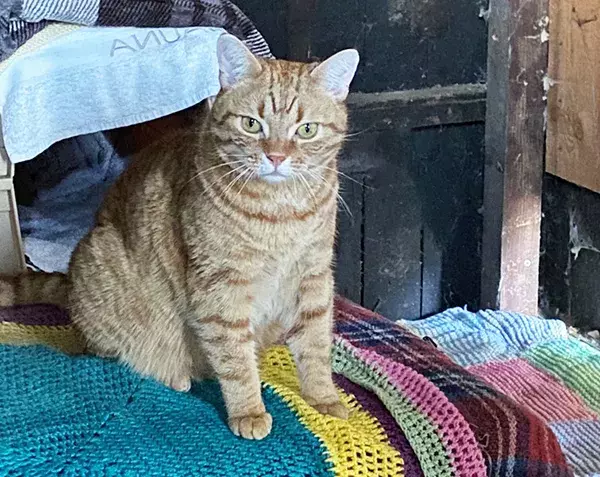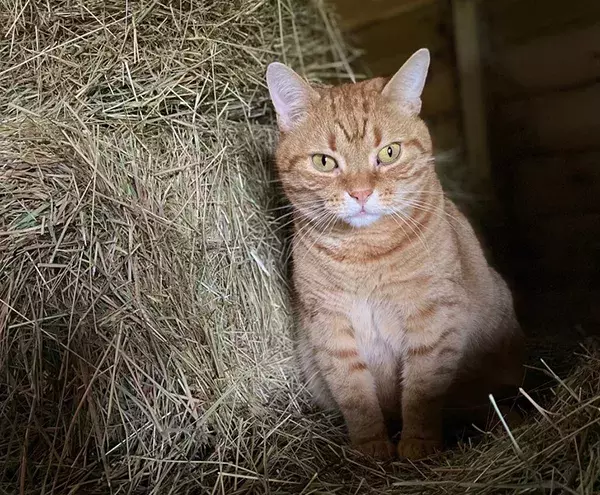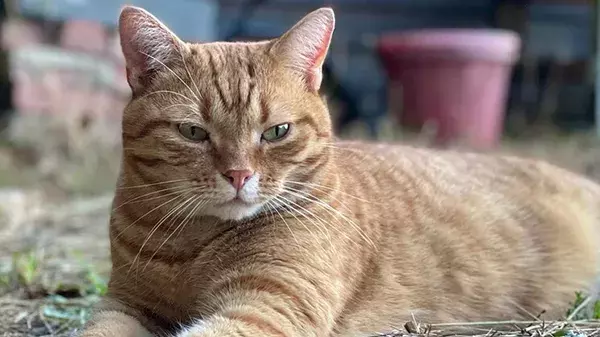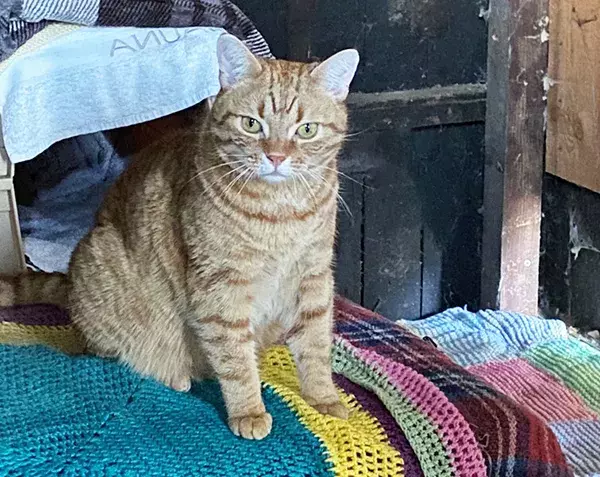 Meet Cali
Through no fault of her own, Cali found herself in our care twice. Based on her history, our expert teams decided that placing her in a home where she would have the freedom to choose to interact with people on her own terms would be the best option. A wonderful home became available that was looking for a stable cat to keep their horses Tully and Oscar company. As soon as she arrived, Cali settled in and her new owners fell in love instantly.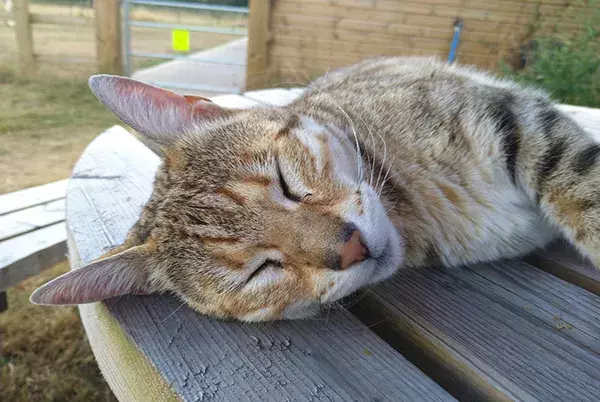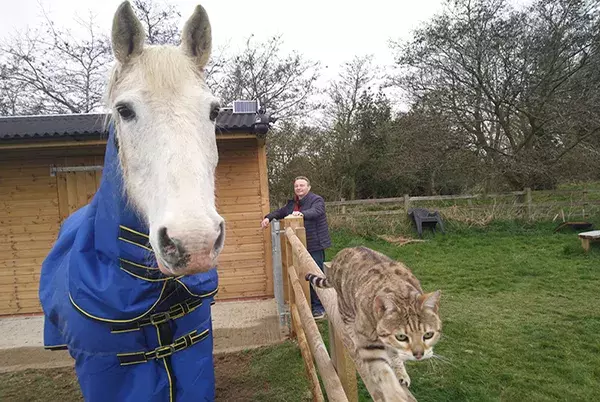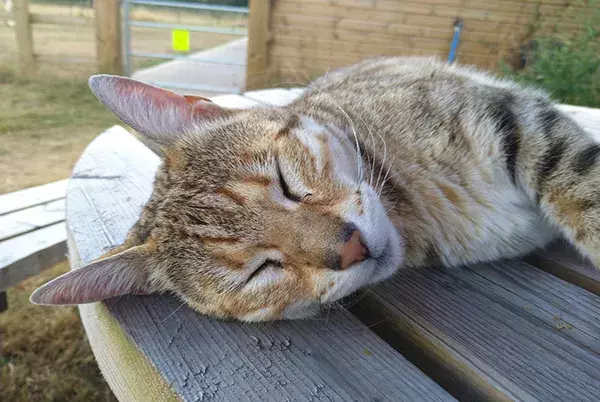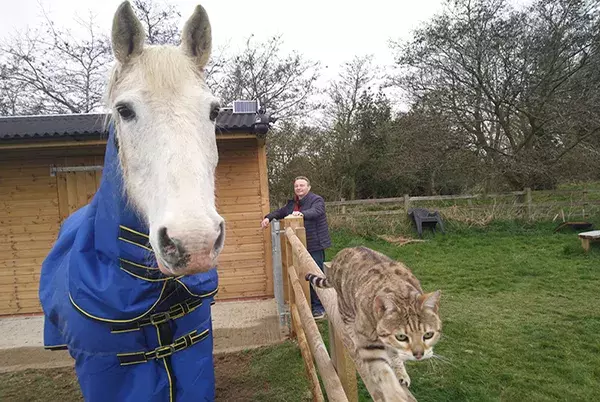 What they did next
Get an inside look into the exciting lives of ex-Battersea cats who have gone on to become working cats.