Raising money using an online platform like JustGiving is one of the fastest ways to kick start your fundraising. Below are some of our top tips on how to make the most of your online giving page.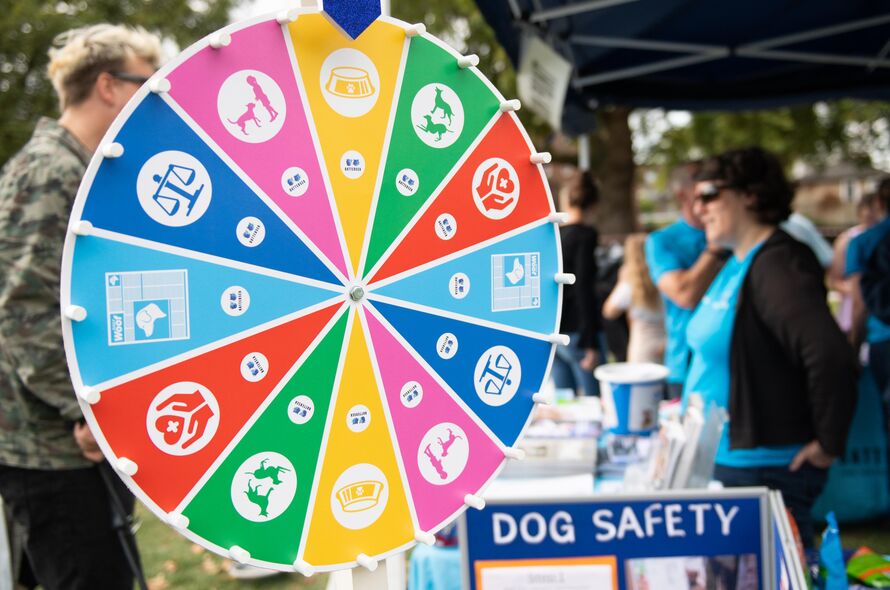 Ready to get started?
Kick off your fundraising journey by creating your JustGiving page
Set up your page
1. SET UP A FUNDRAISING PAGE
We're so grateful you've chosen to fundraise for Battersea – the money you raise will help us care for the 5,000 dogs and cats that come through our gates each year.
Get your fundraising journey started by setting up your JustGiving page. Don't forget to add why you're fundraising and what activity you're doing!
2. UPLOAD PHOTOS OR ADD A VIDEO
Personalise your page by adding a photo or video of you or your four-legged friend – let the photo do the talking! Once you've completed your fundraising activity, you could add another photo in your update to help boost donations.
3. SET YOUR TARGET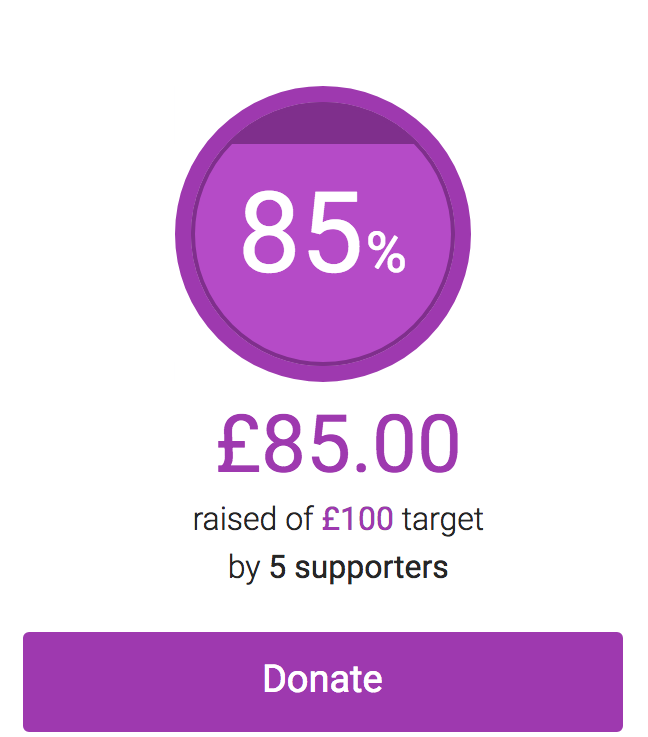 Pages with a fundraising target raise on average 45% more than those without. Let your supporters know how much you're aiming to raise – it may just encourage them to give that little bit more to help reach your target!
There's also no denying how satisfying it'll be when you hit that 100% mark!
4. SHOW PEOPLE WHAT THEIR SUPPORT WILL DO
People love to know the impact of their giving so let them know them exactly how their donation will help. Below are just a few examples of how your supporters' money could be used:
£25
could pay for a cat essentials bundle which includes an igloo, bowls and a litter tray.
£45
could pay for a dog essentials bundle which includes a cosy bed and food bowl for a small dog.
£85
could pay for an enrichment bundle for a small dog including items such as toys, treats, blankets and a relaxing plugin diffuser.
£300
could pay for a bundle to care for a mum and her puppy's including items such as puppy pads, a puppy Kong, scales and puppy teether toys.
5. SHARE, SHARE AND SHARE
Share your fundraising page on social media and via email to reach more people and raise more money! Promote your fundraising page on Facebook, Instagram, LinkedIn or Twitter! Don't forget to share the link, let people know why Battersea is important to you, and tag friends, family and colleagues to get involved.
6. THANK PEOPLE
Saying thank you is really important and there are plenty of ways you can acknowledge the people who have donated to your page. Why not update your fundraising page with a thank you message and photo, or email people who have supported you to express your gratitude? Alternatively, you could upload an Instagram post or story, or write a Facebook status, to let people know how your fundraising went, what their support has meant to you and what a difference it will make to Battersea!
NEED HELP?
We are here to support your fundraising, your way. If you have any questions or would simply like to chat about your idea, you can call our Supporter Services team on 0300 323 1216 or email doyourownthing@battersea.org.uk.