Caring for your pet when you're gone with our Forever Loved Service
Our Forever Loved Service gives you peace of mind that your pet will be loved and cared for by Battersea if you pass away before they do.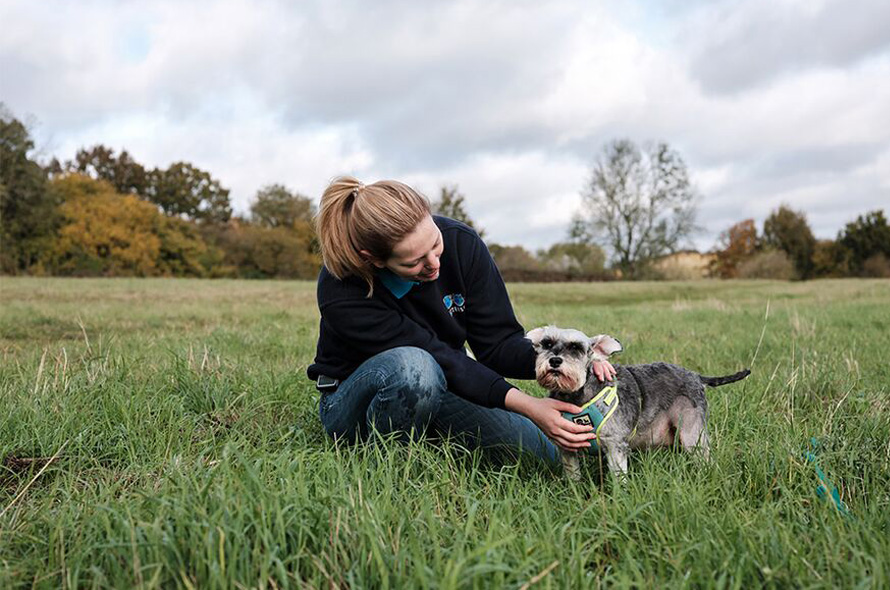 Our Forever Loved card is a free service giving you peace of mind that, should the worst happen, Battersea will be there to care for and rehome your pets, ensuring them the happy, loving future they deserve.
Rest Assured
Here at Battersea, we are very proud of our intake policy; we take in any dog or cat regardless of age, breed, or temperament, so you can rest assured that your pet would be very welcome at Battersea. We place no time limit on how long an animal can stay with us, and while we're finding your pet a loving new home, they'll be given plenty of love, care, and attention from our dedicated team.
If brought to Battersea, we will do all we can to make sure that your pet is happy and healthy - including a check over from our vets – before starting the search for their new home. All potential new owners will be thoroughly interviewed and assessed and are required to come to Battersea for a supervised intro to be absolutely sure that they are the best match for your pet. If all goes well, your pet would soon be settling into their loving new home. Learn more about our work at Battersea to make sure it's the right home for your dog or cat.

So Simple
And it's so simple. Just complete our application form and leave instructions in your will stating that you would like Battersea Dogs & Cats Home to find your dogs or cats loving new homes. We will send a special engraved tag for your pet to wear and a Forever Loved card for you to keep safe.

Forever Loved Sevice FAQs
If you are making plans for your dog or cat, we understand that you're likely to have questions about our Forever Loved service. Visit our FAQs page for answers to some of the most common questions we get asked.
If you have any other questions, please contact the Special Gifts team on 020 7627 9300 or specialgifts@battersea.org.uk.
You may also be interested in