Physiotherapy is a fantastic way to help improve your pets quality of life. Benefits of physiotherapy for dogs and cats can include reducing pain, maintaining and improving joint range of movement and muscle mass and maintaining or improving overall mobility.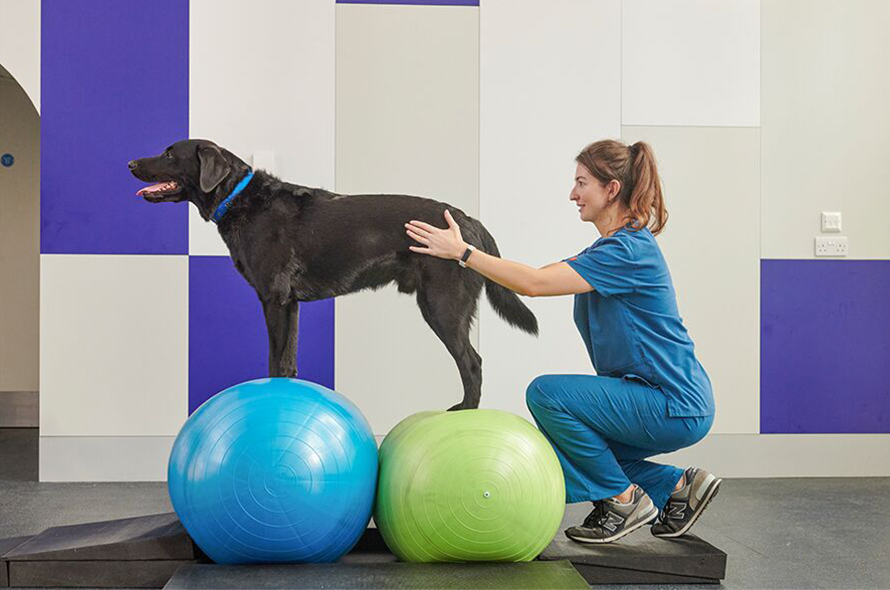 Physiotherapy for our animals, and yours
Expert care exists at the very heart of Battersea. We're committed to always going the extra mile to ensure dogs and cats are happy and healthy.
That's why our physiotherapy facilities are not just for the animals that find themselves at our centres; we also offer sessions for owners who want or need extra support for their dog or cat.
With multiple benefits including pain relief and relaxation, physiotherapy is a great way to care for your pet.

What to expect at a physiotherapy session
Our qualified physiotherapist will thoroughly examine your pet by assessing their gait, their range of joint movement and assessing their muscles. After their assessment, a treatment plan will be created for your pet which may include on-site treatments as well as a home exercise plan.
If your pet is receiving a combination of therapies, such as hydrotherapy, our physiotherapist will discuss your pets treatment plan with their other therapist. This will ensure that all treatments complement one another to provide the best outcome for your pet.
Prior to your appointment, a veterinary consent form must be completed by your vet and sent over along with your pet's' full medical history. Once we have reviewed the information we will then be in touch to discuss your pet's' requirements and book in your appointment.

Conditions that may benefit from physiotherapy:
Pre-habilitation to prepare your pet for orthopaedic surgery
Post orthopaedic surgery
Arthritis management
Spinal conditions
Muscle weakness
Ligament and tendon muscle sprains and strains
Maintaining and increasing muscle mass for working or agility dogs

Physiotherapy facilities at Battersea
We will aim to ensure that physiotherapy is as positive an experience as possible for your pet. For cats, we will use a smaller treatment room, to ensure that they feel settled and comfortable for their session.
Dog sessions will typically take place in our larger treatment room, in order to facilitate their gait checks and exercise plans. Prior to commencing any treatment, we will always provide the dogs a chance to explore and familiarise themselves with the area.

Equipment
We have a range of different equipment available for use in our sessions and the physiotherapist will select this based on the treatment needs and goals of your pet.
Different equipment may be used to help encourage use of certain limbs, increase muscle mass, provide support or to help provide sensory stimulation for patients recovering from spinal injuries.
Any equipment used will always depend on the condition that we are treating as well as your pet's tolerance to this.

Electrotherapies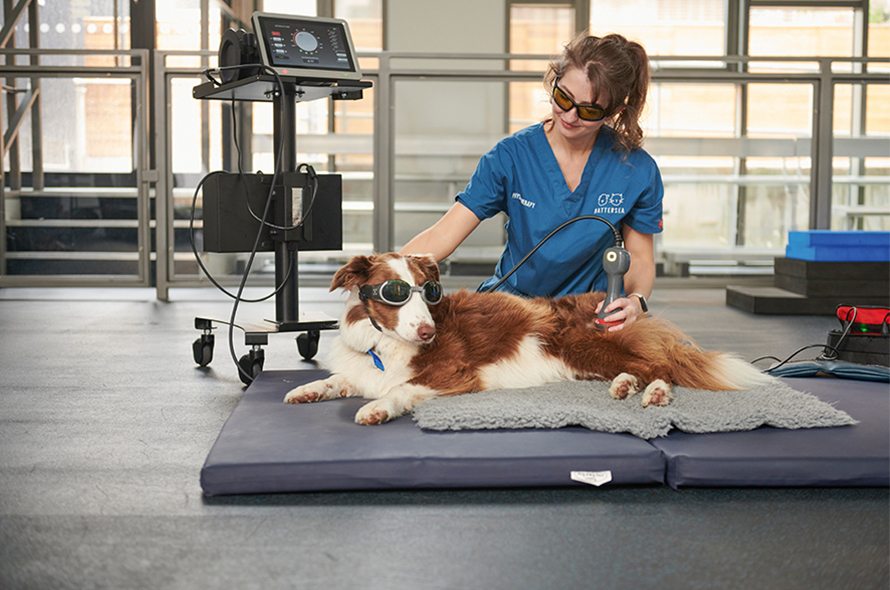 Class IV laser
Laser therapy is a non-invasive form of treatment using light wavelengths to help generate tissue healing. Laser therapy is used to reduce inflammation, reduce both acute and chronic pain, and to speed up the tissue healing process.
The physiotherapist will assess if your pet would benefit from laser therapy and include this in your pet's treatment plan where appropriate. The amount of laser sessions your pet requires will depend on their reason for treatment. For chronic pain, often, a loading dose of 2 treatments per week will be required, which we then aim to reduce to less frequent maintenance sessions. Laser therapy is generally well tolerated by most animals as we can use a 'hands off' approach if needed.

Pulsed Electro Magnetic Field Therapy (PEMF)
PEMF therapy uses different electromagnetic fields to target specific tissue cells. It can help to repair damaged tissues by reducing inflammation, improving circulation and providing pain relief by accelerating the body's cellular reactions. Cells in the body are controlled by differing electrical charges and we can alter the frequency of the therapy dependant on which cells we are trying to target. This is also a non-invasive treatment type which many pets actually find relaxing.

Physiotherapy sessions
Initial consultation - £75 (1hr – 1hr 30 mins)
Follow-up session - £60 (45mins – 1hr)

How to book
To enquire about physiotherapy for your pet, please contact physiotherapy@battersea.org.uk.
Please be aware that as part of the booking process we will require confirmation from your vet that it is safe and advisable for your pet to take part in a session before we can confirm your booking.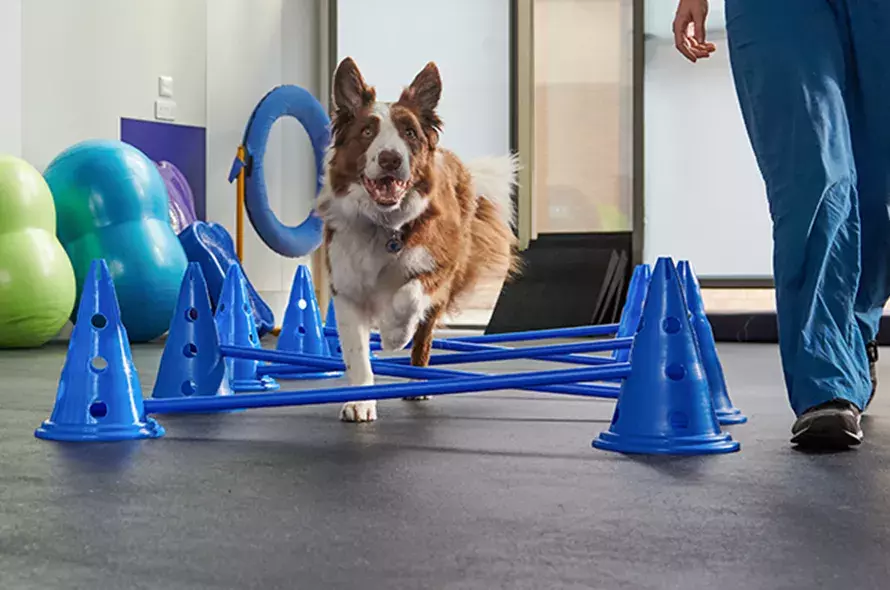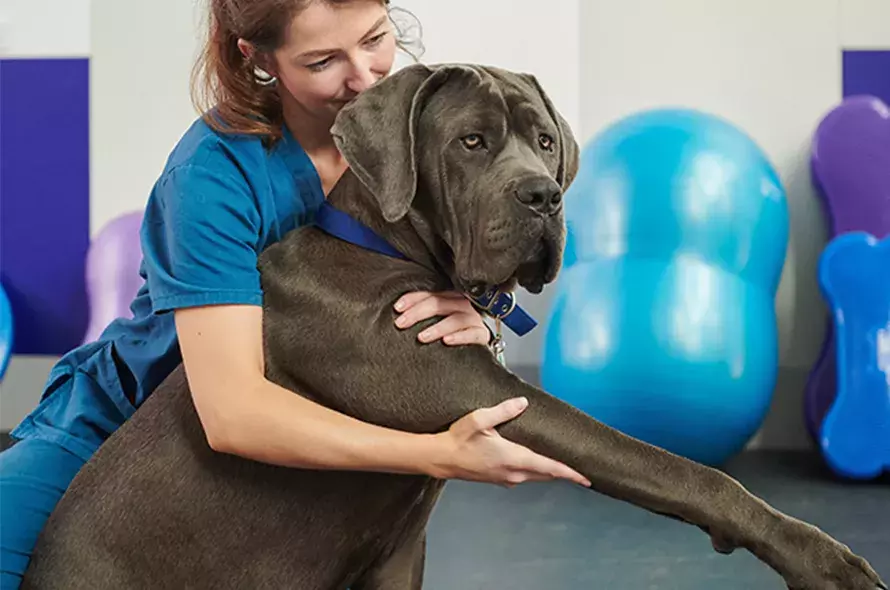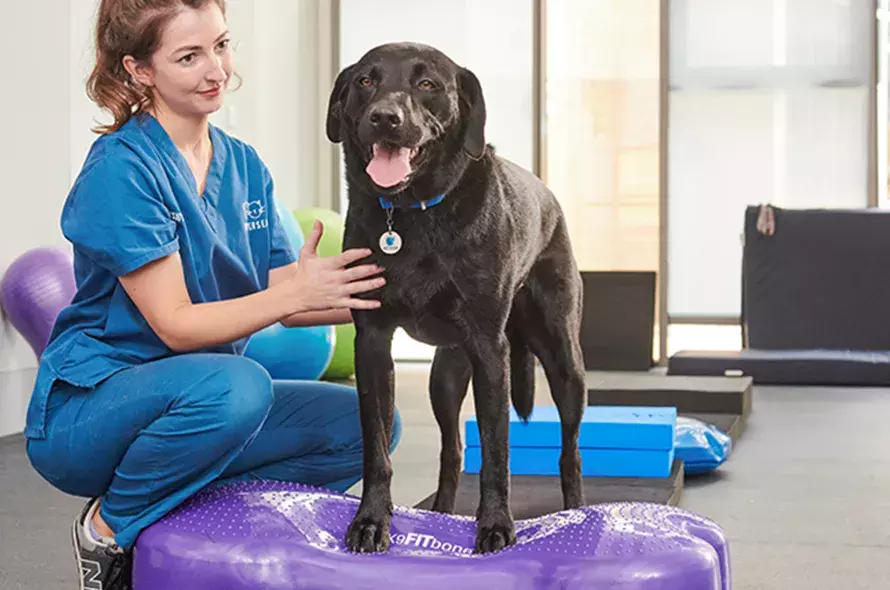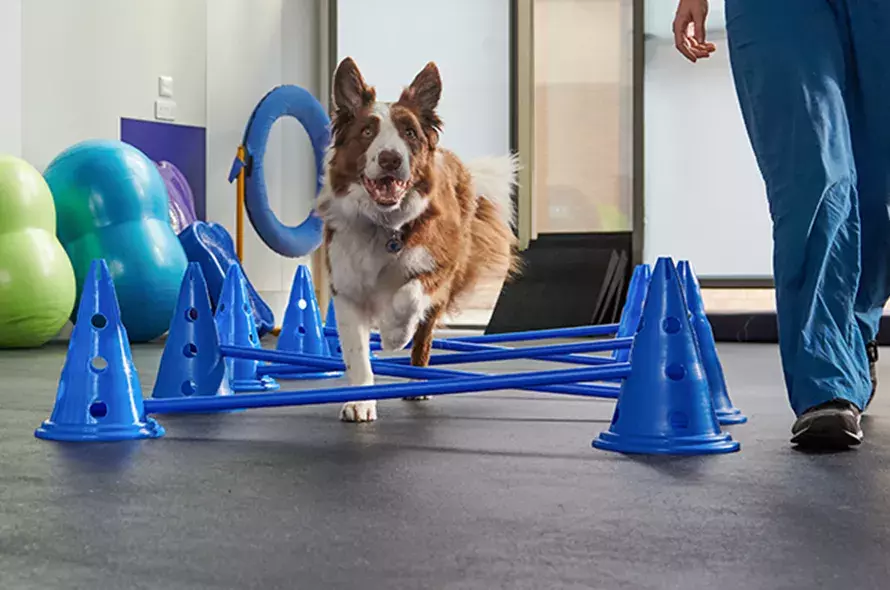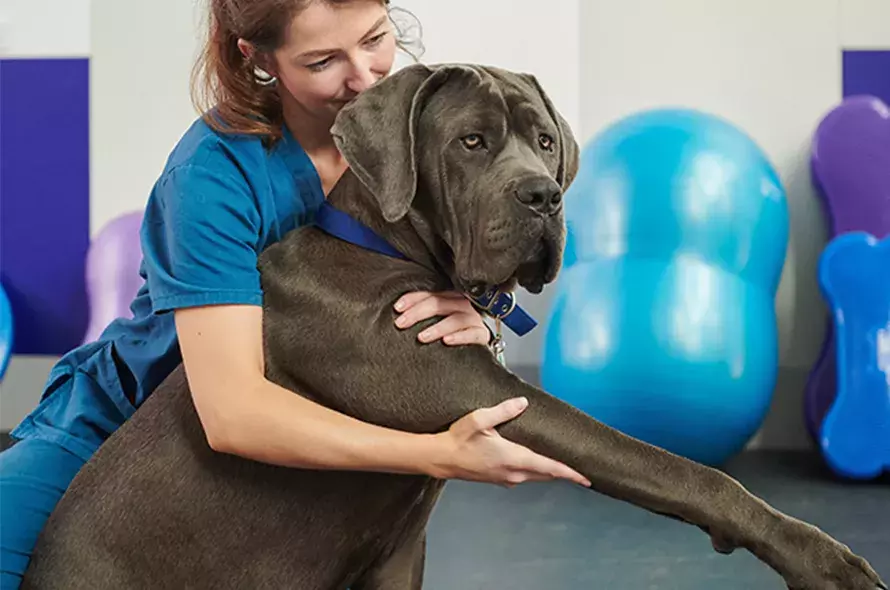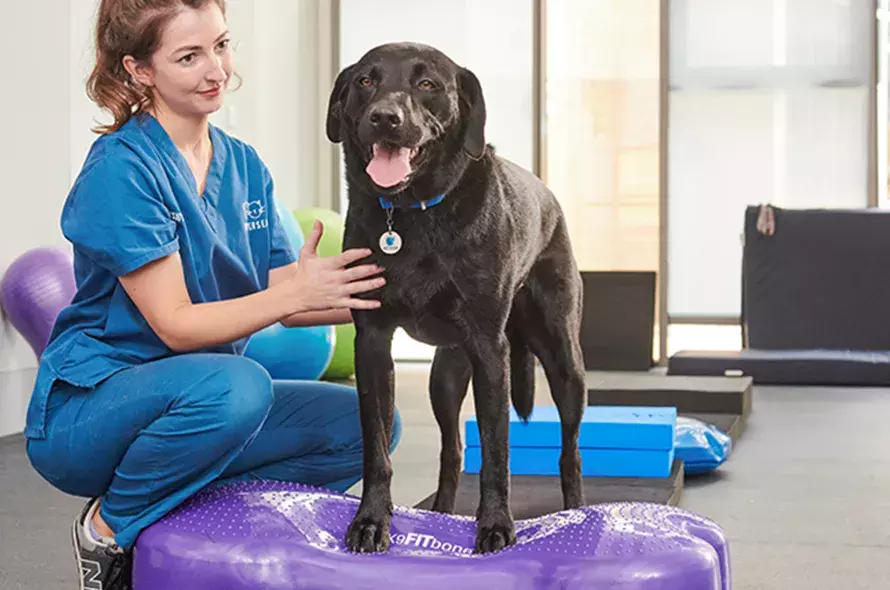 Physiotherapy FAQs
Yes, we require all owners to at least have confirmation from their vet that physiotherapy is safe and suitable for their pet. This is so that our team is made aware of any relevant conditions, and to give our physiotherapists the specifics of any injuries or ailments that they are looking to support the treatment of. As part of the booking process we will provide you with a form for your vet to complete which will gather all the necessary information.
It is worth checking your insurance policy details and speaking to your insurer as it will depend on your policy. This kind of treatment may come under complementary therapies. Where you are covered by your policy. We will still require you to pay for your session in advance.
Please notify us as soon as possible if you are unable to attend your appointment. We do reserve the right to still charge for missed appointments if we do not receive at least 48 hours notice.
Please use the entrance on 4 Battersea Park Road for Tealby's Café. This is the entrance on the left of the bridge as you are looking at our centre from the road. Once through the black gates, follow the signs to reception where someone will be able to direct you to the physiotherapy centre.
Yes, we have a dedicated parking space onsite which is free to use for the duration of your dog's hydrotherapy session when requested in advance at time of booking.