APPLE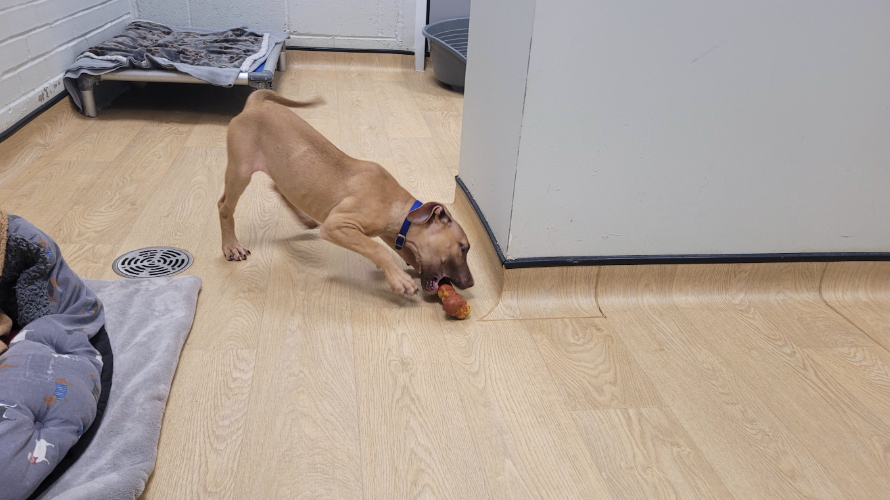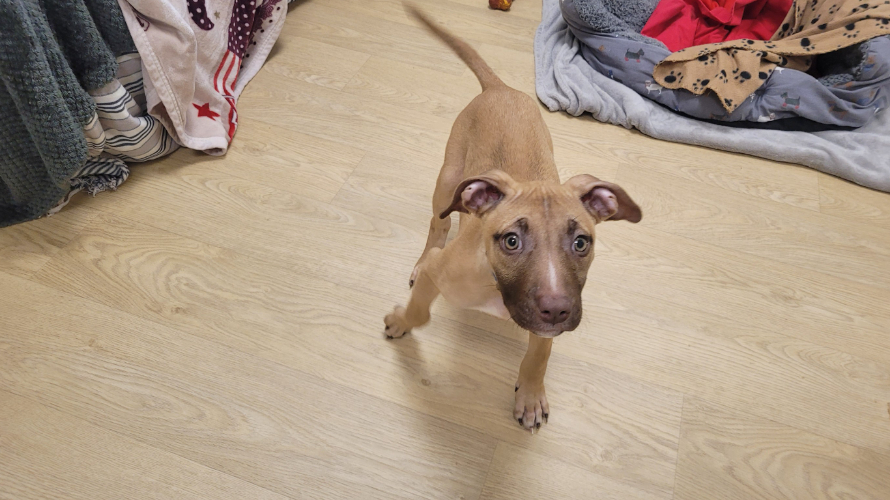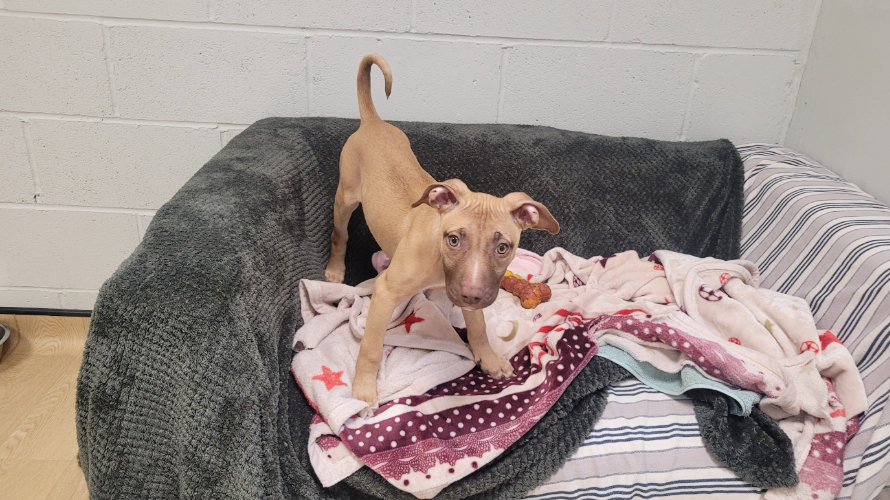 Age

4 months

Living with children

Can live with 13-16

Breed

presa canario

Living with dogs

Can Live With

Sex

Female

Living with cats

Possibly Live With

Size

Small

Ideal home location

Any Location

Centre

Battersea

Reference

405075
More about APPLE
Meet Apple

Apple came came in to Battersea with her 8 litter mates.

She is a mixed breed, and we feel she may have Presa Canario with a bull breed, so we feel she will grow to be a large dog. We would advise that new owners research this breed as well as bull breed traits prior to enquiring to ensure you feel you are able to provide the training apple will need.

She has been in a foster home, but at the moment she is sadly back in the kennels, so she is looking for a permanent home where she can grow and have the training a puppy needs.

Apple can live with another dog ideally a male who is used to sharing his home with a dog and will be able to cope with the energy a puppy has.

She will be best to live in a home with teenagers who will be keen to help with all the training she will need.

If you feel you are ready for a pup, please contact our rehoming team in London at rehoming@battersea.org.uk providing an overview of your previous experience with dogs, current set up.

If you have not registered yet, please do so on the Battersea website https://www.battersea.org.uk/rehoming be
New owners should have experience with Bull breeds or be willing to do an in depth research of the breed type and also to have the confidence to handle a larger dog.

Please note due to the volume of enquires we will receive, we will only respond to homes that we feel best fit this pup's needs.