Whatever you are thinking of doing to raise money for our dogs and cats, here are 10 top tips for planning a fundraising event to get you started.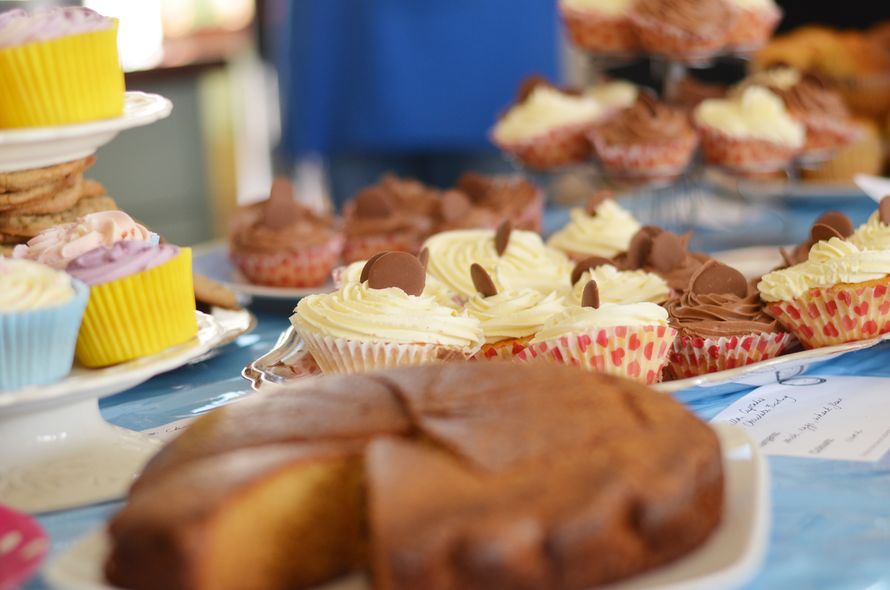 1. KEEP IT SIMPLE
If you are a first-time fundraiser, keep it simple. You can always get more adventurous with your next fundraising venture. Turn something you do every day into a money spinner and make sure you pick something you enjoy. These fundraising ideas will help get you started.
2. SET A TARGET
Every amount raised – small or large – is vital for us to continue our work. Setting a target will help you keep focused. Aim high, stay positive, and work out any costs before you start to make sure you're going to be in profit.
3. DECIDE HOW TO RAISE THE MONEY
Once you have your target, break it down into manageable pieces so you can decide how the money will be raised. Will you charge for tickets, or an entry fee? Are you going to sell cakes? Will you be needing a collecting tin?
4. SET A DATE
Check that the event date doesn't clash with any other local events in your area or any national, school or religious holidays which may affect attendance.
5. FIND A VENUE
You might need to book a venue, and whether that's the Olympic pool or your village hall, get in touch as soon as you can to ensure the date is available. Make sure it has appropriate facilities for your event and that you know how to work any equipment you will need.
6. A LITTLE HELP FROM A FRIEND
Don't feel you have to do everything on your own. Ask for help and support from friends and family so you can share the workload.
7. SPREAD THE WORD
Word of mouth – tell your family, tell your friends, tell the postman... tell everyone

Get social – use your own social media accounts and tell our Facebook and Twitter accounts

Write a blog – share your fundraising experience
8. MAXIMISE YOUR MONEY
Set up an online fundraising webpage – online giving is easy to set up, and you can personalise your page with words and images. It also means friends and family can sponsor you, day or night, wherever they are in the world with all the money pledged coming straight through to our dogs and cats

Gift Aid it – if your sponsors are UK taxpayers they can make their donations worth 25% more. Simply make sure they tick the Gift Aid box on the sponsorship form

Get your money matched – some companies take part in matched giving schemes where you may be able to double the money you raise - simply check with your employer.
9. BE LEGAL AND SAFE
We are so grateful to everyone who fundraises for us. However, it is important to remember that fundraising is regulated by law.
Insurance
Any person organising their own fundraising activity for the benefit of Battersea Dogs & Cats Home is not covered by our insurance. We advise that you obtain your own cover as necessary.

If you organise an event that involves the public in any way, you will need to ensure that the venue has got the appropriate public liability insurance.

Risk assessment
Whatever your event, it is always advisable to carry out a risk assessment to ensure that you have proper plans for public safety.

The Health and Safety Executive (HSE) defines a risk assessment as nothing more than a careful examination of what (during your event) could put others in danger, so that you can weigh up whether you have taken appropriate precautions or need to take further action to prevent harm.

Visit the HSE website for further guidance and template risk assessments forms.

Food regulations
Food safety laws apply when food is available at an event whether it is for sale or not, so you must make sure you follow the relevant food hygiene procedures. For information on food hygiene and safety legislation contact your local authority environmental health department.

Drink regulations
If you want to sell alcoholic drinks at your event you need a licence unless you use a venue that is already licensed, such as a pub or restaurant.

You can apply to your local council for a short term licence, known as a Temporary Event Notice (TEN). Make sure you know all the rules of a Temporary Event Notice.

You can serve alcohol if you are not asking people to pay for it, so you could think about increasing your ticket price and including drinks for free, or asking for a voluntary donation rather than minimum payment per drink.
10. GET IN TOUCH
We're here to help, so please contact us to talk about your fundraising plans and ask any questions you may have. Please include your postcode in any email enquiries so we can quickly and correctly direct your enquiry to your most local fundraiser.
Email our Supporter Services team: fundraising@battersea.org.uk
Call our Supporter Services team: 0300 3231 216 (Freephone, Monday to Friday, 10am to 4pm).