Battersea's Purr Minister competition is back 123.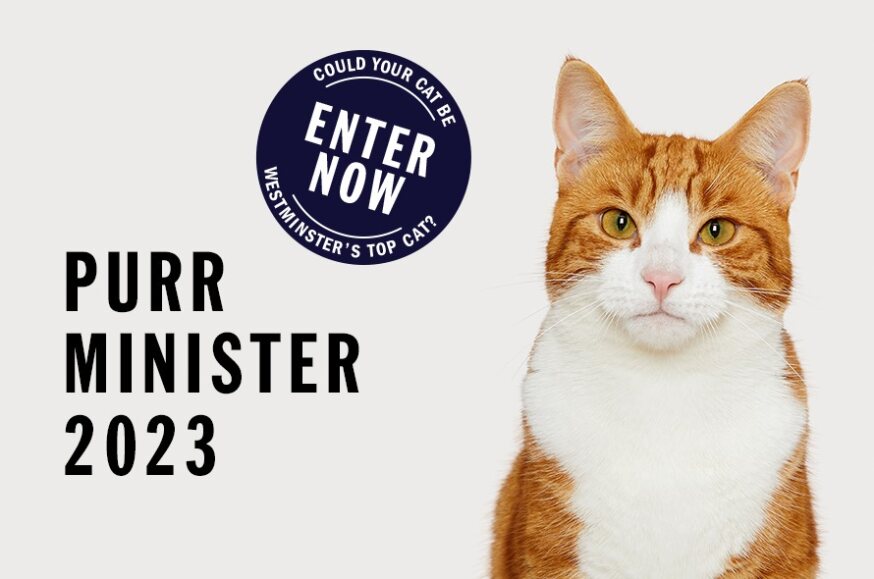 PURR MINISTER 2023
The hunt is on to find Parliament's top cat. Who will you crown Purr Minister 2023?
To mark 140 years of Battersea caring for cats, MPs and Peers will be putting forward their cats to a public vote for Purr Minister 2023. The winner will follow in the adorable paw-steps of 2020's winner, Patrick, who was nominated by Sir Lindsay Hoyle MP.
Each cat-idate will have a 'Manifursto' explaining why they're the cat's pyjamas.
The shortlist of contestants will be announced for a public vote on Monday 2 October, so get ready to make sure your favourite feline gets the cream!
Does your feline friend have what it takes to claw their way to the top and be crowned Purr Minister 2023? Or will they be left tailing behind in the polls? There's only one way to find out fur sure.
HOW TO ENTER
Entries are open to all MPs and Lords (and their cats!) currently serving in the UK Parliament.
To enter, email a 50-word description of why your cat should be Purr Minister 2023, a short (30 seconds or less) video of your cat and a picture of your cat to purrminister@battersea.org.uk by 17:00 on Thursday 21 September 2023.
Read our terms and conditions.
Categories :