While it's normal for your cat to return a little later than usual from time to time, if your cat has been missing for 12 hours or overnight, especially if this is very unusual for them, there are six things you should do.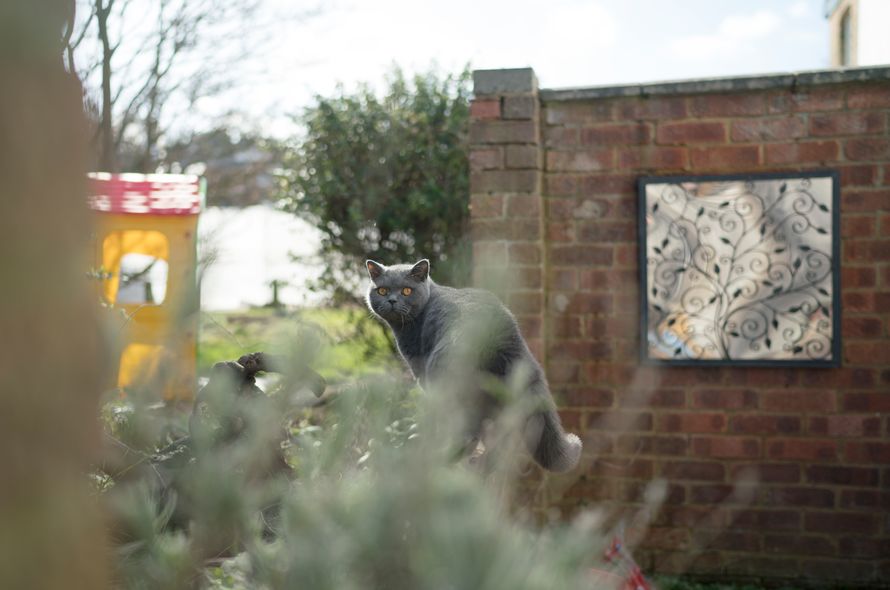 STEP ONE
First, try not to panic. There may be a perfectly good reason why your cat didn't come home at their usual time, and there are a few things you can do to help the situation and keep busy.
It's helpful at this point to think about any past behaviour that might be relevant – did your cat do the same sort of thing this time last year? Some cats like to wander a little further and hunt for longer in the spring or summer months, for example, so this may just be connected to that.
Has your cat been keeping strict routines recently or have you noticed a gradual increase in the time they have been spending outside? This may just reflect a new 'normal' for your cat as they expand their territory and find different sheltered places to spend time outdoors.
STEP TWO
If your cat has been missing overnight and is not home the following morning, check the house from top to bottom. They may have come in when you were not looking, or they might have found a new secret place to hide. It's possible that they aren't feeling well or may have been hurt.
Once you have established that your cat is definitely nowhere in the house, the next thing to consider is that they may have been shut in your garage or shed. Check everything; inside dustbins, water butts, compost bins, outside storage boxes and under hedges. While you're searching, take time to stop and listen for the sound of scratching or faint meows.
If you still cannot find them, ask your immediate neighbours to check their garages, sheds, and greenhouses. Visit neighbours either side of you, across the road and in properties behind your garden or outside space. If you can remember seeing your cat in a particular garden, or a neighbour has ever mentioned that your cat has been in their garden or outside space, make sure to speak to them.
STEP THREE
Once you have established that your cat is not nearby, you should start notifying the appropriate people and organisations.
If your missing cat is microchipped, then first contact the microchip database (such as www.petlog.org.uk) and register them as missing. If you have their microchip number but can't remember the name of the microchip database, then you can search for the relevant company using their unique microchip number on www.check-a-chip.co.uk.
Next, find recent and clear photographs that show your cat from several different angles, and any distinguishing coat patterns and marks so that they can be more easily identified.
Make a note of all the details that may be required, for example, their name, age and colour. If they do have any distinguishing features (e.g. a spot of colour that is heart-shaped), then mention them specifically, along with the photos. If they were wearing a collar, then note this down too (but bear in mind that this may have been lost).
Once you have this information about your missing cat, get in contact with:
Local vets in your area
Your local Police Station
All local animal rehoming charities
Your local newspaper (to put an ad in the 'lost and found' section of the classified adverts)
Boarding catteries in the area
Lost and found pet websites, for example www.petslocated.com and www.animalsearchuk.co.uk
Your local council's Street Cleansing Department who will have a record of any cats found in your area recently
STEP FOUR
If you can, then get out and about around your local area. It's a good idea to take someone with you to help, especially if you're planning to be out after dark.
Don't forget to take a torch to check any dark corners as well as your cat's favourite pack of treats. Many cats will respond to the shake of a treat packet or biscuit box even if they don't recognise their name.
Pay particular attention to empty properties where a cat could go unnoticed. Stop regularly to shake the packet or box, call out your cat's name and then wait quietly to see if you can hear anything.
Get your free pet care guide
Our free guide is packed with expert advice and answers to all your questions on toxic foods, body language, training, and brain games for your pet. We've even included recipes for making pet-safe homemade treats and toys.
Get your free guide now
STEP FIVE
Get the message out to your local community. Make an A4-sized poster or flyer to inform people that your cat is missing and include a large, clear photograph and one or two smaller ones showing them from different angles. Encourage people to look out for your cat and to check their sheds and garages. Make sure you include your telephone number as a contact, but don't give out too much personal information. You could try putting posters up around your local area or putting flyers through letterboxes.
Social media is an extremely effective way to reach as many people as possible. Try posting a photo on your own Facebook or Twitter pages with a description of when and where they were last seen. You could also share information on pages set up specifically for this purpose:
If you've recently moved to a new house within a couple of miles of your previous home, then you should extend the search to that area too.
You could ask your previous neighbours to look out for your cat and let the new people living in your old house know that your cat may be on their way back. Ask people not to feed your cat, but to notify you immediately if they are seen.
If your cat is easy to handle, you could ask one of your previous neighbours to pick them up and secure them somewhere safe before you get there.
STEP SIX
If someone gets in touch to say they have found your cat, don't forget to ask all the important questions about the cat's distinguishing features to make sure they can confirm it really is them.
Arrange for you and a friend or family member to meet them. Remember to take your cat's carrier with you. If it is your cat, then make sure you get in touch with all the different places you listed them as lost and inform them that they have been found. It's also a good idea to remove any posters that you may have put up in the area.
Some well-meaning people may get in touch about cats that are not yours but try not to get disheartened. It is better to check out leads that don't amount to anything than have no possible sightings at all.
WHEN YOUR CAT RETURNS HOME
When you get your cat home, give them a little of their favourite food and a quick check to see if there are any obvious signs of injury. If they seem fine, give them a chance to settle and readjust, and enjoy having them back! If you have any doubts about their health, or something changes, then it's a good idea to make an appointment with your vet just to be safe.
Download the advice on this page as a handy advice sheet and to use as a reminder:
Download our advice sheet
Report a lost cat
If Battersea is one of your local rescue centres you can report it to us and we will do our very best to ensure a happy reunion.
File a report
Was this article helpful?