We work with Government and key decision makers across the UK to influence changes to the law that will benefit dogs and cats.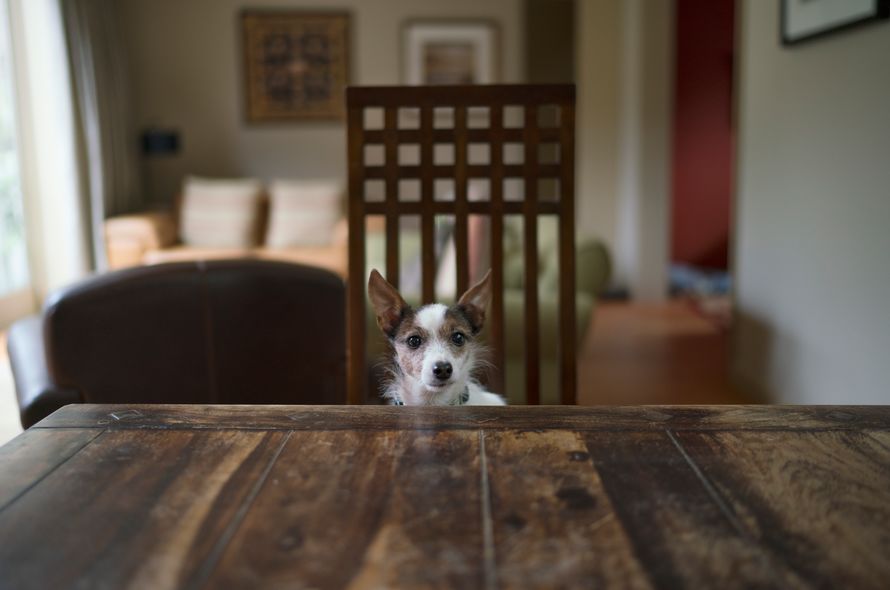 We believe passionately in the best animal welfare. This desire for every dog and cat to enjoy the best possible life has been driving us since 1860, and continues to do so today. Where the law does not work for animals to improve animal welfare, Battersea is at the forefront of the push for change, in all corners of the UK. Helped by our supporters, we're influencing decision makers to change and improve animal welfare policies for every dog and cat.
In 2019, we worked to bring forward legislation to raise the maximum sentence for animal cruelty to five years imprisonment, seeing Bills brought forward in both Westminster and the Scottish Parliament.
We continue to work with the relevant Governments to improve animal welfare across the UK; including new licensing laws governing a range of jobs involving animals, making sure the ban on third party sales of puppies and kittens is effective and campaigning for an end to Breed-Specific Legislation.
Although significant progress has been made in improving animal welfare in recent times, there remains much to be done.
Our 2019 General Election Manifesto lays out 12 of the most pressing welfare issues affecting dogs and cats.
Several key areas that Battersea will be working on include:
The maximum prison sentence of six months for cruelty to animals in England and Wales is the lowest in Europe. Our research report found that six months was the lowest custodial sentence in the 100 global jurisdictions we studied. For example, the maximum sentence is five years imprisonment in Ireland and New Zealand. This is out of step both with other countries, and with other offences; such as fly tipping, which carries a maximum of five years.
Battersea welcomes the Scottish Government's Animals and Wildlife (Penalties, Protections and Powers) (Scotland) Bill which is currently making its way through the parliamentary process in Scotland, and will introduce a five year maximum sentence for animal cruelty.
As a result of our campaign and cross-party political support and work, backed by over 70,000 Battersea supporters and 122 MPs, the Animal Welfare (Sentencing) Bill was laid in Parliament on 26 June 2019. Disappointingly, the Bill fell at the General Election. The Government pledged in the Queen's Speech to deliver this much needed legislation. This Bill has subsequently been brought back via a Private Members Bill. We hope it will proceed as quickly as possible to become an Act, providing a deterrent for the worst acts of animal cruelty, whilst ensuring those who commit animal cruelty are punished proportionately and safeguarding animal welfare. At a recent event in Parliament hosted by Sir Oliver Heald MP and Battersea, 101 MPs pledged their support for a change to the law.
Battersea and other animal welfare organisations are concerned that the current Pet Travel Scheme (PETS) is being used by illegal traders to by-pass the more restrictive requirements of commercial importation, which is required for animals intended for sale. This can be seen in the increase in numbers of dogs travelling to the UK after PETS was introduced. In 2010, before PETS was introduced, 26,000 dogs entered the UK for non-commercial purposes, this rose to 53,000 in 2013 once the Scheme was in place. The UK's departure from the EU will require the Government to review and amend the regulations on dogs and cats arriving into the UK and, in particular, put in place new measures to tackle the worrying issue of puppy smuggling.
Battersea is pushing for an increase in the current waiting period after the vaccination for rabies to 12 weeks, meaning that the earliest any puppy can enter the UK is 6 months. This would make puppy smuggling a less attractive "business proposition", as animals could not enter when at their most "sellable" whilst reducing disease risks. Puppies and kittens should also be treated against ticks before entering the UK to help prevent the spread of diseases, some of which are not currently in the UK.
Brachycephalic or "flat-faced" dogs, such as Pugs and French Bulldogs, have become increasingly popular. In 2018, Battersea took in 40 French Bulldogs, a huge leap from the 8 that came through our gates in 2014. This is partly because so many more are being bred. Battersea also cared for more Pugs than ever before, with 47 dogs in 2018, compared to 38 the previous year.
Their flat faces mean these dogs have been bred to have short, obstructed airways and they often need major, in some cases even lifesaving, surgery just to be able to breathe. In 2018, Battersea performed this operation more than ever before in our history, with 62 surgeries, an 886 percent increase since 2015.
The Animal Welfare (Licensing of Activities Involving Animals) (England) Regulations 2018 state that no dog should be kept for breeding by licensed breeders if breeding from it endangers the health and welfare of either the dog itself or its offspring. We believe these regulations should become law for anyone breeding dogs, licensed or otherwise, accompanied by a public awareness campaign about these breeds, their health problems and the cost of caring for these dogs. This would help the public to make more informed decisions about the puppy they are seeking to buy or rescue.
Animal rescue and rehoming centres, like animal sanctuaries, are not currently regulated in Great Britain, so anyone can open one. Anyone who operates such an organisation must ensure that they meet the requirements of the Animal Welfare Act 2006, although there are no specific legal criteria for how a centre should operate. There is an industry recognised set of Minimum Standards set by the Association of Dogs and Cats Homes, of which Battersea is a member, and Battersea would like to see the law reflect this.
Regulating rescues will also make it easier to distinguish between genuine rescue and rehoming centres, back street breeders and third party sellers trying to bypass recent laws prohibiting third party sales of puppies and kittens by pretending to be a rescue.
Battersea believes a legally required standard for all rescues, rehoming centres and sanctuaries would improve animal welfare and give the public confidence in the animals they take into their homes. The Scottish Government has made a commitment to introduce new licensing legislation to regulate rescue and rehoming centres in Scotland. We expect the relevant Governments to also regulate these establishments in England and Wales.
There are too many different pieces of legislation that deal with dogs, some of which date back to the 19th century, leaving dog owners and enforcers confused. Battersea would like to see these pieces of legislation brought together in one consolidated Act.
This will help end confusion, support responsible dog ownership, safeguard the public and protect dog welfare. Most importantly, it is a genuine opportunity to review the way we treat our dogs, having a wide-reaching public conversation with owners and non-owners aimed at preserving what is good and effective and making the changes necessary to demonstrate our position as a "nation of animal lovers".
One consolidated Act will provide a clear statement of how dogs should be cared for and how enforcers should respond if these standards are not met, giving Parliament a chance to correct mistakes going back many years and making clear the UK's commitment to caring for dogs.
Section 1 of the Dangerous Dogs Act (1991) bans four types of dog based on their appearance and an inaccurate belief that they are innately dangerous. This Act was meant to protect the public, yet the number of dog attacks continues to rise, with hospital admissions in England rising from 4,110 in 2005 to 7,461 in 2017 - an 81% increase according to NHS figures. Assuming a dog is dangerous because of the way it looks is no way to reduce dog attacks; and is leading to hundreds of dogs being needlessly put down without improving public safety. After 29 years, the time is long overdue for the law to be repealed.
In 2016, Battersea research found that 74 percent of behaviourists believed that a dog's breed is of little or no relevance in determining whether it will go on to become aggressive. The Environment, Food and Rural Affairs Committee held an inquiry into the effectiveness legislation in 2018. The Committee recommended that the legislation should be reviewed, accompanied by adequate Regulation of animal centres, so that they can begin to find new homes for currently banned breed dogs, provided the dog passes necessary behavioural tests.
We call on the new Government to repeal Section 1 of the Dangerous Dogs Act, and the unfair, ineffective protection it fails to offer as soon as possible. Until we do, dogs will continue to be euthanised on the grounds of their appearance, not their behaviour, and the public will not be protected any better.
Battersea believes that the new Government should include cats in the compulsory reporting of motoring accidents involving animals. Currently under the Road Traffic Act (1988), Section 170, drivers are required to stop and report incidents of hitting a horse, cattle, ass, mule, sheep, pig, goat or dog.
In 2018, a study by CarBuyer found almost 60 percent of those surveyed agree the law should be changed to include cats as well. Their research, along with figures from Highways England, indicated as many as 8,000 cats are killed in road collisions and left unreported each year in England alone. This change would bring peace of mind for cat owners and see the law treat cats the same as other animals; reflecting the trauma that cat owners suffer when their pet goes missing.
Battersea recommends that the Act is amended to make it compulsory for Highways England and Local Authority officers to record and scan dogs and cats that are killed on our roads for a microchip, as this will help provide certainty to many owners whose pets are killed under these tragic circumstances.
Microchipping is the most effective way of ensuring that a dog or cat can be safely and quickly reunited with its owner. In 2018, 81 percent of dogs and 39 percent of cats came into our centres with a microchip. Thanks to accurate details, Battersea was able to reunite 892 dogs and 333 cats with their owners.
Compulsory microchipping of dogs was introduced in April 2016. Battersea conducts an annual survey to assess the effectiveness of microchipping. Our fourth report, found that only 25 percent of stray dogs picked up by Local Authorities can be easily reunited with their owner from a microchip record; a fraction of what we might expect by now. Clearly, more needs to be done to increase this number.
Microchipping of cats is undoubtedly best practice but not currently compulsory. Battersea welcomes any moves to increase the microchipping of cats, however, this should learn from the issues with dog microchipping.
Battersea research shows that enforcement measures around microchipping have been effective but are infrequently used. The Regulations are due to be reviewed in 2020, and we recommend that Local Authorities be permitted to issue Fixed Penalty Notices to help increase compliance rates, and that best practice is shared between Councils.
Training a dog with 'negative reinforcement' methods such as electric shock collars enforce behaviour through fear and suffering. It is possible to cause significant physical and emotional damage to a dog with these collars. Battersea believes that delivering electronic shocks to dogs is never justified. These practices have already been banned in Wales and should be banned in the rest of the UK. Positive reinforcement techniques are both more caring and more effective at making long-term behaviour changes. Given our non-selective intake policy, Battersea cares for many of the most challenging dogs and achieves incredible and lasting results without ever using shock collars.
The Scottish Government has introduced Guidance which says that using aversive stimuli may cause unacceptable pain, suffering and distress. However, this Guidance is not enforceable in a Court in its current form. We would encourage Ministers in both London and Edinburgh to go further to protect dogs from harm.
Battersea welcomes the Department for Environment, Food and Rural Affair's (DEFRA's) recommendation to ban the use of these collars, and we hope that the Regulations to introduce this ban are brought forward swiftly.
In 2018, Battersea rehomed 123 Greyhounds. These loving ex-racers make wonderful family pets, yet in the racing world they can be badly mistreated.
The Environment Committee in Parliament reviewed the regulation of Greyhound racing, recommending many positive changes. These included plans to provide financial support from bookmakers for the welfare of Greyhounds, and improving the standards of all trainers' tracks and kennels, not just those currently regulated by Greyhound Board of Great Britain (GBGB).
It's our view that Greyhound welfare initiatives are underfunded. Bookmakers and betting organisations are making substantial profits from Greyhound racing. The existing voluntary arrangement by which some, but certainly not all, bookmakers make only a very modest contribution is unfit for purpose and is not raising the funds required to safeguard the welfare of Greyhounds both during racing and on their retirement. Better welfare will cost money and it is time for the betting industry to be forced to pay its fair share, that we consider to be at least 1% of gross Greyhound betting turnover.
Battersea believes that, engaging with the industry is the best way to drive up welfare standards for the thousands of Greyhounds that race at tracks across Britain. We do this through our membership of the Greyhound Forum, that is an assembly of welfare charities, vets, and representatives from the racing industry. We also engage directly with Governments on this issue when we feel appropriate.
Eight million households in the UK rent their homes, including 3.4 million which are socially rented. Sadly, it is also true that housing is the second biggest reason why animals are given to Battersea to be rehomed. Owners are often no longer able to keep their beloved dog or cat, due to moving to a property which does not allow pets. However, pet ownership is shown to make for happier homes and communities.
Residents in social housing are particularly vulnerable to the barriers surrounding pet ownership, as they do not have the choices around where they live that some private renters do. Battersea's 2018 research has revealed that 21 percent of London Councils and 64 percent of the largest Housing Associations ban owning a dog in flats with no direct garden or street access.
Battersea offers Councils and Housing Associations advice and practical support, including how they can review and improve their own pet policies and we offer training to advise tenants looking to own a pet. We are inviting Local Authorities and local Housing Associations to work with Battersea to improve their pet policies, to help more people enjoy the benefits of pet ownership.
Battersea prides itself on being there for every dog and cat, but we also know that our pets are there for us too. The previous Government sought to tackle loneliness through the Loneliness Strategy, which Battersea welcomes. However, the Strategy does not fully examine the ways in which dogs or cats could help to tackle loneliness.
The Government should conduct further research into the benefits of dog and cat ownership (currently being investigated by All-Party Parliamentary Group on Cats), in addition to allowing and promoting dog or cat ownership as a viable treatment option, or social prescription, for loneliness.
The term 'social prescribing' allows local agencies to 'connect people to community groups and statutory services for practical and emotional support'. We believe pet ownership could be a useful social prescription tool.
Dog or cat ownership may not be suitable or possible for everyone, for a variety of different reasons. However, animal charities often offer volunteer roles. Volunteering offers an opportunity for people to interact with animals and meet new people, in addition to offering structure and routine which can be helpful in alleviating loneliness.
Fireworks can cause a lot of distress for animals and their owners, while bringing them none of the excitement and pleasure they do for humans. Dogs and cats will often try to flee fireworks, seeking whatever hiding place they can find so it's important that dogs and cats are microchipped to enable animal rescues like Battersea to more easily reunite lost and frightened pets with their owners.
At Battersea we do all we can to keep our dogs and cats calm during fireworks season by blacking out the windows, playing music, sitting with our most anxious residents, and providing plenty of hiding places and distractions such as long-lasting chews. We also provide advice for both dog and cat owners.
When used responsibly, fireworks can provide great enjoyment. However, effort should be made ahead of both private and public displays to inform neighbours with pets to give the owners sufficient time to ensure their pet is safe and secure. All displays should also be done in accordance with the relevant legislation.
This includes the Fireworks Act 2003, the Fireworks Regulations 2004 (Fireworks (Scotland) Regulations 2004) and Pyrotechnic Articles (Safety) Regulations 2015 and Explosives Act 1875. These set requirements including a curfew on the use of fireworks between 11pm and 7am, which is extended until midnight for November 5 and 1am for New Year's Eve, Chinese New Year and Diwali.
It is an offence to throw or discharge a firework in a street or public place, therefore fireworks should only be let off on private land (such as a garden) or on land where the landowner has given permission.
All these requirement and others including antisocial behaviour, are enforceable by Local Authorities and the Police. However, enforcement is traditionally light, and few people who set off fireworks outside the permitted time, at great inconvenience to both animals and people, ever face censure for it.
Along with a range of other charities, Battersea has made regular representations to Parliament calling for a review of the legislation to clear up some of the discrepancies that make misuse of fireworks so easy to achieve, such as the lack of licensing for the sale of fireworks and the absence of controls on age for buying fireworks online.
In our view, better control of access to fireworks, including advice at the point of sale for keeping animals safe, would help to reduce the impact on animals while ensuring responsible users can enjoy them.