MISTY (& POPPY)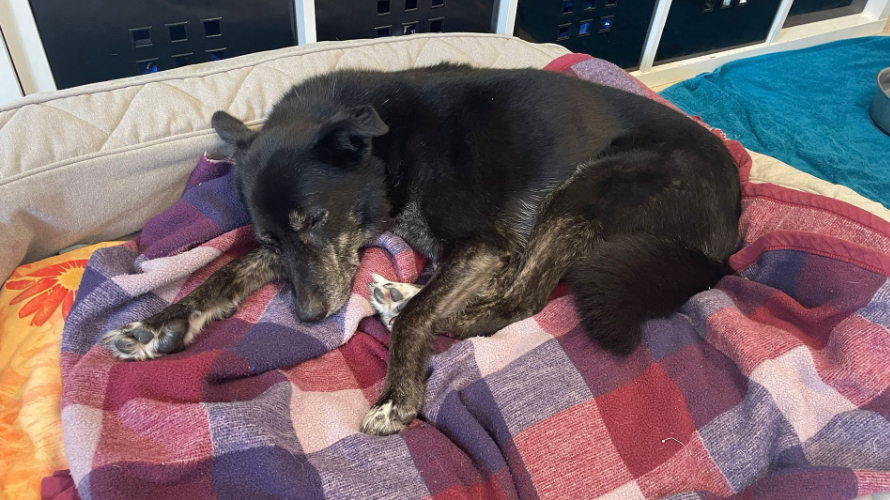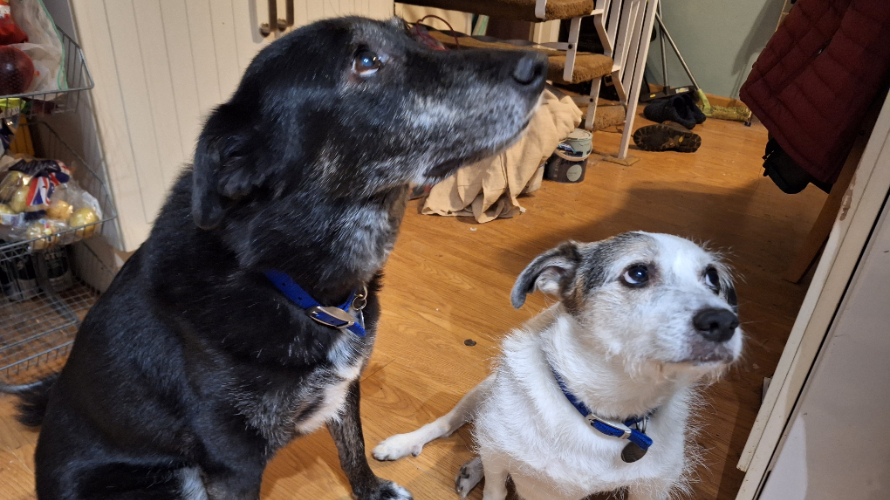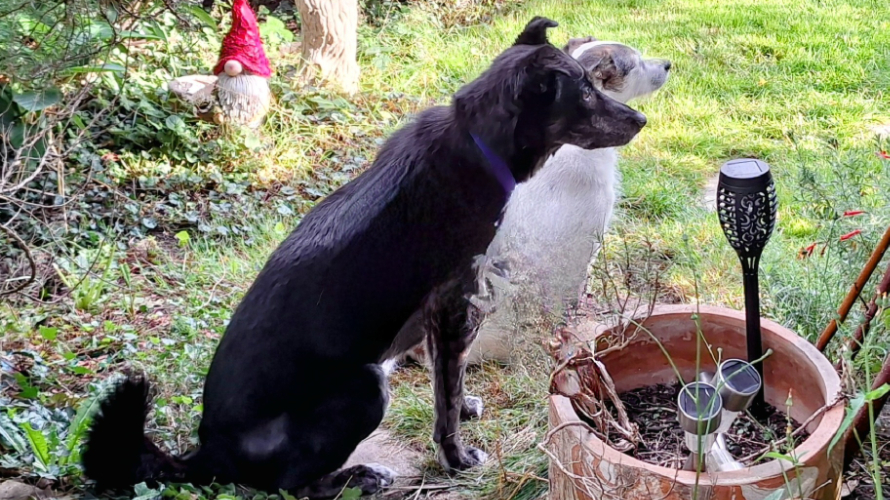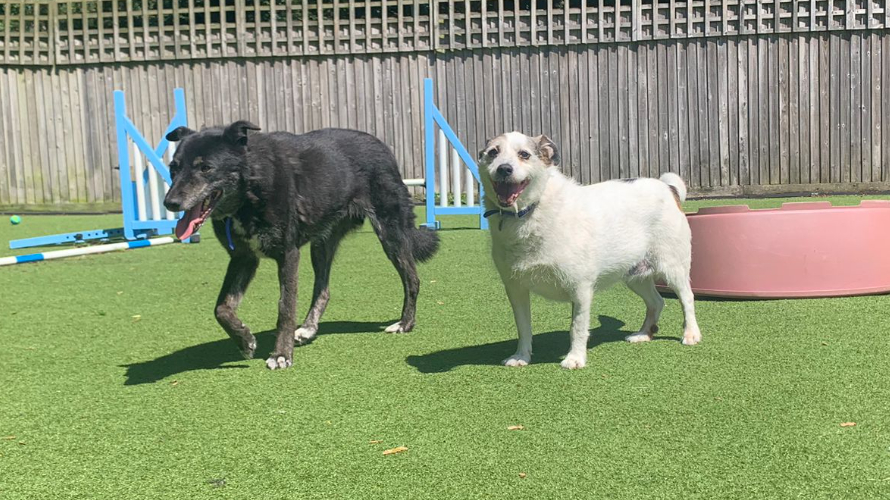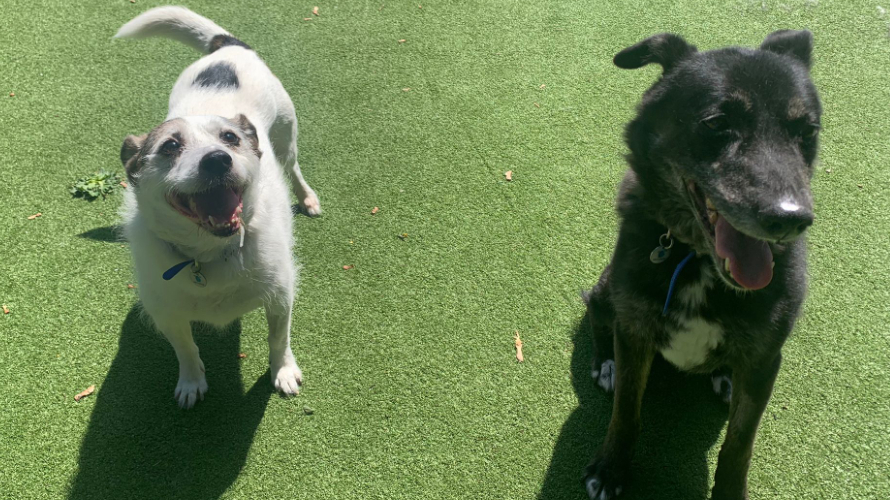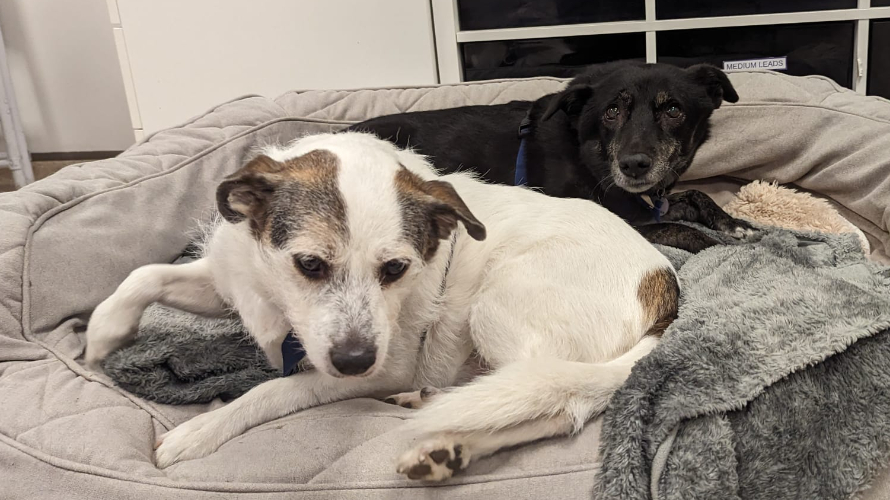 Age

13 years

Living with children

Can live with 13-16

Breed

mongrel

Living with dogs

Prefer To Live Alone

Sex

Female

Living with cats

Not To Live With

Size

Medium

Ideal home location

Away From Inner City

Centre

Brands Hatch

Reference

403675
More about MISTY (& POPPY)
Misty (crossbreed) and her younger sister Poppy (Jack Russell terrier cross) are the sweetest pair who prove that senior dogs really do rock. They get reassurance and contentment from each other's company and we are looking for a nice quiet retirement home for them to spend relaxing days together.

Both are affectionate, though Misty can be a little more worried of new situations and people, taking a bit longer to ask to be stroked. She is the less confident of the pair and will take things more slowly than Poppy.

Misty and Poppy are both housetrained, and other than criss-crossing past each other to check out the same scents, they walk very well on lead. Misty knows her name and enjoys gentle fuss from humans. While she has a close bond with Poppy, she will choose to avoid other dogs (especially those who are bouncy and playful) when out on walks and prefers to keep herself to herself. Misty has shown she can be a little worried in the car, so would love patient owners who can help her feel more comfortable with travelling.

Their ideal home will be somewhere they can enjoy the quiet life, going for gentle walks and making good use of sunny spots in the garden. They can be left for short periods of time, but they do enjoy human companionship. A home without other dogs or cats will also ensure they can feel more settled.

The girls have recently been in a foster home and their carers have said that Misty has grown in confidence of her new surroundings and foster family. She is starting to enjoy snuggles and wags her tail enthusiastically at meal times. She tends to spend the day snoozing but approaches her humans for gentle fuss periodically, before settling again.

If you can show these lovely ladies the love and stability they so deserve, then please complete our online rehoming application form https://www.battersea.org.uk/rehoming and contact us at bbh.rehomers@battersea.org.uk.