To make a Homemade Dog Snuffle Mat you will need:
An Old T-shirt and/or jumper (A jumper or polo shirt is best as some t-shirts can be a little too stretchy)
A pair of Scissors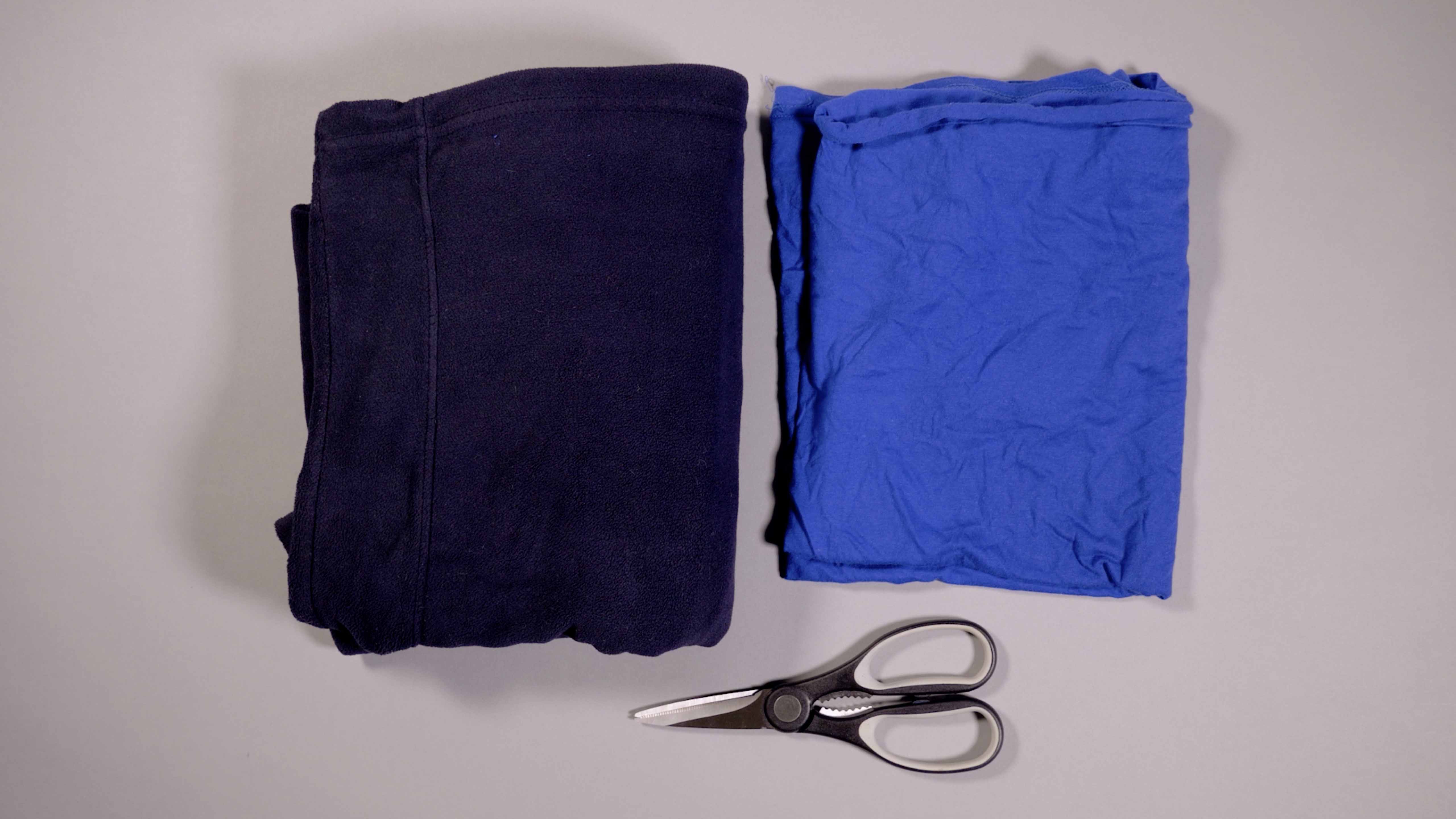 STEP 1
First, cut a large rectangle from your t-shirt or jumper. This will form the base of your snuffle mat. If you have both a thicker jumper material and a t-shirt, it's best to use the thicker material for the base. You can make your snuffle mat any size you like, but around 25 cm by 35 cm is a good size to start with.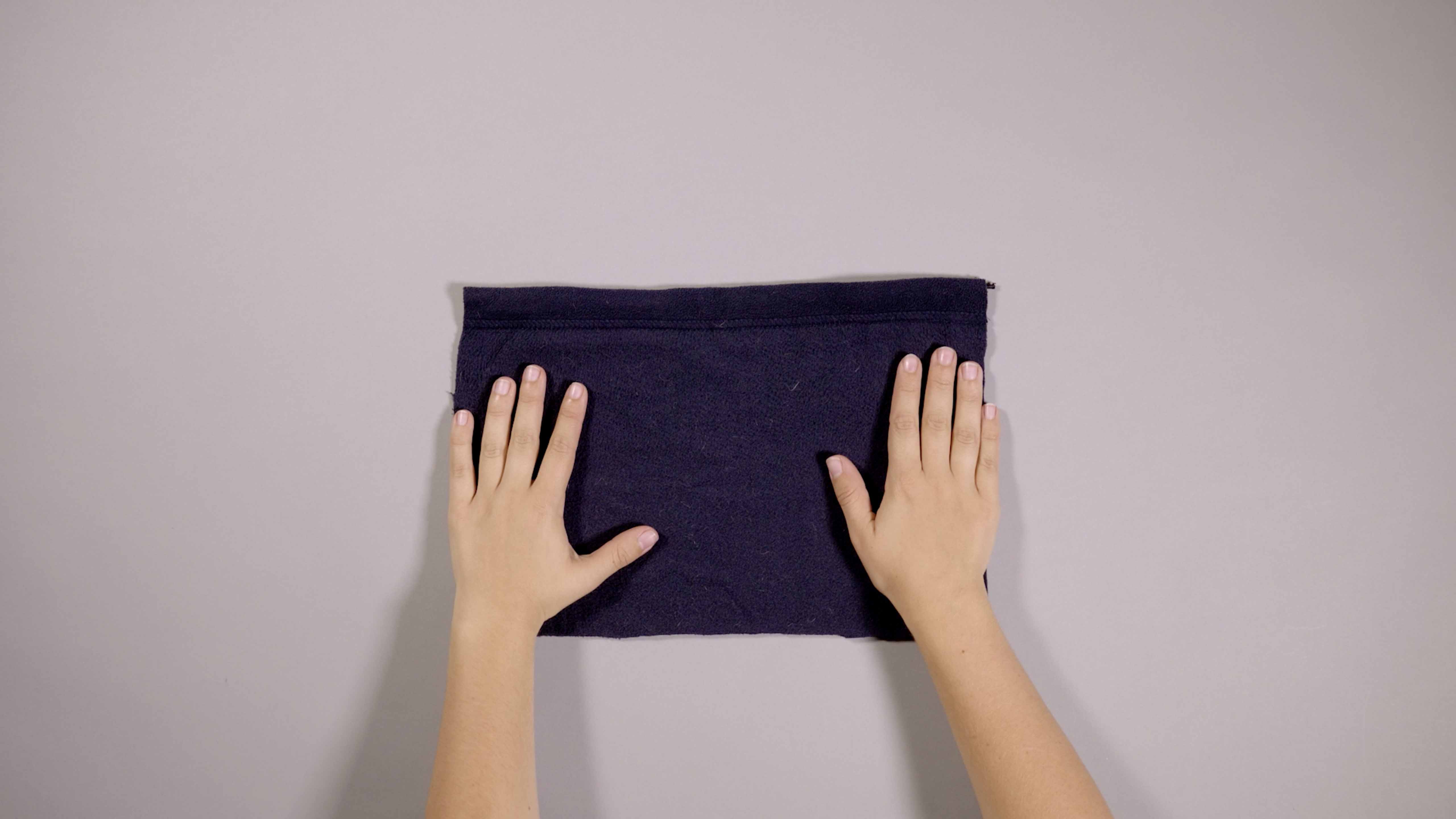 STEP 2
Next, snip a row of small holes along the length of the material, leaving about 1 cm between each hole. Repeat this step until you have around 8 rows of holes, leaving a few centimetres of space between each row.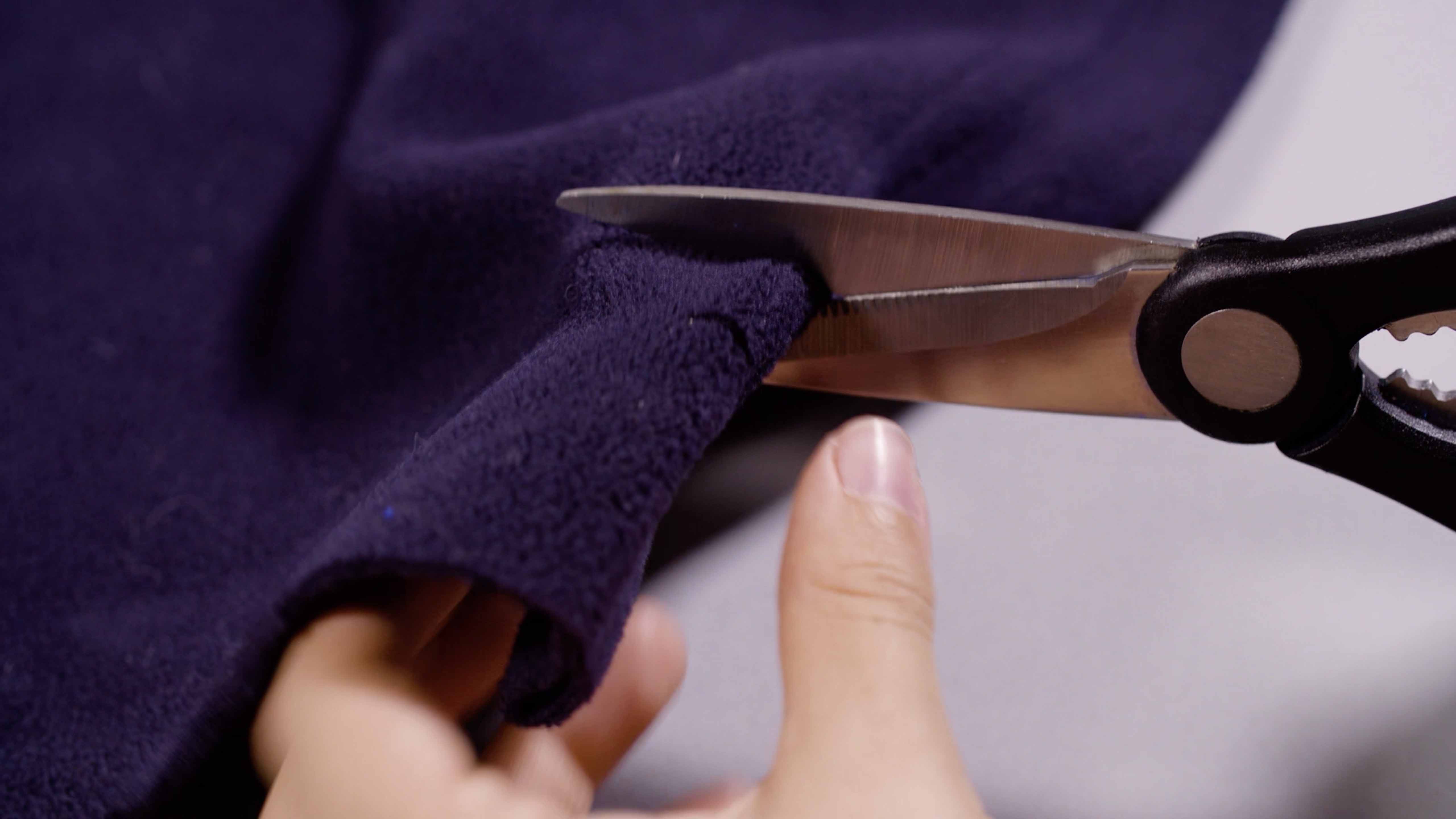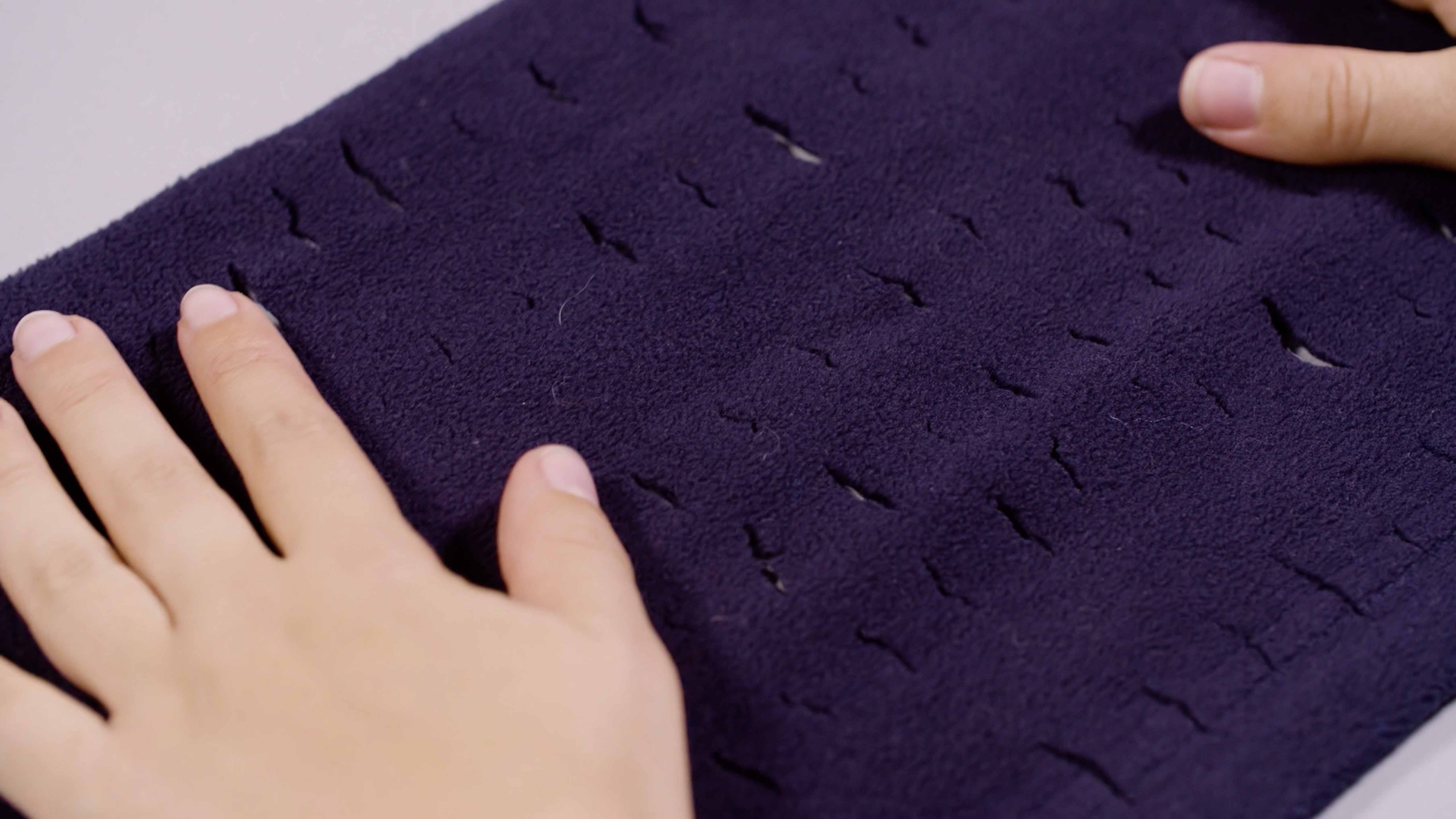 STEP 3
Now you need to cut lots of strips of material to tie onto your mat. The strips should be about 20 – 25 cm in length, and about 3-4 cm wide. Get creative with your colours!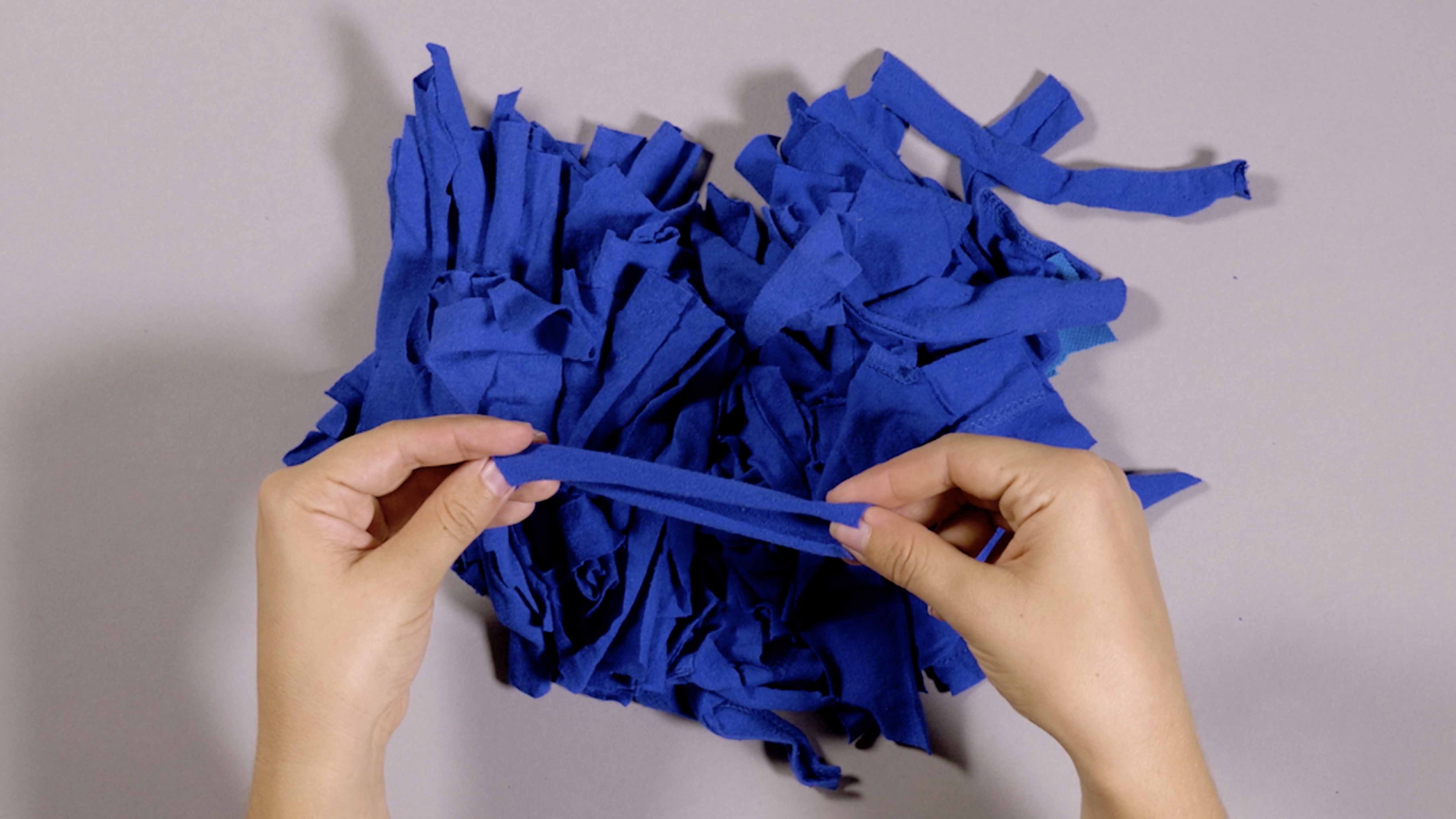 STEP 4
When those are done, decide which side of your base you want to face upwards. Once you've decided, take a strip of material, and thread it through the back of the first and second hole of the first row. Flip the mat over and tie the strip into a double knot around the front. Repeat this until all of the holes are filled.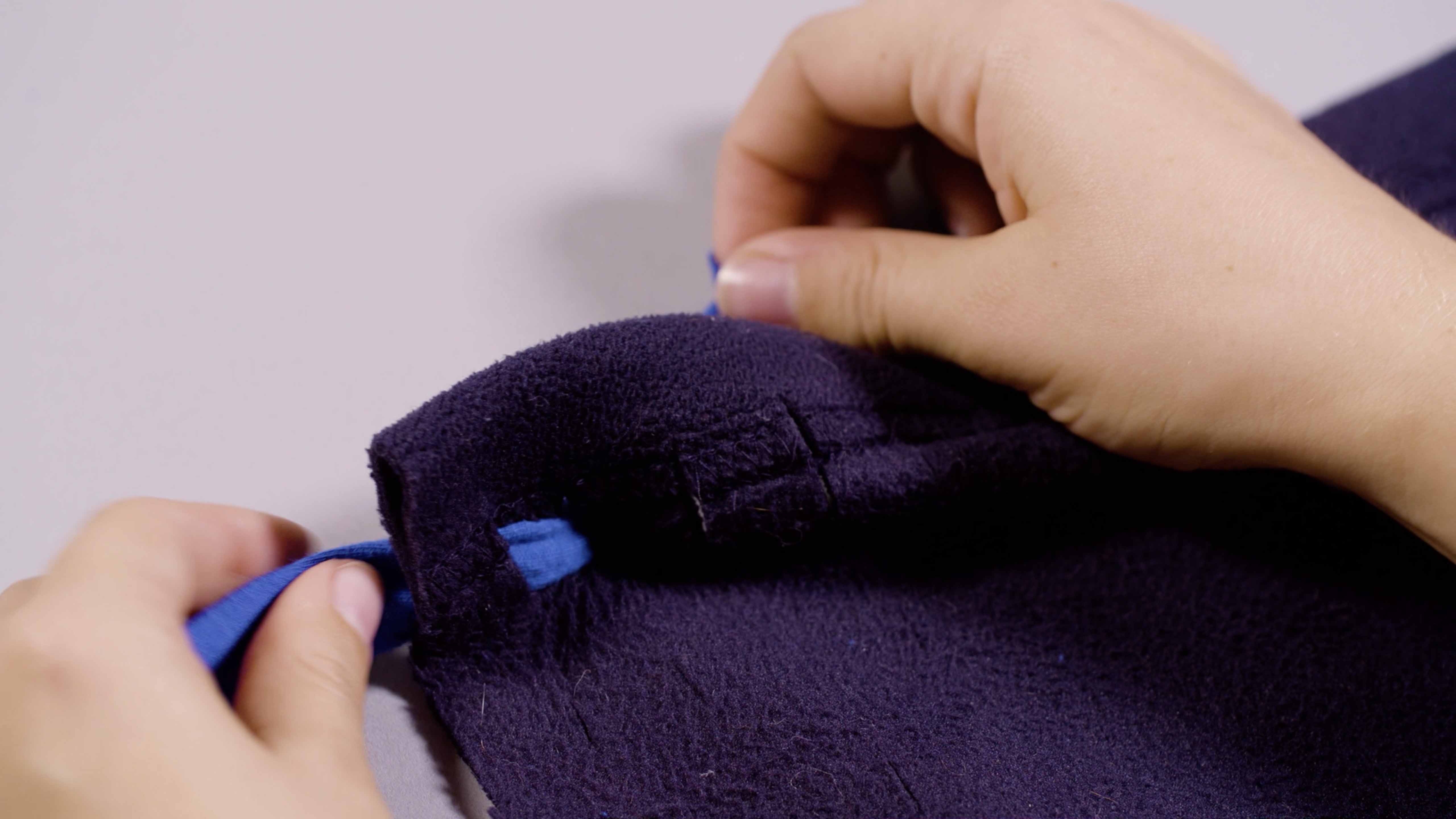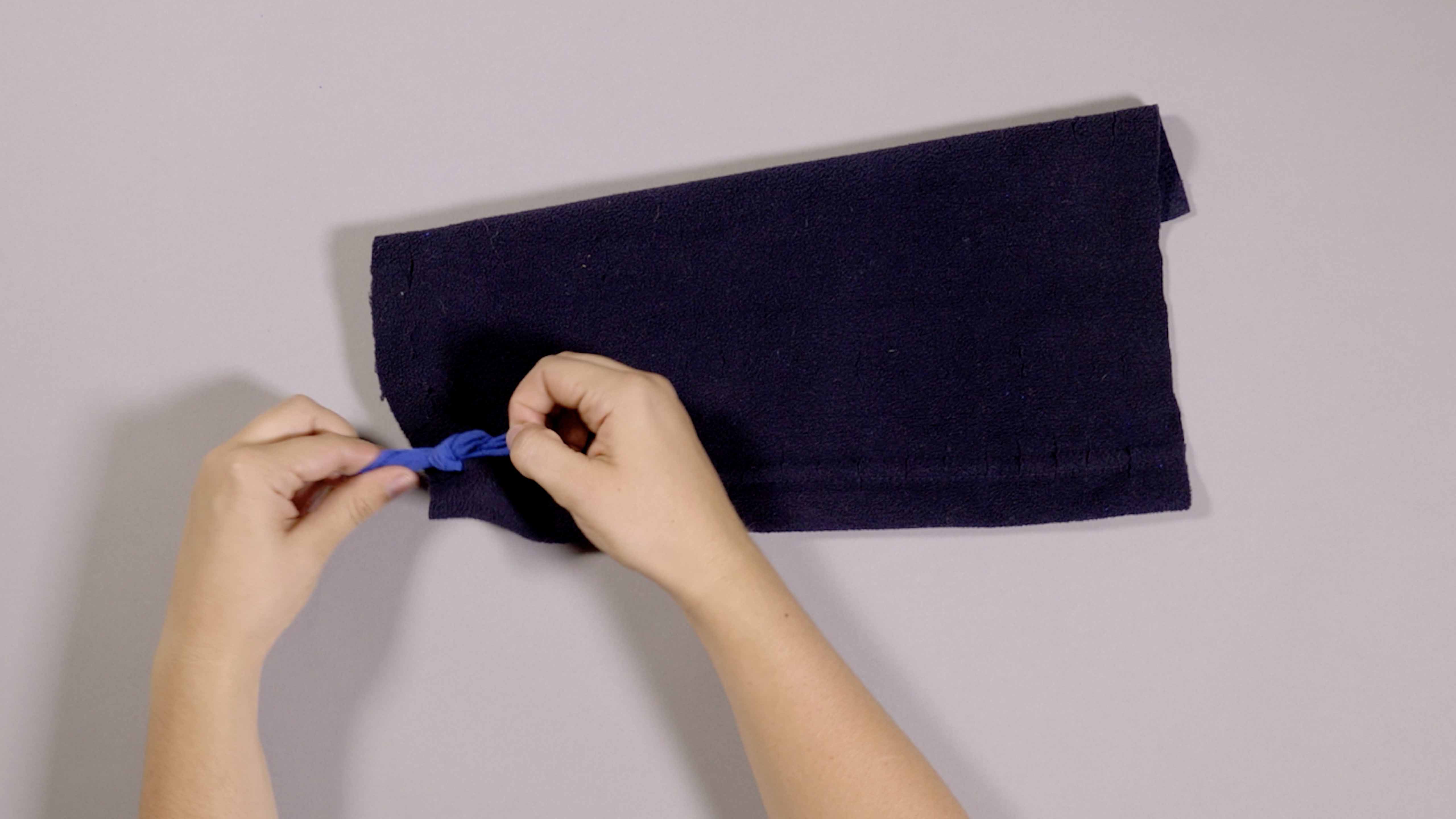 STEP 5
Your DIY snuffle mat is ready! When you're ready to feed your dog, simply hide a portion of their daily food allowance in the folds of the mat and then place it on the floor for them to investigate. It's best to stick to dry food as wet food could get messy!