Media Sensation Monique Celebrates Six Months in New Home
11 SEPTEMBER 2020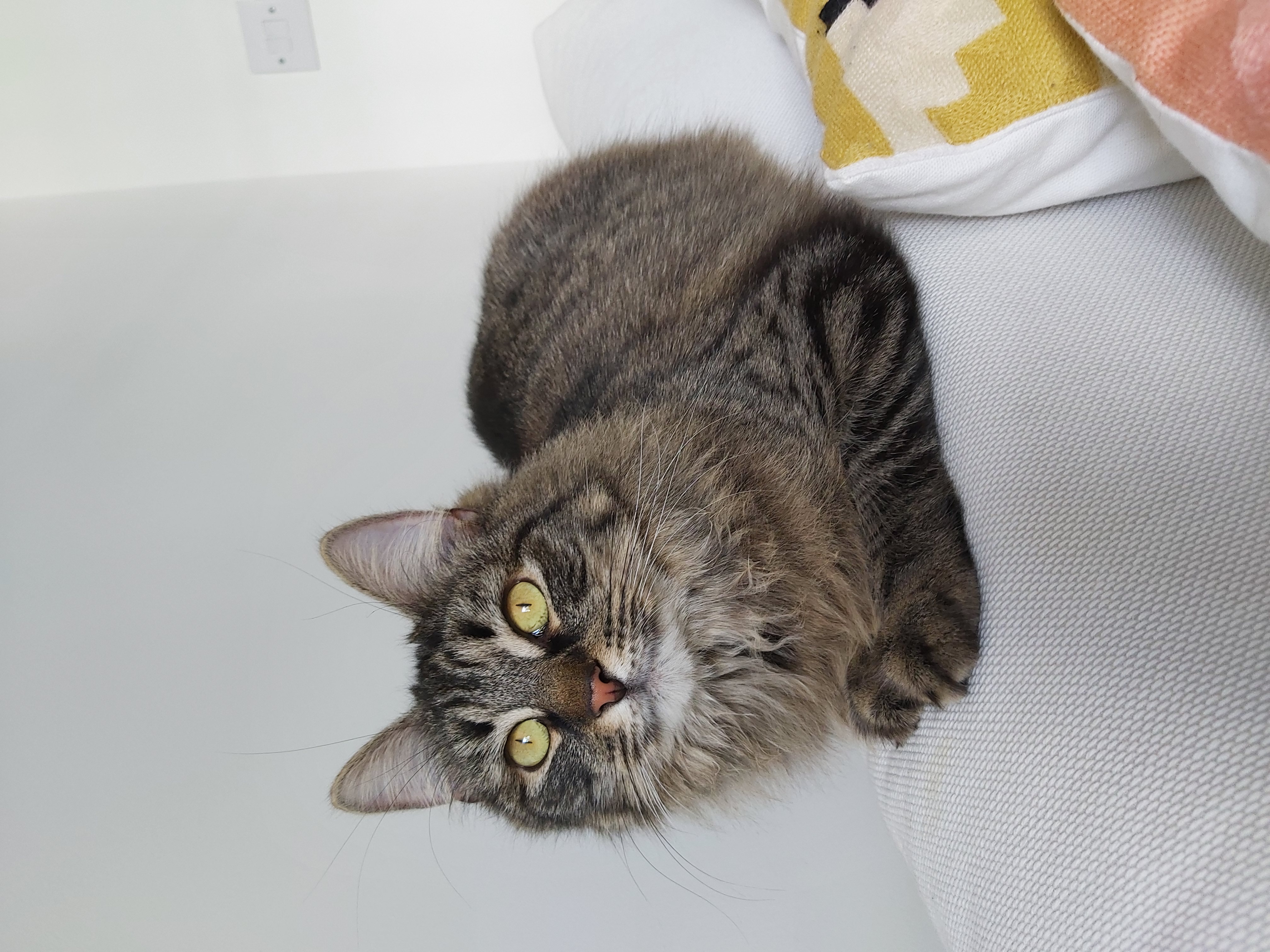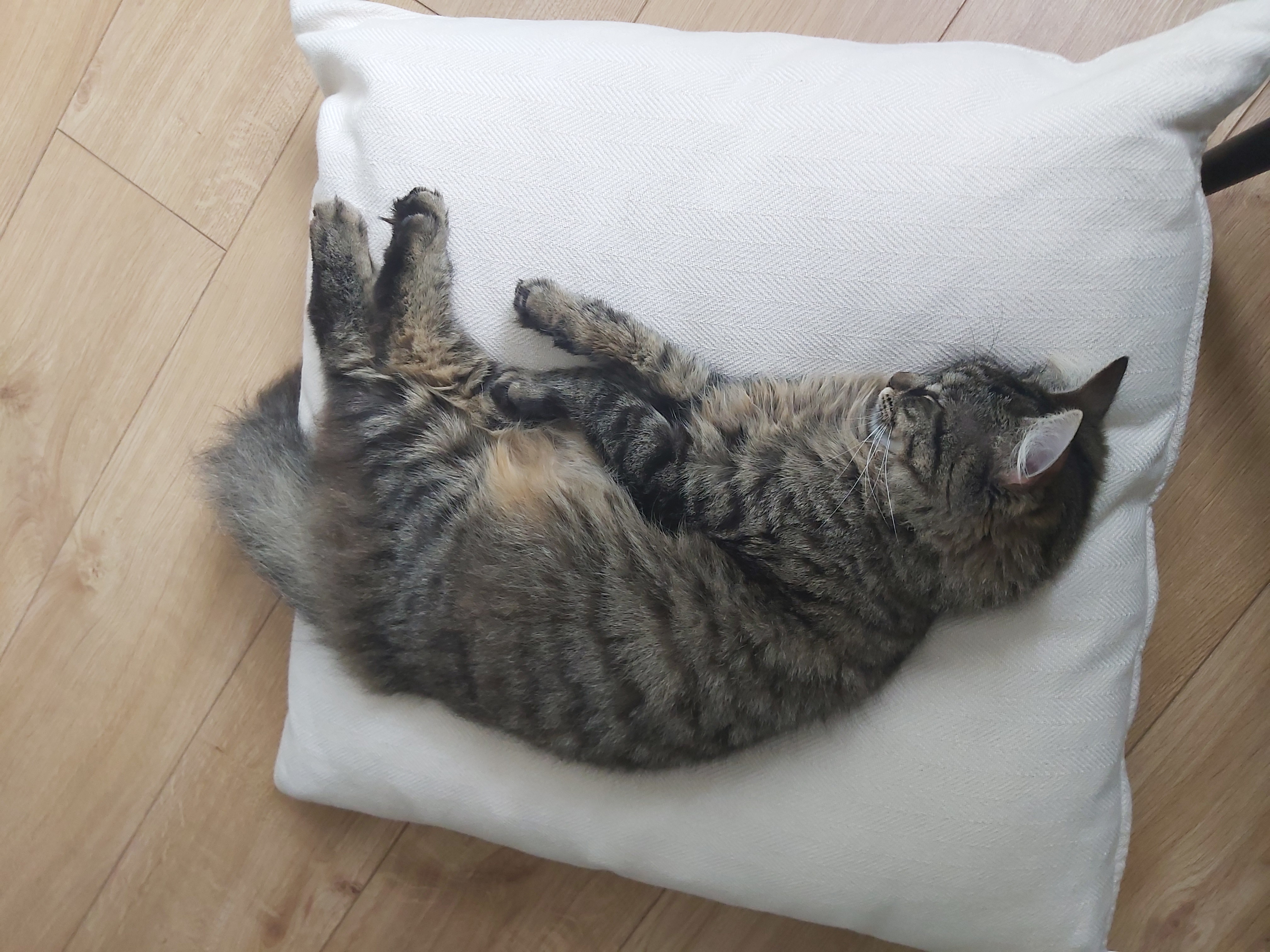 At the start of this year, in a far simpler time, everyone was talking about a little rescue cat named Monique and the birthday party no one attended. After spending 130 days at Battersea and hitting headlines worldwide with her sad tale, the unlucky tabby finally found her perfect home.
After appearing in newspapers and on TV in the UK and beyond, the two-year-old stray quickly built up a huge fanbase including people kindly offering to fly her to homes halfway round the world, generous members of the public donating to Battersea in Monique's honour, and cat lovers across the country sending gifts to the London-based charity.
Watching the news one evening, a gentleman named Adnan saw Monique on his TV and applied to rehome her. It quickly became clear that Monique's perfect match had been found and she finally had a home to call her own.
On 16 March, Adnan took Monique to his home near Lewisham, South London. As a shy cat, Monique took her time to find her feet in her new surroundings and had just begun settling into her new life when the nation went into lockdown. Luckily, the pair have proven great company for one another over the last six months.
Talking of their time spent together so far, Adnan said: "It's been just Monique and me alone since March. She's very talkative and greets me every morning and can be very bossy when she wants treats. She follows me around the house, pawing at me for scratches and giving me headbutts for cuddles. She was initially keen to jump in my lap (which was interesting when I was working), but has now decided that her many napping spots are much more comfortable and will instead summon me for scratches."
Although it has now been six months since Monique went to her new home, Battersea staff still regularly receive enquiries about the famous feline.
Lindsey Quinlan, Battersea's Head of Catteries and Feline Welfare, said: "Over the years we've seen our cats appear in the media or gain fans online, but we'd never before seen anything quite like Monique's overnight fame. We were so touched that people from all over the world wanted to help her find a home. It just goes to show how many people understand that rescue cats are special and deserve a second chance at love."
Battersea has been here for every dog and cat for 160 years and is now able to take in dogs and cats needing homes again. Like many charities, Battersea has seen a significant drop in income as a direct impact of the coronavirus pandemic. Now more than ever, Battersea needs your support so they can continue to help animals like Monique.
Visit battersea.org.uk to find out how you can support Battersea.
ENDS
Photos and videos of Monique can be downloaded here.
For more information, please contact press@battersea.org.uk.
Notes to editors
The original story of Battersea staff throwing a birthday party for Monique to help her find a home can be found here.
Monique first arrived at Battersea as a stray in 2019. Staff believed she was overlooked by potential owners due to her living with Feline Immunodeficiency Virus (FIV+).
Since Battersea was founded 160 years ago, we've been committed to helping every dog and cat that needs us - championing their rights, loving their imperfections and expertly caring for them. Because rescue is our favourite breed.
We're reliant on the generosity of the public to continue to fund our vital work helping dogs and cats and the people who care for them. Now more than ever, we need funds to enable us to continue to be here for every dog and cat.
Battersea directly helps over 5,000 dogs and cats across its three centres and uses its expertise, influence, and voice to help thousands more animals all over the country and across the world.
There is no time limit on how long an animal can stay at Battersea, but the average stay for a dog is 34 days and 25 days for a cat.
In addition to the site in South West London, Battersea also has two other centres based at Old Windsor, Berkshire and Brands Hatch, Kent.
To donate to Battersea, visit https://donate.battersea.org.uk.
Follow Battersea on Twitter @battersea_ or facebook.com/Battersea