Battersea dogs hog the sofas on Tottenham Court Road
05 OCTOBER 2018
Those wondering down Tottenham Court Road for a spot of shopping may have noticed some window displays with a difference, as our dogs took over the shop fronts of DFS, Dwell, Futon Company, Heal's and West Elm a couple of weeks ago.
Our Battersea dogs all settled in pretty quickly. Oscar is well versed when it comes to testing out a new sofa.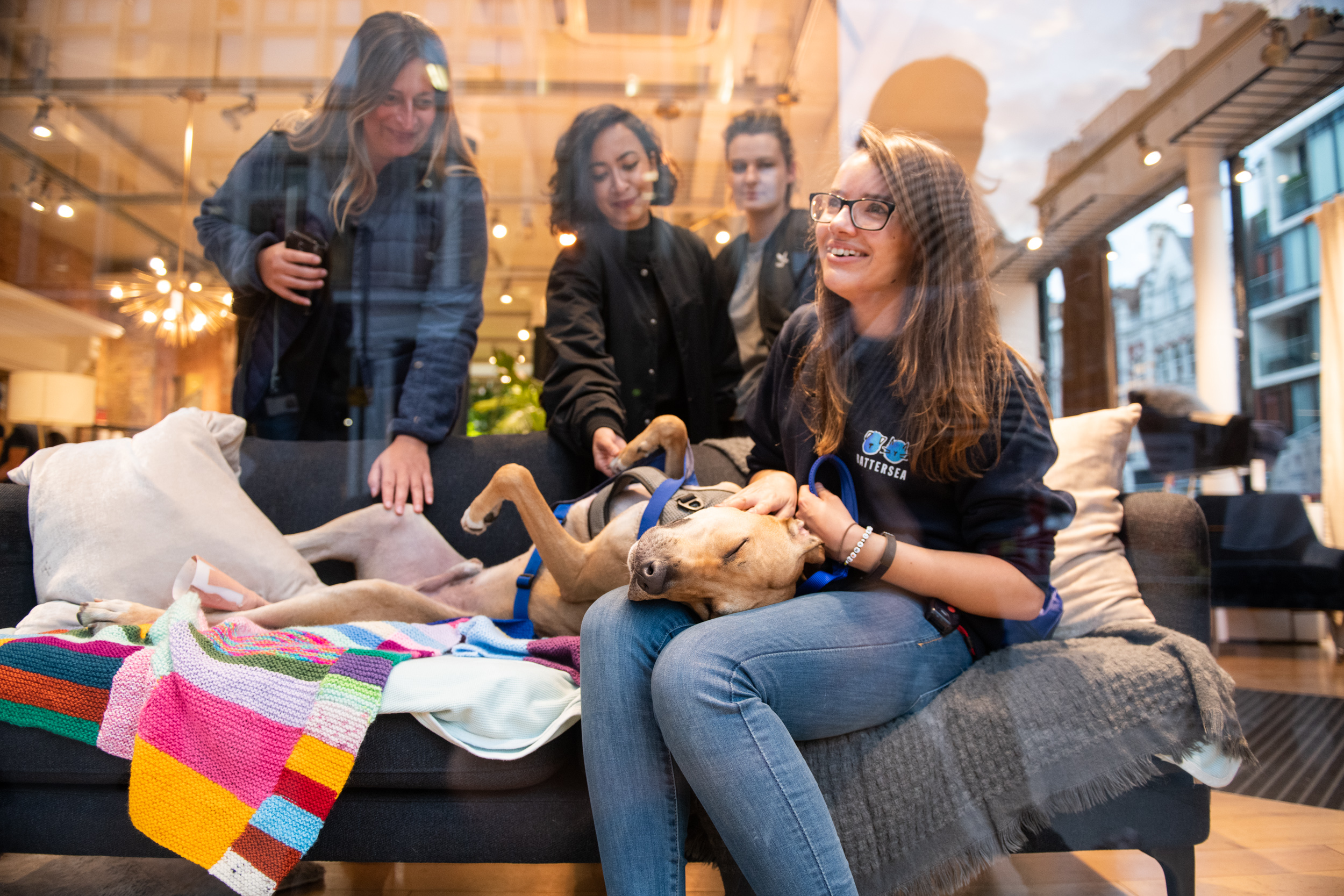 Naturally, passers-by couldn't resist stopping to take photos of fabulous Felicity.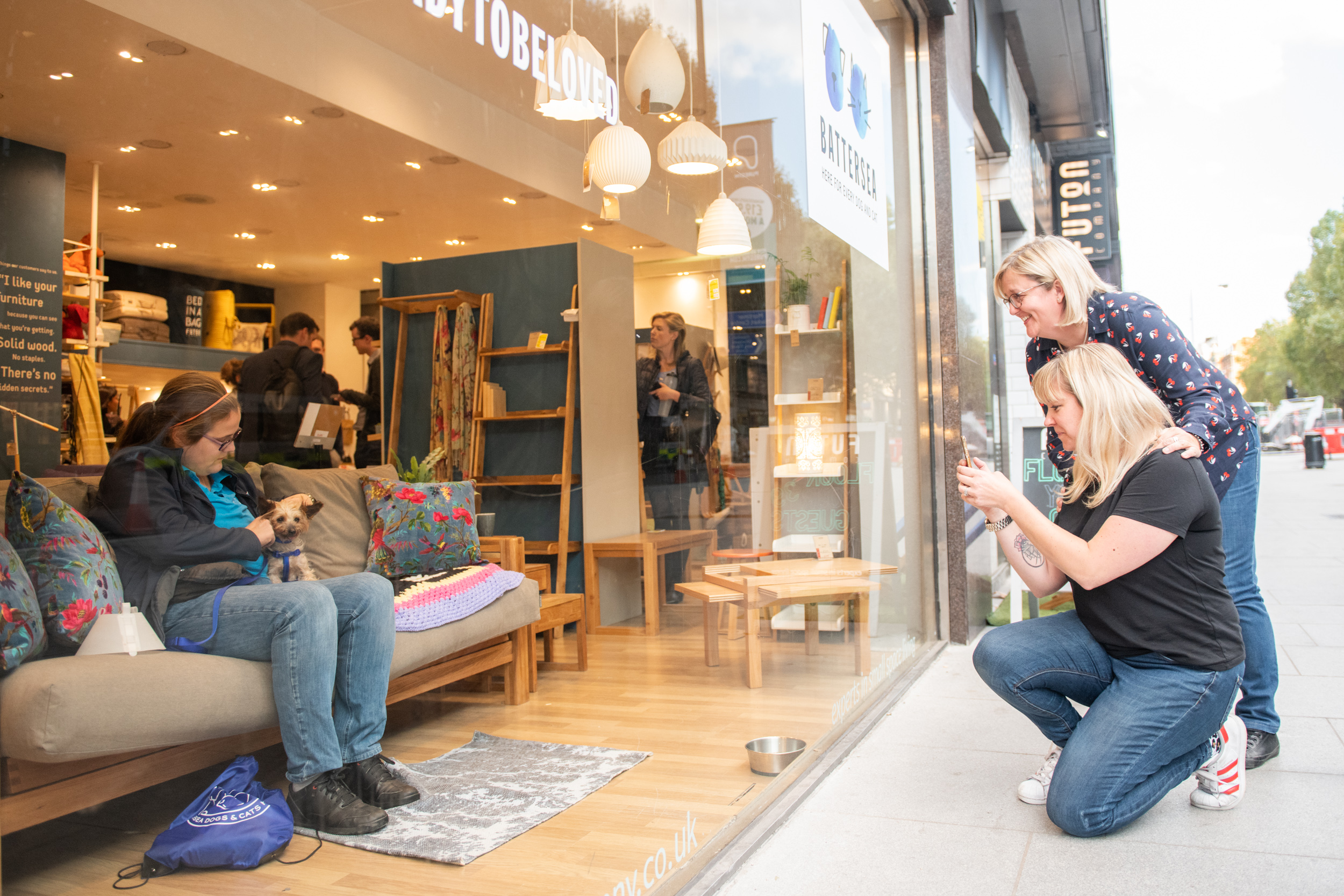 Aside from an evening out where they were showered with love and affection by everyone who walked by, our Battersea dogs were showing everybody what a happy addition a rescue dog can be to a home and spreading the word – that rescue really is best.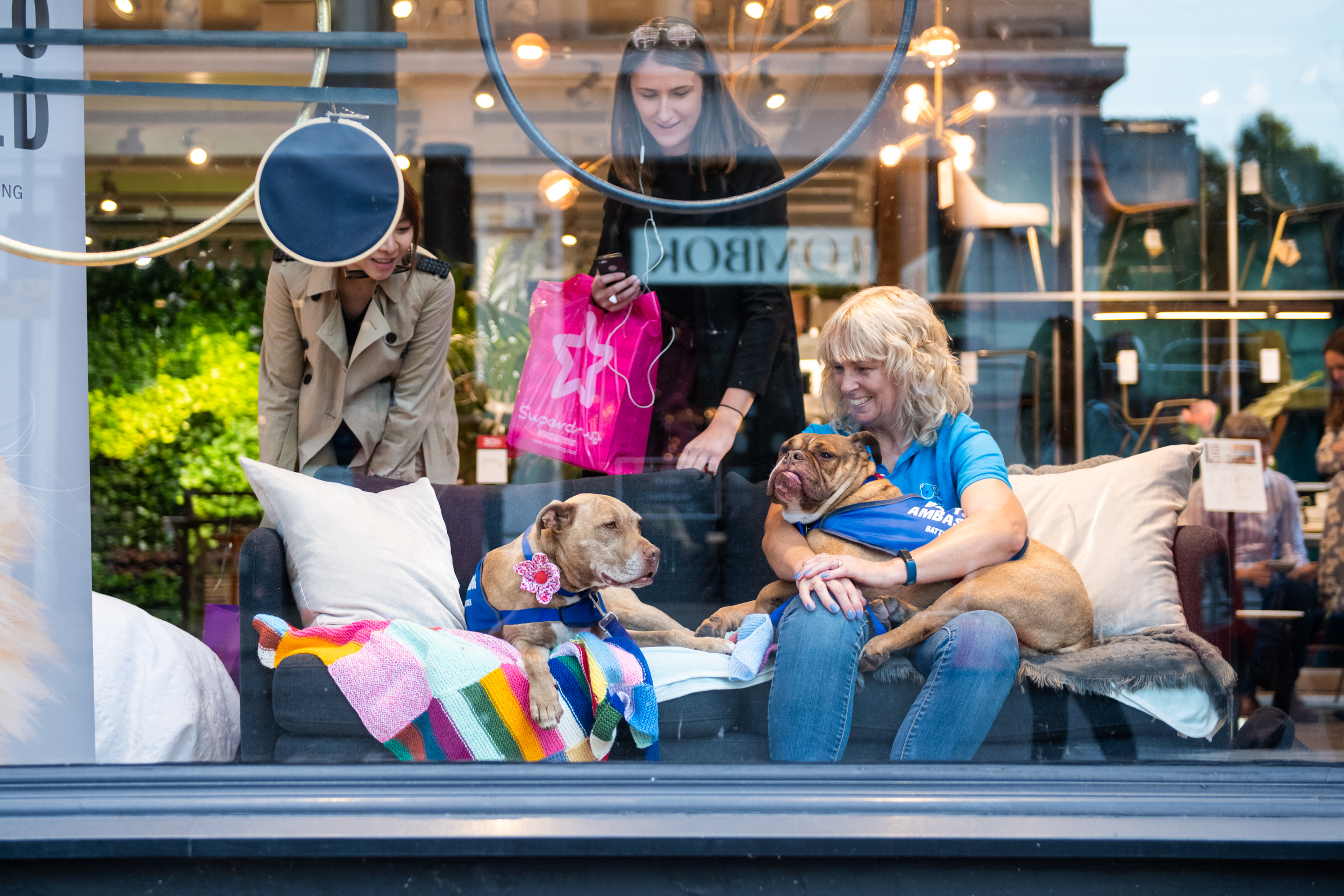 This is an important message for our dogs to spread as more people opt for buying a dog or cat online, where they may not necessarily be getting the full picture about their future pet.
All Battersea dogs and cats receive a full medical check-up and behavioural assessment, so you'll know exactly what to expect when you take them home.
Our expert staff are also on hand to offer support and advice after rehoming a new dog, something you most likely won't get when buying a pet online.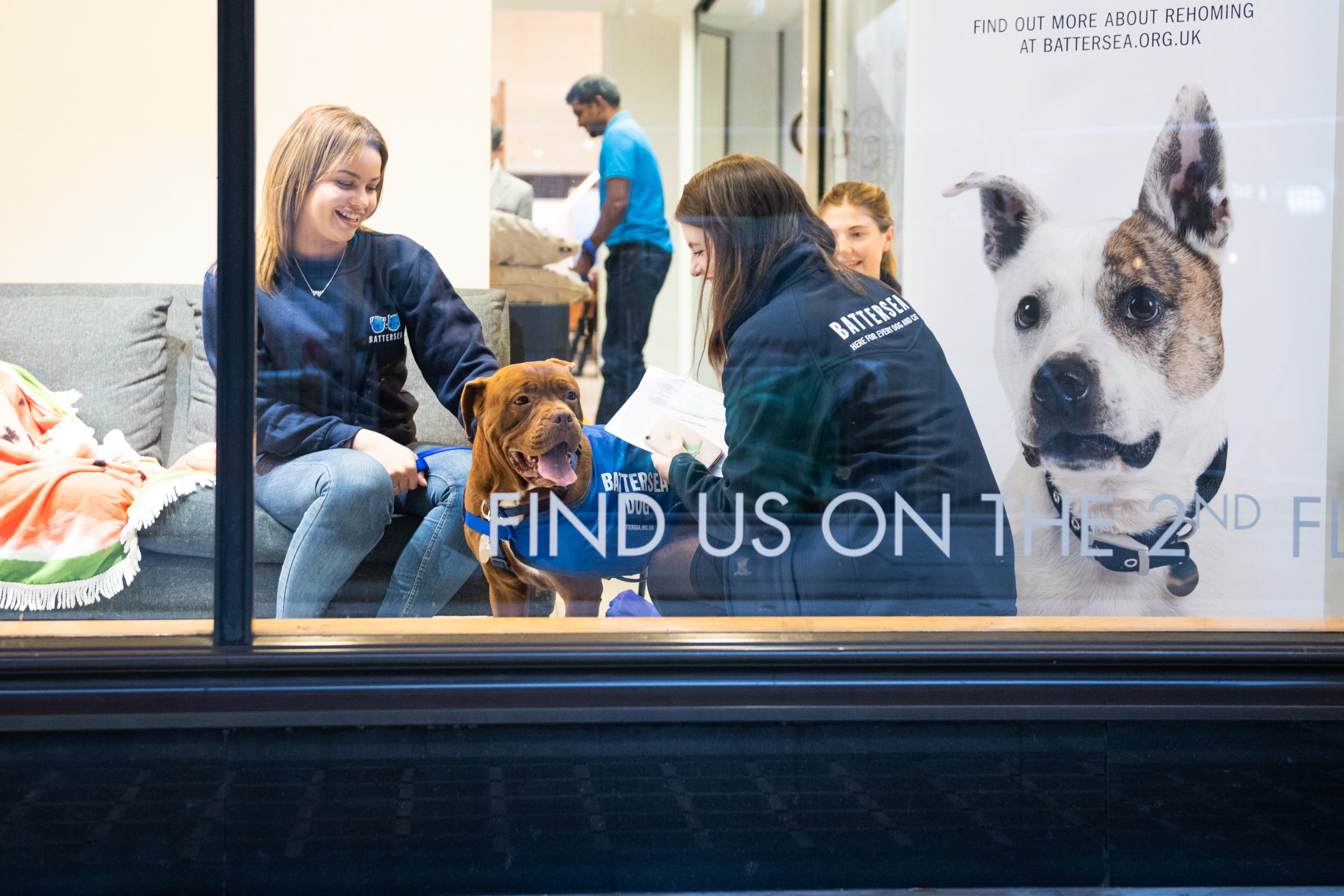 We think our starring dogs did an amazing job showing that they're ready to be loved - all they need is a sofa to call their own. We hope to see lots of them snuggling up in their new homes soon.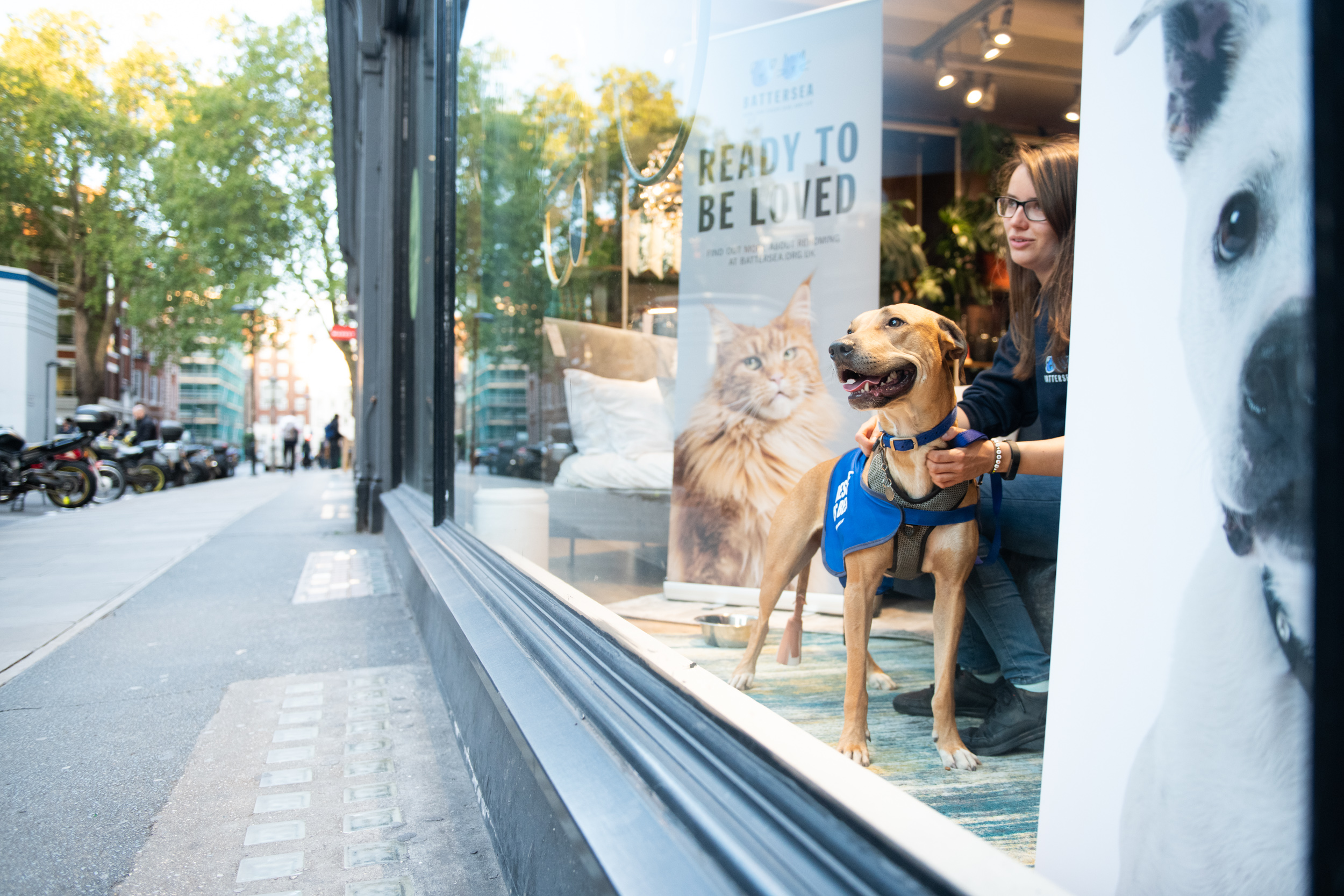 Watch the video
See our beloved Battersea dogs in action below.
Ready to be loved
Meet all of our dogs and cats looking for a sofa of their own.