It's my purr-ty and I'll cry if I want to: rescue cat's search for a home continues after no one showed up to her birthday party
28 FEBRUARY 2020
28 February 2020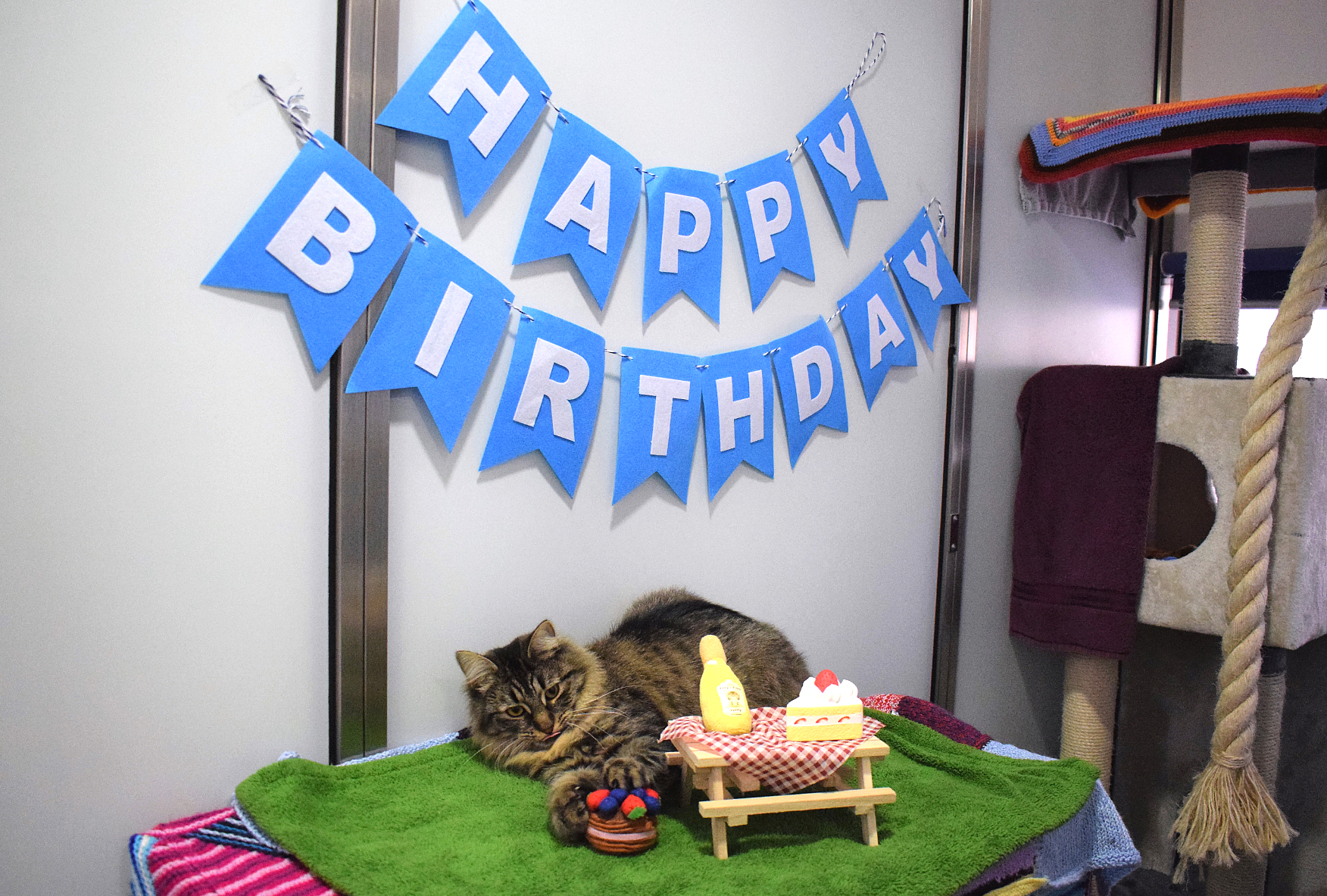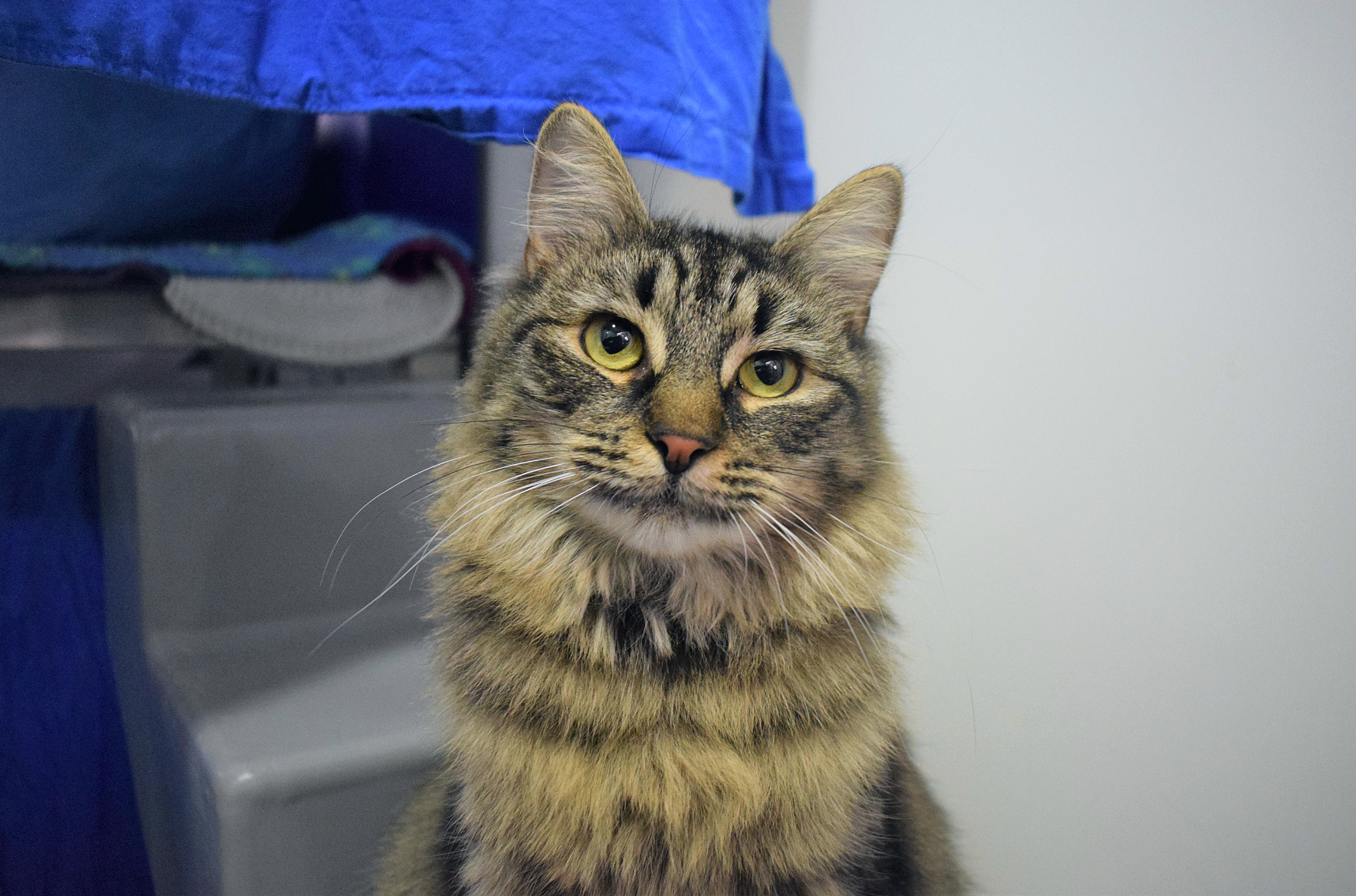 A beautiful young cat named Monique has turned another year older while she waits at Battersea for someone to decide she is The One and take her home with them.
In a bittersweet twist, the unlucky in love cat's second birthday fell on Valentine's Day, so staff threw Monique a party in the hope of encouraging visitors to take a minute to stop and find out more about the charming cat, and possibly even offer her a home. Sadly, no one enquired about the birthday girl and her search for a new owner continued.
Battersea's Cattery Team Leader, Chrissie Grindrod, said; "It's always a shame to see one of our cats be repeatedly overlooked, especially one so young and with so much to offer as a pet. Monique is a gentle soul who thrives with human company, whether that be playing with her favourite toys together or curling up side by side on the sofa. She also won't ever say no to a chin rub or two.
"Her birthday and Valentine's Day may now have passed, but it's not too late to give Monique her dream gift of a lovely new home."
The striking recue cat has now been in the leading animal charity's care for 115 days, more than 5 times longer than the average cat at Battersea.
Staff believe the reason for Monique's unusually long stay is because she is living with Feline Immunodeficiency Virus (FIV+). While Monique will most likely live a long and healthy life like any other cat, it does mean her new owners will need to 'cat proof' their garden to ensure Monique can explore outdoors and enjoy some fresh air, without coming in to contact with other cats and potentially spreading the virus.
Chrissie added, "We would encourage any potential owners to get in touch regardless of what they do or don't know already know about FIV, and whether or not their garden is currently cat proof. Our team are always on hand to answer any questions and offer advice including the simple steps required to secure a garden for a FIV+ pet to enjoy.
"Monique is a wonderful cat who deserves loving owners willing to go the extra mile for her, we assure you she's worth it."
Monique is not the only FIV+ cat at Battersea currently looking for a home, her cattery neighbours tuxedo cat Cupid and wonky-eared Bear, are also hoping to find love.
To find out more about why rescue animals make the best pets, visit the Battersea website, or join the rescue movement by using #RescueIsMyFavouriteBreed. Further information about FIV can be found on the Battersea website.
ENDS
Images of Monique and her FIV+ feline friends can be downloaded here.
For further information please contact 020 7622 3626 or email press@battersea.org.uk.
Notes to editors
Battersea is here for every dog and cat and has been since 1860. Since it was founded 160 years ago, Battersea has rescued, reunited and rehomed over 3.1 million dogs and cats.
We believe that every dog and cat deserves the best. That's why we aim to never turn away a dog or cat in need.
Battersea helps nearly 7,000 dogs and cats across its three centres and uses its expertise, influence, and voice to help thousands more animals all over the country and across the world.
Battersea cares for an average of 250 dogs and 120 cats across its three centres at any one time.
There is no time limit on how long an animal can stay at Battersea, but the average stay for a dog is 35 days and 23 days for a cat.
In addition to the site in South West London, Battersea also has two other centres based at Old Windsor, Berkshire and Brands Hatch, Kent.
For further information on Battersea, please visit www.battersea.org.uk.
Follow Battersea on Twitter @battersea_ or facebook.com/Battersea