Pet Friendly Properties
With more people than ever renting properties and increasing numbers looking to own a pet, Battersea's Pet Friendly Properties campaign promotes an open and constructive dialogue between landlords and tenants to support responsible pet ownership in rented accommodation – for the benefit of pets, tenants and landlords.
Sadly, we witness all too often the very real impact of people having to give up a dog or cat due to housing issues. This has devastating impacts for both pets and their owners. This heartbreak doesn't need to happen, and it's why Battersea is leading the charge for more pet-friendly properties.
We want to achieve long-lasting, societal change, so everyone can experience the joy of pet ownership – no matter their housing situation.
Our report
Battersea has undertaken research with tenant and landlord groups to better understand the current challenges facing those in the private rented sector who want to own a pet. Our findings include:
Rightmove reports that demand for rented properties that allow pets has increased by 120% in the last year.

In 2021, Zoopla reported that only 7% of landlords listed their properties as suitable for pets.

Only 3% of dog owners said their dog had ever damaged property.
Lockdowns caused by the COVID-19 pandemic have had a profound impact on people's relationships with their homes and their pets. Home environments have become more important than ever, and more people now own a dog or cat.
Demand for pet-friendly accommodation in the private rented sector is high, with 43% of tenants owning a pet and a further 33% aspiring to own a pet now or in the future.
The role of the sector is changing; 35% of the sector in England now provides long-term accommodation for households with children, (the types of home most likely to want a pet dog).
Barriers to pet ownership in the private rented sector disenfranchise many tenants from the health and welfare benefits of owning a pet. Zoopla only lists 7% of properties on its platform as "pet friendly". It is however encouraging that landlords are moving in the direction of more flexible pet policies, with 35% banning pets in 2021 compared to 55% in 2017.
The UK Government's revised 'Model Tenancy Agreement' has unfortunately so far made little impact. Only 9% of landlords said they had changed their behaviour as a result, and most tenants were unaware of the Agreement.
Case studies
Thousands of pet-owning renters across the UK face challenges every day. From being automatically rejected by letting agents during their search for a home, to having to spend more than they can afford every month on unfairly high rent. Pet owners deserve better. That's why people like Kerrie in Leicester are joining Battersea's call for fairer housing opportunities for pets and their owners.
Kerrie & Haven
Kerrie and her family had been living in a home in Leicester when their landlord sold the property and they had to find a new place to live. It took Kerrie almost six months to find a home that was not only within distance of her son's school, but also allowed pets.
Read Kerrie's full story
Kerrie & Haven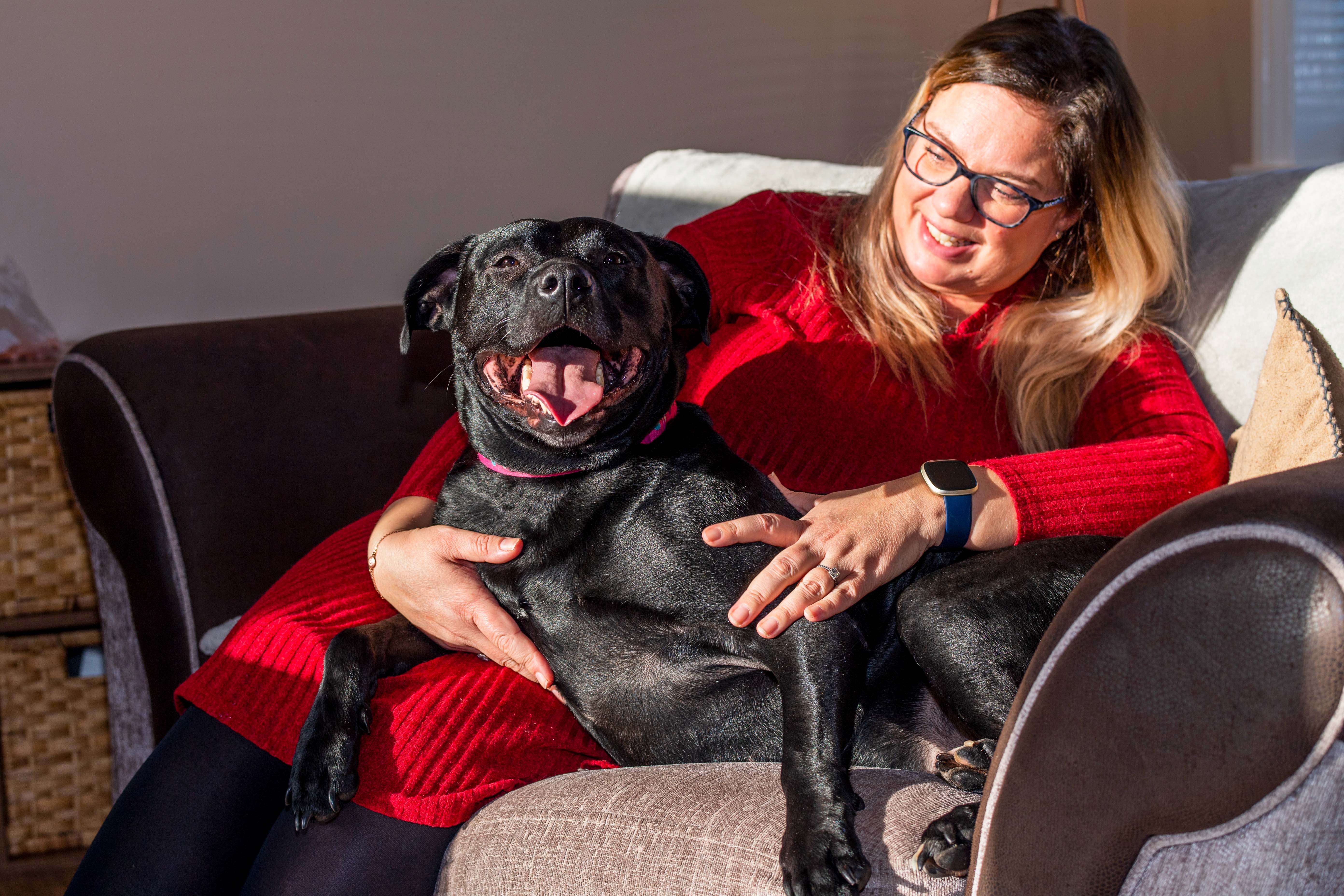 What we want to do
The full report makes a series of practical recommendations about how we can address and improve the situation. These include:
Reviewing the impact of the revised pets clause in the UK Government's Model Tenancy Agreement.
Incentivising pet insurance options for tenants against potential pet damage, enabling more landlords to accept pets.
Ensuring that wherever public funds are invested in building new homes for rent, pet-friendly policies should be a condition of funding.
Organisations promoting pet friendly properties and landlord organisations should develop practical advice specifically on how to assess requests to keep a dog or cat in a flat.
How you can help
Show your support for our campaign by signing-up to hear the latest news and pledging to support Pet Friendly Properties.